Each year we get a funding request from the park with a list of programs and projects for the upcoming year which helps shape our fundraising goals. You have probably seen the Needs List before on our website and in our newsletter.
Items on the Needs List run the gamut from Parks as Classrooms to elk management to the Artist-in-Residence program and can range anywhere from $500 for a Leave No Trace training to nearly $250,000 for trail rehabilitation. There are so many exciting things that Friends of the Smokies raises money to support, we never seem to run out of big programs to talk about. However, there are a handful of items from the Needs List that don't usually make it onto the brochure. Some programs just aren't as heart-warming as children discovering their love for the outdoors or as cute and fuzzy as a bear cub tumbling around the woods.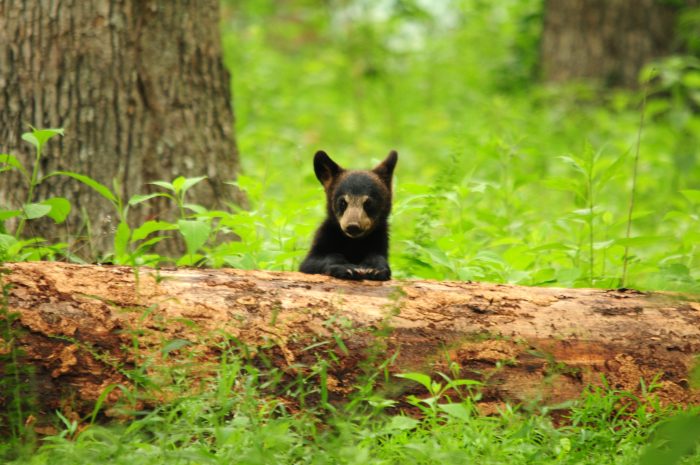 Here are a few park projects that may be a little lesser known, but no less important.
Take for example mowing the viewshed in Cades Cove and Cataloochee Valley. Sure, cutting the grass doesn't exactly sound like something you'd want to donate money for, but this isn't simple yard work we're talking about. The grassland management plan helps provide habitats for elk, turkey, coyote, fox, rabbit, deer, bear, and ground nesting birds like quail — all the animals you like to see while driving around the park. Mowing and burning the fields helps restore them to the native meadow habitat, pushing out invasive species and ensuring you can enjoy the vistas you love.
We also support the Volunteer Roadside Assistance Program. These retired law enforcement officers patrol Newfound Gap and Cades Cove to help with directions and visitor information and respond to disabled vehicles. There are few things worse than returning from a hike to find your keys locked in your car, but thanks to these great volunteers, you have no reason to worry. Plus, they free up commissioned law enforcement officers in the park to respond more quickly to serious incidents, keeping you and your family safe. It's not a high-profile project, but if you've ever been stranded on the side of the road, you understand the value of a helping hand.
And then there are the projects we refer to as Visitor Amenities in polite company.
Think of it as a way of answering nature's call without the risk of cleaning up with a handful of poison ivy. Friends of the Smokies helps to fund the maintenance of vault toilets in some of the most visited parts of the park as well as privies throughout the backcountry for hikers and backpackers. Even when they're brand new like this privy at Icewater Springs, they don't make for pretty pictures. But believe me, you'd miss them if they were gone.
We know you don't pack up the car and drive for hours to take family photos at the vault toilets, and the height of the meadow is probably not the highlight of your vacation story, but we hope you appreciate the lesser-known ways Friends of the Smokies takes care of America's most-visited national park.
To support Friends of the Smokies projects both great and small, click Donate at the top of the page.