Gatlinburg Overnight Experience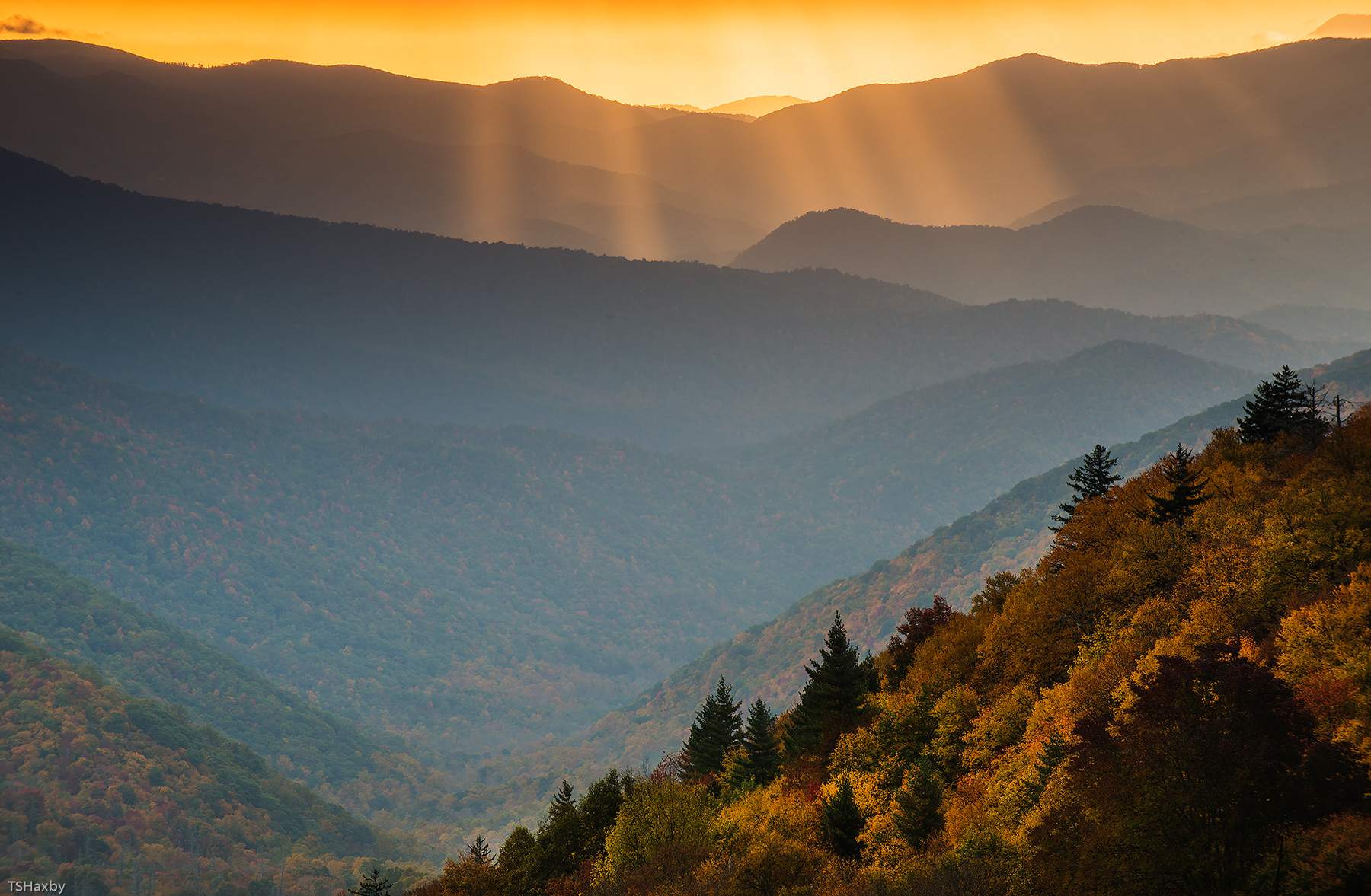 Join Friends of the Smokies for a special fundraiser to explore America's most-visited national park. Enjoy your choice of Classic Hikes of the Smokies, witness the dedication of the National Park Service up close, and experience the rich natural and cultural history of Great Smoky Mountains National Park.
Tuesday, June 25
Afternoon hike on Twin Creeks Trail (3.8 miles)
Social hour and meet and greet with National Park staff
Dinner at the Buckhorn Inn
Overnight lodging at the Buckhorn Inn
Wednesday, June 26
Breakfast
Guided Excursions:
Option 1: Rainbow Falls Trail (5.4 miles)
In 2018, Great Smoky Mountains National Park celebrated the completion of a two-year trail rehabilitation project on Rainbow Falls Trail. This hike will highlight the work of the Trails Forever program, and end at the stunning 80-foot Rainbow Falls.
Option 2: Laurel Falls – Little Greenbrier – Roundtop (14.9 miles)
This all day adventure offers two extremes: one of the most popular trails in the park—Laurel Falls, and one of the least traveled trails—Roundtop. After a short trek to enjoy one of the most well-loved waterfalls in the park, this hike will follow the southern exposures of Roundtop and Little Roundtop Mountains through a pine oak forest to a part of the Smokies few ever experience.
---

Rates – $300/person
Event price includes two guided hikes, lodging, social hour, evening program, dinner, and breakfast. Space is limited. Rooms with two beds are not available. Cancellations made by June 10 are eligible for a full refund. $125 of the rate is tax deductible.
Register online at Hike.Friendsofthesmokies.org and contact Marielle@FriendsOfTheSmokies.org if you have any questions.