Trail Maintenance Day
April 28, 2018
|
Recurring Event
(See all)
One event on April 7, 2018 at 12:00 am
One event on April 19, 2018 at 12:00 am
One event on April 12, 2018 at 12:00 am
One event on April 21, 2018 at 12:00 am
One event on April 28, 2018 at 12:00 am
|
Free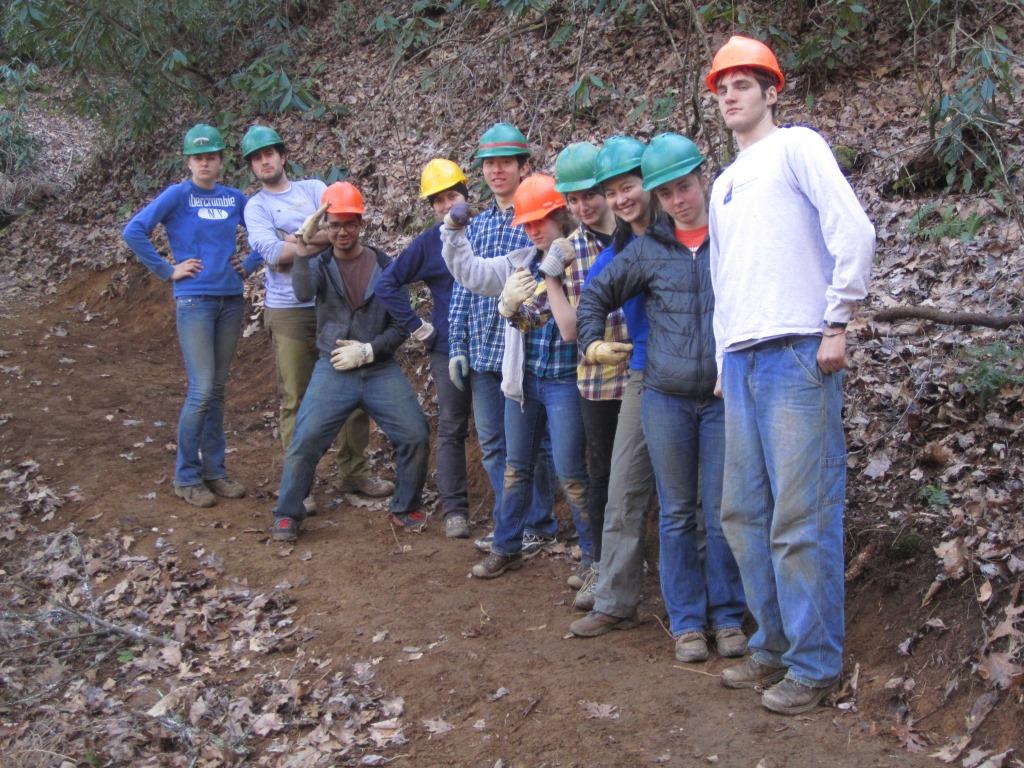 Trails and Facilities volunteer opportunities are ideal for people interested in learning more about the park through hands on service.  While tasks may vary in complexity, all Trail maintenance volunteers must be able to hike and safely perform strenuous and often difficult manual labor. Volunteers should be able to safely hike at least 2 miles, lift heavy objects, and use hand tools such as shovels, rakes, loppers, and picks. Minimum age of participants is 16.  Those under 18 must be accompanied by a responsible parent or guardian.
Volunteers will need to wear boots, long pants and appropriate layers for cold and inclement weather.   Please bring a day pack with food, water, rain gear and any other personal gear for the day. The park will provide instruction, necessary safety gear and tools for the day.
Please contact Trails and Facilities Volunteer Coordinator Adam Monroe at 828-497-1949 or adam_monroe@nps.gov to seek event details and to register. 
---
Opportunities include:
Spring Trail Maintenance North Carolina – 9am to 3pm, Meet in Oconaluftee
–April 5
–April 7 (Saturday)
–April 19
Spring Trail Maintenance Tennessee – 9am to 3pm, Meet early in Oconaluftee and carpool to jobsite or meet in the Sugarlands area.
–April 12
–April 21 (Saturday)
–April 28 (Saturday)