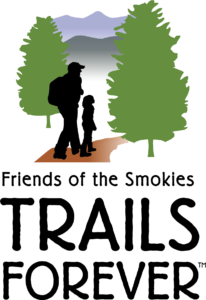 Volunteers should be able to safely hike while carrying tools up to 4 miles per day and be prepared to perform strenuous manual labor. After receiving proper training, participants will be expected to safely use hand tools such as shovels, rakes, loppers, and picks. Minimum age of participants is 16. Those under 18 must be accompanied by a responsible parent or guardian.
Volunteers will need to wear boots or sturdy closed toed shoes, long pants and appropriate layers for cold and inclement weather. Please bring a day pack with food, water, rain gear and any other personal gear for the day. The park will provide instruction, necessary safety gear, and tools for the day.
Prior registration is required.
May-June: Please contact Trails Forever Supervisor Josh Shapiro at 828-508-7516 or josh_shapiro@nps.gov for more details and to register.
July-November: Please contact Trails and Facilities Volunteer Coordinator Adam Monroe at 828-497-1949 or adam_monroe@nps.gov for more details and to register.