Friends of the Smokies is thrilled to announce our LeConte Overnight Hike Experience, from May 17-18, 2022! This overnight fundraiser is a one-of-a-kind experience with a guided group hike up Alum Cave Trail to the historic LeConte Lodge, and back down with your choice of Rainbow Falls or Bullhead Trail.
You'll have the opportunity to meet National Park Service staff and rangers, fellow hikers, plus a sunset/sunrise excursion! This fundraiser is $400 per person, and includes dinner (with a view, weather permitting), breakfast, lunch, a shuttle service for transportation, group lodging, and more!
The LeConte Overnight Experience is SOLD OUT.
---
Lodging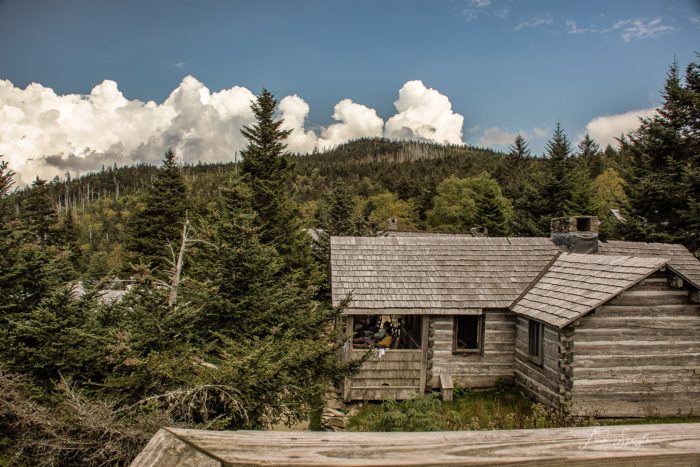 Participants will be hiking to Mt. Le Conte, enjoying an overnight stay in the highest guest lodge in the eastern United States. The rustic historic lodge is located just below the summit of Mt. Le Conte at an elevation of 6,360 feet.
LeConte Lodge is equipped with shared cabins, double bunk beds, linens, and Hudson Bay Wool Blankets. LeConte Lodge offers GROUP lodging. Hikers will be assigned to a cabin. We encourage you to sign up with family or friends, as you may be sharing a bed. Friends of the Smokies will make every effort to honor 'rooming' requests but cannot guarantee single bed occupancy.
Visit LeConteLodge.com for more information about lodging and amenities.
For those that would like to stay the night before the hike in Gatlinburg, we suggest The Appy Lodge. Please reach out to Haley@friendsofthesmokies.org for more information.
Amenities
Kerosene lanterns for light
Propane heaters for heat
Wash basin, bucket, and warm water for sponge baths
Potable water and flush toilets
Linens (sheets, blankets, pillows and pillowcases)
Table and chair
Mirror
Pegs for backpacks
Covered porches with rocking chairs, lodge with wood stove, dining hall with hot meals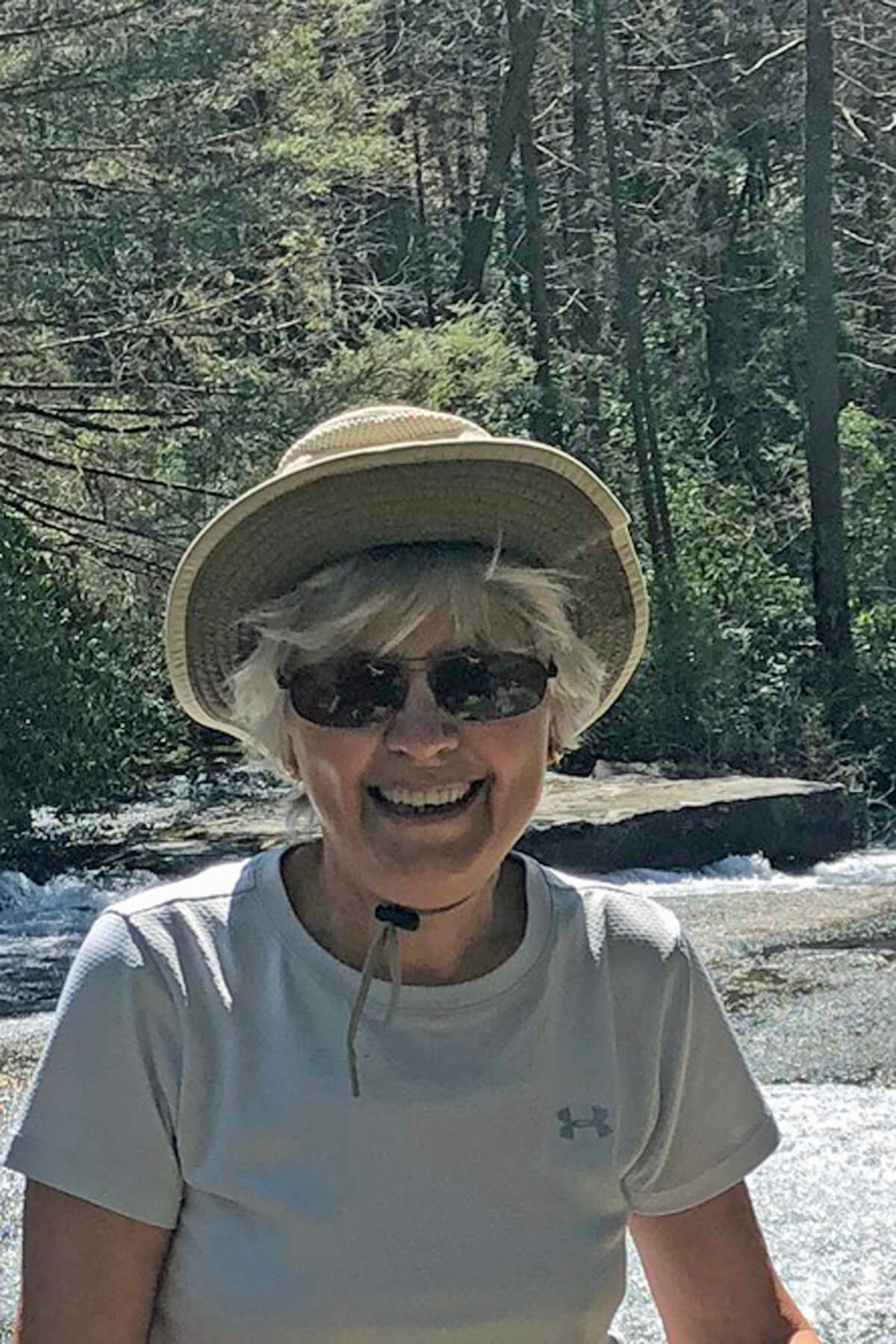 Meet our Volunteer Event Chair Danny Bernstein!
Outdoor writer and avid hiker Danny Bernstein brings more than 40 years of trail experience with her, having previously completed every trail in Great Smoky Mountains National Park, the Appalachian Trail, the Mountains to Sea Trail, South Beyond 6,000 Challenge, and three Caminos de Santiago.
She has written two hiking guides for the Southern Appalachians, a travel narrative on hiking the Mountains-to-Sea Trail across North Carolina, Forests, Alligators, Battlefields: My Journey through the National Parks of the South, which celebrated the 100th anniversary of the National Park Service, and DuPont Forest: A History. She blogs at www.hikertohiker.net.
*PLEASE NOTE COVID 19 VACCINES ARE REQUIRED FOR THIS EVENT*
*Registrations are refundable until April 1, 2022. After April 1st, registrations are non-refundable but the entire donation becomes tax-deductible.*
Contact Haley@friendsofthesmokies.org today for more information.