Meet our generous, dedicated Board of Directors.
Sharon Miller Pryse (Chair) – Knoxville, TN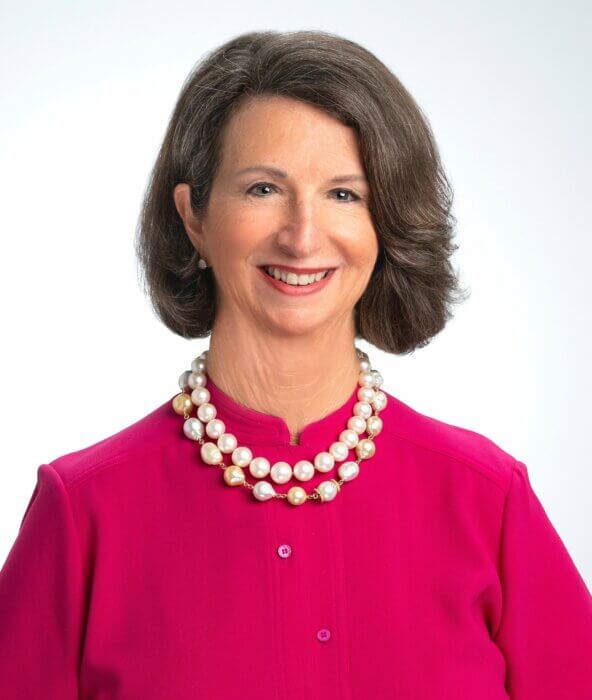 Sharon Pryse became the Trust Department of Valley Fidelity Bank's youngest Senior Vice President in her twenties. Then at age thirty-six, founded The Trust Company where she is now CEO. She has served as board chair for the Knoxville Chamber, Leadership Knoxville, YMCA, United Way, and served on University of Tennessee Board of Trustees and U.T. Foundation Board. She is currently on the UT Medical Center Knoxville Board, The Garden Conservancy Board as well as numerous other not for profit boards. Personally, she is an avid traveler, yet always happily heads home to the Tennessee River.
Jake Ogle (Vice Chair) – Sevierville, TN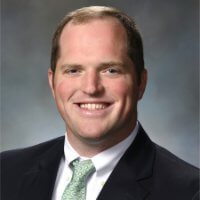 Jake Ogle is a ninth generation resident of East Tennessee, and a prominent local businessman. Jake is a partner at Five Oaks Development Group, one of the region's largest and oldest commercial real estate development companies. In addition to their real estate development business, he and his family have founded several establishments in Knoxville and near Great Smoky Mountains National Park, such as Ogle Brothers General Store, Scrambled Jake's, and many more. Jake serves on several community boards throughout the East Tennessee community.
Laura Webb (Treasurer) – Asheville, NC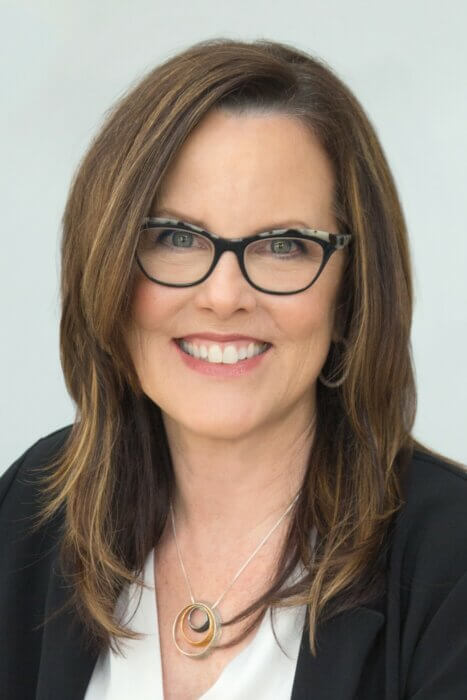 Laura Webb is President and founder of Webb Investment Services, a locally owned, wealth management and investment consulting practice that has been providing support to successful individuals, particularly women, in Western North Carolina since 1995. She is a graduate of the University of North Carolina at Chapel Hill and has worked in the financial services industry for over 40 years. Prior to creating her practice, she served as the Department Head of Asset Management for FSC Securities and then as the first female Vice President of Eagle Asset Management. Laura is a 3rd generation native of Asheville. Her great-grandfather, Charles A Webb, was instrumental in forming the Great Smoky Mountains National Park
Nancy Daves (Secretary) – Knoxville, TN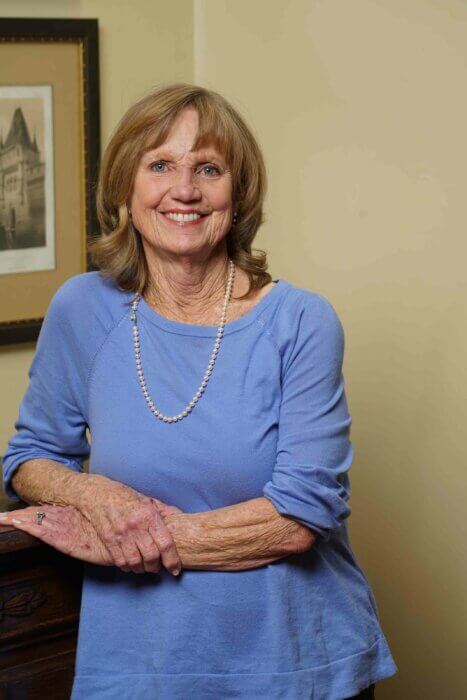 Nancy Daves is a native of Knoxville, avid hiker and lover of all things in Great Smoky Mountains National Park. She has served on the Board of Directors for Friends of the Smokies since 2011 and has been a member of the Evergreen Ball Committee since its beginning in 2004, and has worked with the Greenbrier Barn party as well. She has worked with the local youth organization YoungLife for over 50 years.
Honorable Gary Wade (Founding Chair Emeritus) – Sevierville, TN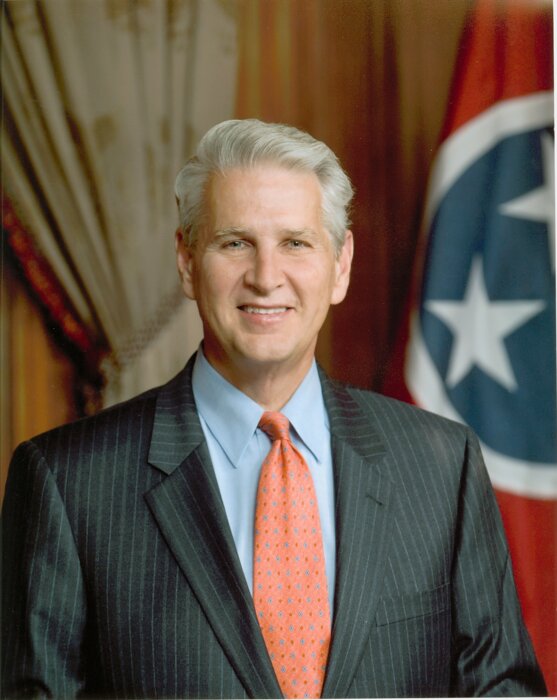 Gary R. Wade is a former Chief Justice of the Tennessee Supreme Court and former Mayor of Sevierville. Justice Wade has held many important leadership and support positions in the American, Knoxville, and Sevier County Bar Associations. Following retirement he served as Dean of Lincoln Memorial University's Duncan School of Law and now serves as shareholder at London Amburn in Knoxville. He has been a life-long supporter and lifetime member of many of East Tennessee's key cultural institutions including the University of Tennessee, Leadership Knoxville, Leadership Sevier, East Tennessee Foundation and the Sevier County High School Foundation. He has also served as Board Chair of Museum of Appalachia, and Knoxville Zoo. Justice Wade has been a prominent figure in the establishment and continuation of the Friends organization since its founding in 1993 now serving as Founding Board Chair Emeritus.
Mark Williams (Chair Emeritus) – Knoxville, TN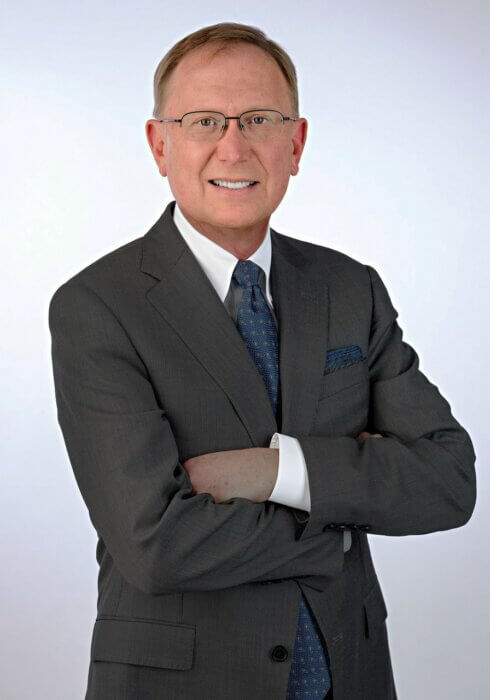 Mark Williams is the President of Young, Williams and Ward, Attorneys at Law, and has a long history of involvement in community activities. He was honored as Chair Emeritus of Young-Williams Animal Center, which bears his name, serves as a director and Secretary of Aslan Foundation, and is the President of Cherokee Country Club in Knoxville. Mark is married to Kristin Williams who owns a graphic design and advertising studio. They have a daughter, Anna Bryn Williams, who is currently attending Dartmouth College.
Rev. Dr. Dan Matthews (Chair Emeritus) – Asheville, NC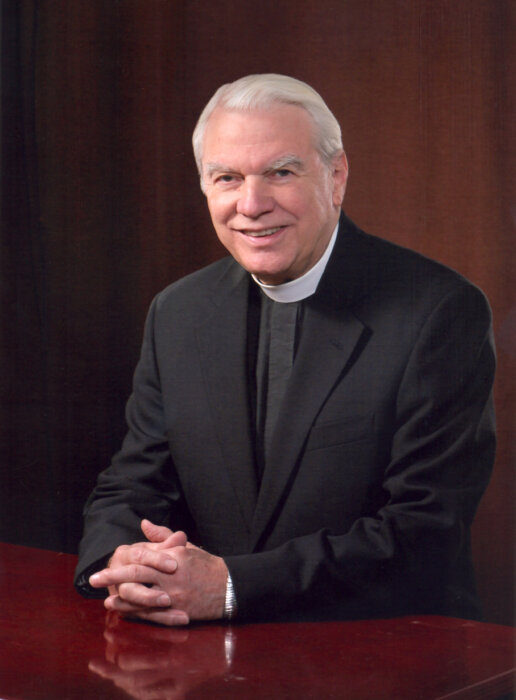 Dan has been familiar with the Great Smokies all of his life, growing up just a few miles from the edge of the Park in Haywood County, NC, not far from where he and his wife Deener created their mountain top hiking resort known as the Swag Country Inn on the edge of the Cataloochee boundary of the Park. Vocationally he has served as a pastor of Episcopal churches in TN and GA and his last seventeen years as rector of the historic Trinity Church Wall Street in New York City. He has been the recipient of six honorary doctorates and the Queen of England bestowed on him the Order of the British Empire for his work following 9/11 in lower Manhattan.
Jenny Boyd – Knoxville, TN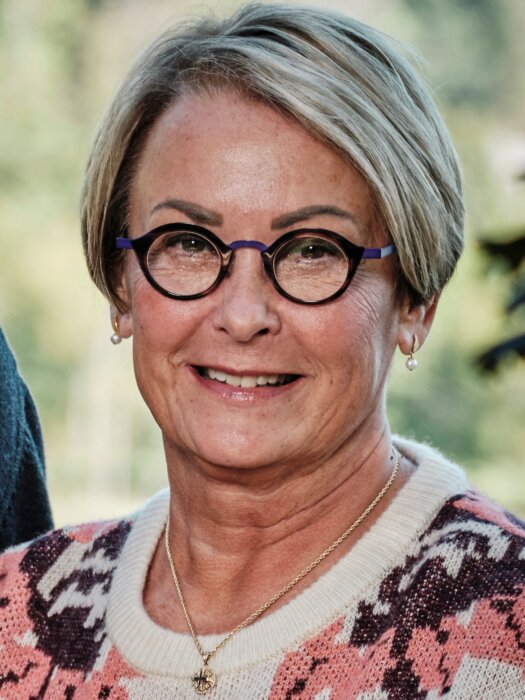 Jenny Boyd is the founder of Boyd's Jig and Reel, a Scottish pub in Knoxville's Old City that is dedicated to preserving the historic ties between Scottish and Appalachian culture. She helps lead the Boyd Foundation, which contributes millions to the local community, is a member of the UT Alliance of Women Philanthropists, and is active on numerous community boards. Jenny and her husband Randy, President of the University of Tennessee, are major philanthropic community partners.
David Colquitt – Knoxville, TN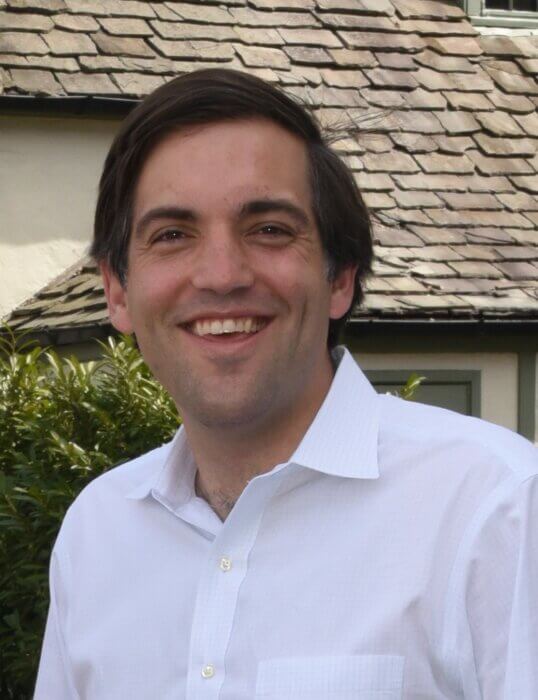 David Colquitt lives in Knoxville, Tennessee with his wife, Annie, and their three children: Will, Ruby, and Davy. David and Annie own several hospitality properties including The Swag and Cataloochee Ranch in North Carolina, as well as RT Lodge in Maryville, Tennessee. David has an AB in Politics from Princeton University and a JD from the University of Virginia School of Law. In addition to The Friends of the Smokies, David serves on the boards of the Knoxville Symphony Orchestra and the Knoxville Area Urban League. He is also an active member of Cedar Springs Presbyterian Church.
Cindi DeBusk – Knoxville, TN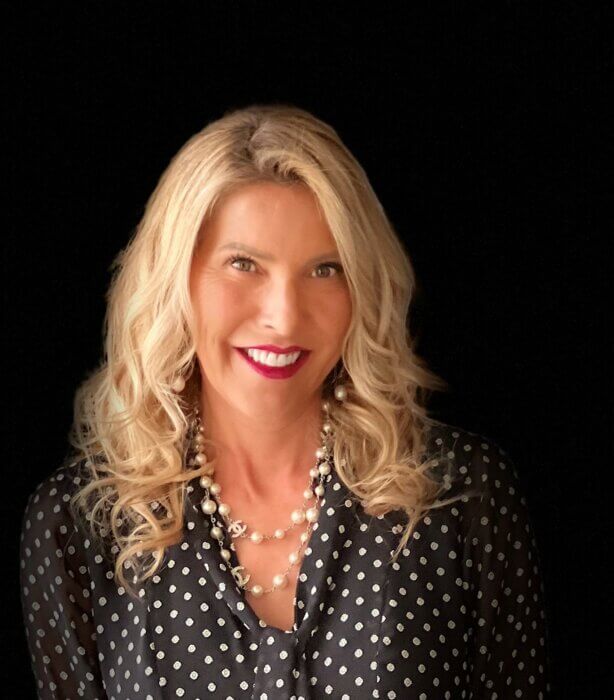 Cindi G. DeBusk is a Knoxville, Tennessee native, local business owner and philanthropist. She is the owner of Gresham Construction Solutions (GCS Group, LLC) and Color by Cindi. Her passion for architecture, whether it's structural, art, or landscaping has fueled her commitment to serve on several boards and committees. Cindi is alumni of Leadership Knoxville class of 2015 and Covenant Health Leadership Academy Class of 2017. Her personal mission is to serve her community, by protecting structural architecture to ensure the opportunity of discovering these architectural treasures for future generations. Cindi and her husband Pete enjoy travel, family and making a difference within their community.
Steve Gigliotti – Asheville, NC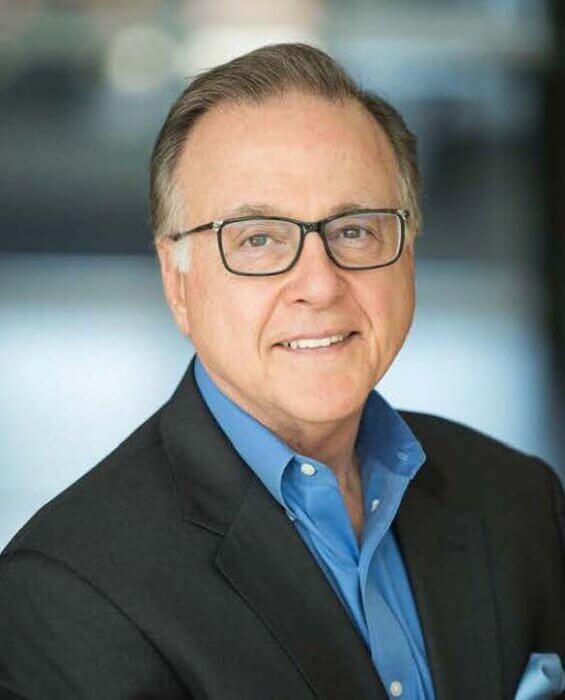 A longtime supporter of GSMNP, Steve has 45 years of experience helping media companies grow. He was the Chief Revenue Officer for Scripps Networks Interactive (SNI), which included HGTV, DIY Network, Food Network, Cooking Channel, Travel Channel and Great American Country. Gigliotti led the SNI Ad sales management team for 18 years in Knoxville. He now resides in Asheville, N.C. and served on the Board of Directors for Warren Wilson College. Prior to joining Scripps, Gigliotti was vice president and general manager of ABC affiliate WMAR-TV in Baltimore, Md. He attended Villanova and graduated from Wharton School at University of Penn.
Brad Herman – Cashiers, NC
Brad is a graduate of Western Carolina University where he received a degree in Natural Resource Management–Land Use Planning and Forestry. An expert in the local market, prior to High Hampton, Brad spent three years as the General Manager of The Chattooga Club. Before his time there, he played a key role on the leadership team of Cornucopia and Slab Town Pizza. Brad is a member of The Court of Master Sommeliers and deeply understands the hospitality and real estate industry.
Mr. Himanshu Karvir – Asheville, NC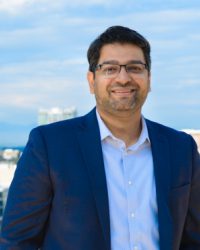 Himanshu Karvir is the Founder, President & CEO of Virtelle Hospitality. He is the Co-Founder & Co-Chair of Horizons at Carolina Day School, a non-profit which provides summer enrichment to kids from under-served communities from Asheville and Buncombe County. He previously served as the chair of the Buncombe County Tourism Development Authority Board of Directors, Vice Chair of the Board of Directors of United Way of Asheville & Buncombe County, and on the Board of Directors for the Asheville Area Chamber of Commerce and UNC Asheville Foundation. Himanshu holds a Bachelors Degree from Georgia Tech.
Dr. Rob Powell – Asheville, NC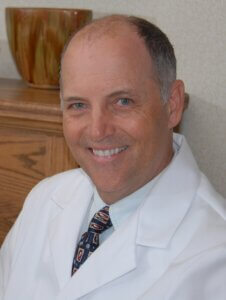 A third generation Western North Carolinian, Dr. Robert Powell grew up hiking, camping and fishing in the Smokies. His father, Dr. Jack Powell, attended the dedication of the park by Franklin D. Roosevelt in 1940. His father's love of the Smokies was what first exposed Dr. Powell to the park, and sparked his own devotion to both the park and the outdoors. After graduating from Southern Missionary College, and obtaining his dental degree at Loma Linda University in Southern California, Dr. Powell moved back to Western North Carolina to start his dental practice. Most weekends he could be found taking his family fishing at Hazel Creek, camping at Smokemont or exploring trails and campsites throughout the park. A general dentist, Dr. Powell practiced for more than 40 years, specializing in high-tech dentistry and caring for patients throughout the Carolinas. Dr. Powell lives in Asheville with his wife Meridith. Now with five generations of Powell's living in Western North Carolina, Dr. Powell feels fortunate that his children have settled in this area, and can be found doing what has become a Powell family tradition – spending weekends hiking, camping and fishing with their children in Great Smoky Mountains National Park.
Ken Stamps – Asheville, NC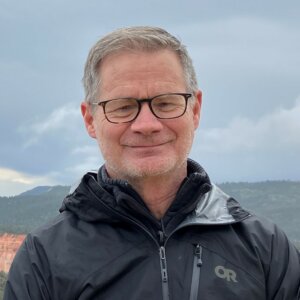 W. Ken Stamps is CEO of Forest & Park, LLC, a recreation management company which operates US Forest Service campgrounds and recreation areas in North Carolina and Florida. Previously, in 2009 he founded the aerial zipline company Navitat, which has locations in Asheville and Knoxville. Before founding Navitat he had a 27-year career in the architecture/engineering industry and in 2000 founded and led an innovative facility management consulting company with offices in Detroit, Chicago and Los Angeles. A graduate of Michigan State University with a background in landscape architecture and urban planning, Asheville is now home for Ken and his wife Allison. He is a very active supporter of Asheville tourism and served on the Tourism Product Development Fund committee of the Buncombe County Tourism Development Authority; and is on the board of directors of the Friends of the Great Smoky Mountains National Park.
Melissa White – Knoxville, TN
Melissa White is a local business owner and philanthropist in Knoxville. Together with her husband Doug, they own the Lexus and Toyota of Knoxville car dealerships as well as Bridgewater Place and are in partnership with the Regas Building and Marble City Food Hall in the Old City. Melissa is very involved in her community with a big heart for Great Smoky Mountains National Park. Both her and her husband are Knoxville natives and love giving back to their community.
Marilyn Wright – Asheville, NC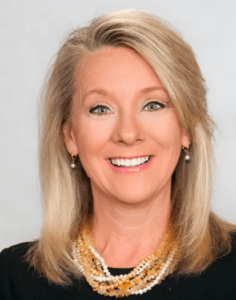 Marilyn Wright is a seventh generation Western North Carolina resident, and the top-producing individual agent in Asheville and the surrounding region in Real Estate Sales with Premier Sotheby's. She was recognized as the No. 5 individual agent based on sales volume in North Carolina by REAL Trends 2021. Widely regarded as the region's preeminent authority in real estate sales, she has been highlighted in numerous national publications most recent – Mansion Global, and the The Wall Street Journal. Marilyn has spent a lifetime enjoying the Great Smoky Mountain National Park. She has a love of hiking, biking, camping, traveling, and gardening. Her desire is to assist to promote and protect this amazing place we call home through her work with the Friends of the Smokies.
Emeritus Board Members
John Dickson, Asheville, NC
Natalie Haslam, Knoxville, TN
Mary Johnson, Shady Valley, TN
David White, Sevierville, TN
Stephen W. Woody, Asheville, NC
*Deceased- Dr. Myron "Barney" Coulter, Leon Jones, Kathryn McNeil, Julie Ann (Judy) Morton, Knoxville, TN Wilma Dykeman Stokely, John B. Waters, Jr., Lindsay Young
Honorary Board Members
Kay Clayton, Knoxville, TN
Victoria (Vicky) Fulmer, Maryville, TN
Bruce Hartmann, Knoxville, TN
Luke Hyde, Raleigh, NC
Dale Keasling, Knoxville, TN
John Mason, Asheville, NC
Diane (Deener) Matthews, Waynesville, NC
Jim Ogle, Sevierville, TN
Linda Ogle, Pigeon Forge, TN
Chase Pickering, Asheville, NC
Meridith Elliott Powell, Asheville, NC
Heath Shuler, Biltmore Forest, NC
Robert Tino, Sevierville, TN
Jack Williams, Knoxville, TN- Board Advisor
Kristin Williams, Knoxville, TN
*Deceased- Mimi Cecil, Wilma Maples