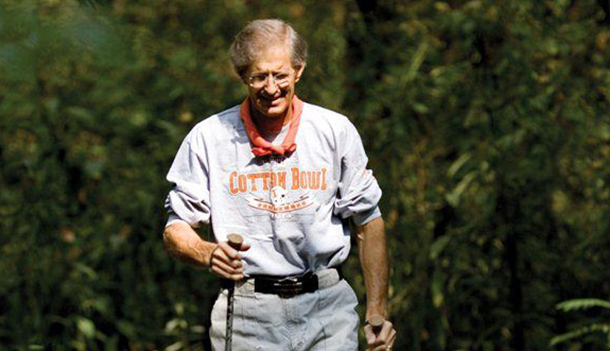 Tom Cronan
A husband, a brother, a father, a grandfather, a co-worker, and a friend; a man who forged many paths in this world, as an outstanding teacher, as a national pentathlon champion, as a courageous survivor of a rare form of cancer, and as a tireless advocate for health and wellness; and as a hiker who literally sought out the entire path of the Appalachian Trail from Georgia to Maine, as well as the many beautiful trails of Great Smoky Mountains National Park.
Wellness advocate Tom Cronan's favorite stress reliever was hiking Alum Cave Trail to Mt. LeConte. He thrilled at the opportunity to introduce people to his favorite destination.
For all of these reasons, Tom's family and friends worked closely with Friends of the Smokies to establish the Tom Cronan Pathfinder Fund to support improvements to the Smokies' 800+ miles of hiking trails. The fund forms a key piece of the ongoing Trails Forever initiative of Friends of the Smokies, which seeks to take care of all trails in the Smokies for all time.
In 2010 Natalie Haslam, one of Friends of the Smokies' original board members, recruited Knoxvillians Ann Furrow and Sherri Lee to serve as co-chairs for the Tom Cronan Pathfinder fund. Their combined hard work and dedication resulted in over $459,000 in gifts.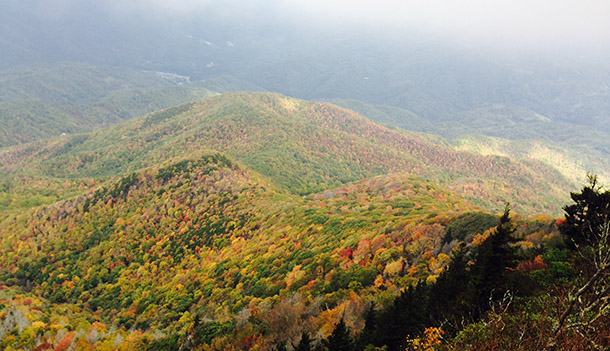 Give to Trails Forever
You can honor the memory of Margaret Stevenson, Lindsay Young, and Tom Cronan with a gift to Trails Forever today! Simply click the link below to get started!