Trails Forever, the most ambitious fundraising campaign in Friends of the Smokies' history, is creating a legacy not only for the Friends organization, but also for three very special people who loved Great Smoky Mountains National Park.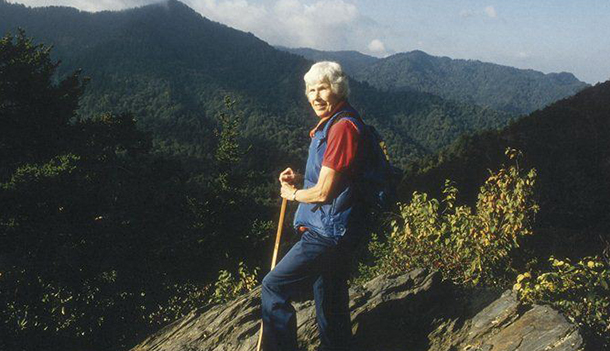 Margaret Stevenson
Margaret Stevenson was a source of inspiration for famous authors like Carson Brewer who wrote about her in "A Wonderment of Mountains: The Great Smokies" as well as numerous journalists who interviewed her during her lifetime. She was a source of motivation for a group of local Smokies enthusiasts who call themselves the "Wednesday Hikers" and who enjoyed her experience and wisdom for many years on the trail. She was a wife and the mother of three children.
Every year Margaret Stevenson's Wednesday Hikers make holiday gifts in her honor to Friends of the Smokies, through a fund that now exceeds $100,000.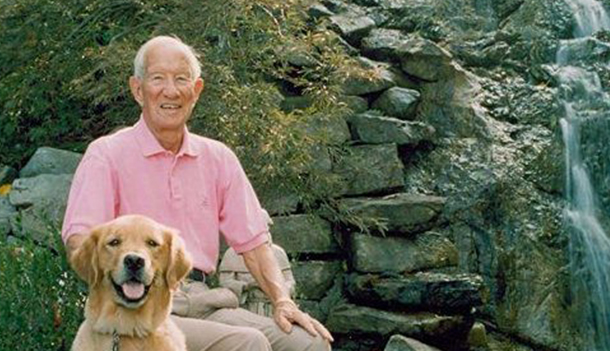 Lindsay Young
Lindsay Young was an avid hiker. He was a generous philanthropist. He was a founding board member of Friends of Great Smoky Mountains National Park.
During his lifetime, he supported many worthy causes through the foundation he established- the Aslan Foundation of Knoxville. The Aslan Foundation funded environmental education in the Smokies and helped establish the park's very successful hemlock woolly adelgid treatment program.
Although Lindsay Young passed away in 2006, the Aslan Foundation and the Young family continue to fulfill important community needs. Trails Forever started in 2008 as the dream of the Aslan Foundation of Knoxville and Lindsay Young's family.
The foundation pledged a $2.3 million matching grant to establish an endowment for hiking trail improvements in the Smokies. As Friends of the Smokies raised $2.3 million between 2008 and 2012, the Aslan Foundation matched it dollar-for-dollar. Lindsay Young's family felt that ensuring the conservation of the Park's trail system in perpetuity would be a fitting tribute to Lindsay's memory. He loved the Smokies, and as a founding board member of Friends of the Smokies was passionate about Park preservation.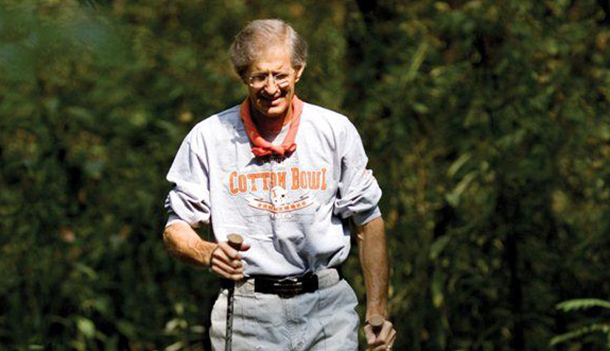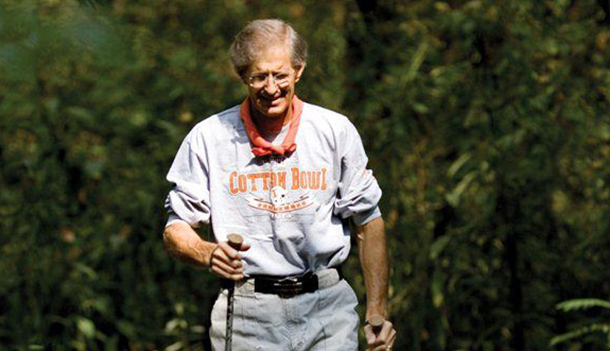 Tom Cronan
A husband, a brother, a father, a grandfather, a co-worker, and a friend; a man who forged many paths in this world, as an outstanding teacher, as a national pentathlon champion, as a courageous survivor of a rare form of cancer, and as a tireless advocate for health and wellness; and as a hiker who literally sought out the entire path of the Appalachian Trail from Georgia to Maine, as well as the many beautiful trails of Great Smoky Mountains National Park.
Wellness advocate Tom Cronan's favorite stress reliever was hiking Alum Cave Trail to Mt. LeConte. He thrilled at the opportunity to introduce people to his favorite destination.
For all of these reasons, Tom's family and friends worked closely with Friends of the Smokies to establish the Tom Cronan Pathfinder Fund to support improvements to the Smokies' 800+ miles of hiking trails. The fund forms a key piece of the ongoing Trails Forever initiative of Friends of the Smokies, which seeks to take care of all trails in the Smokies for all time.
In 2010 Natalie Haslam, one of Friends of the Smokies' original board members, recruited Knoxvillians Ann Furrow and Sherri Lee to serve as co-chairs for the Tom Cronan Pathfinder fund. Their combined hard work and dedication resulted in over $459,000 in gifts.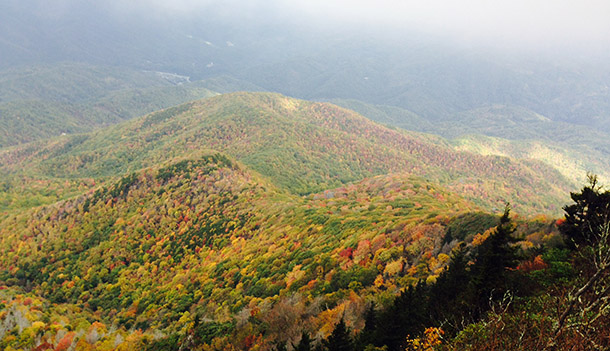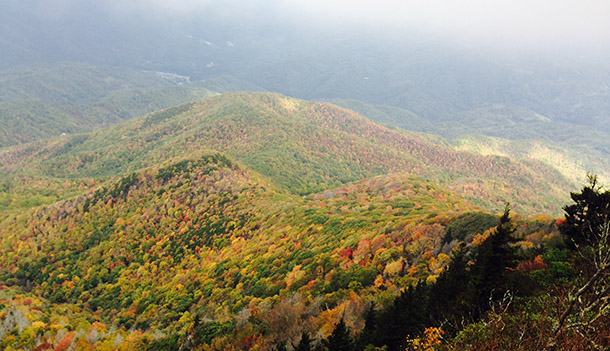 Give to Trails Forever
You can honor the memory of Margaret Stevenson, Lindsay Young, and Tom Cronan with a gift to Trails Forever today! Simply click the link below to get started!