Friends of the Smokies announces Dana Soehn as the new executive director and president of the organization.
After months of reviewing more than 150 highly qualified candidates with the national executive search firm Potrero Group, Soehn was selected by the Board of Directors and will begin her new role on April 3, 2023. Soehn has worked at GSMNP for more than 30 years and is currently Park Spokesperson and Management Assistant in the Superintendent's Office.
"We are thrilled to announce the selection of Dana as our next President and Executive Director, an individual with a deep connection and dedication to the park," said Sharon Pryse, Chair of Friends of the Smokies Board of Directors. "She has developed an extraordinary career in the region and in the National Park Service. Her experience and vision guarantee Friends will continue to make a profoundly meaningful and lasting impact on our beloved park."
Extensive Experience
Dana has extensive experience in building community relationships, creating private-public partnership opportunities, developing strategic communications, and coordinating large events. She's served as part of the GSMNP management and leadership team for the last ten years, representing the park with congressional delegations, community leaders, descendant groups, and partners in North Carolina and Tennessee.
Dana has a wealth of knowledge regarding park needs and, as the longtime liaison with the Friends, has a strong understanding of philanthropic partnership opportunities. In addition to her work in the Smokies, she has served in leadership roles for the NPS as the Acting Assistant Regional Director for Communications and Legislative Affairs and as the Acting Chief of Public Affairs and Chief Spokesperson for the NPS.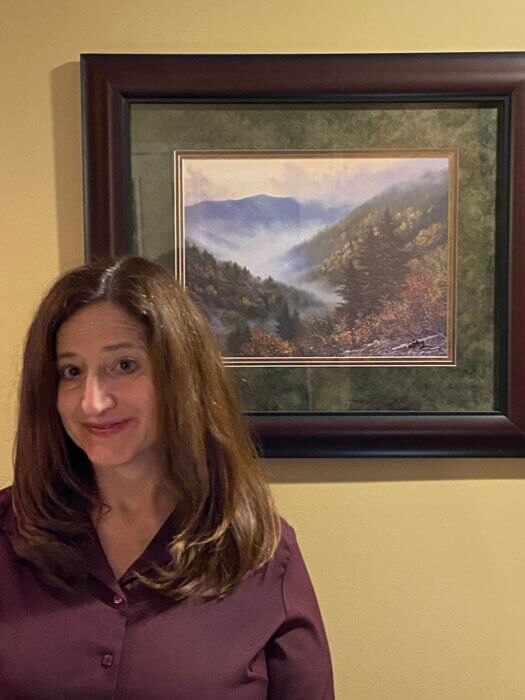 'This Park that I call home'
"The Friends of the Smokies and I both share a 30-year investment in this remarkable park that I call home," said Dana. "As we approach the 100th Anniversary of the park in 2034, I am excited to grow support and stewardship that helps ensure a healthy future for our park into the next century."
Dana and her husband, Heath, a retired Park Ranger, will continue to reside in Gatlinburg, Tennessee. They have two adult sons, Grant and Garrett, who live in Nashville.
Dana obtained her Bachelor of Science degree in Wildlife and Fisheries Science from the University of Tennessee, Knoxville in 1992 and her Master of Science Degree in Wildlife and Fisheries Resources from West Virginia University in 1995. She began working in GSMNP as a college intern in 1989. Since then, she held several roles at the park including Biological Technician, Parks as Classrooms Coordinator, and Volunteer Coordinator.
FOTS mission
With offices in Kodak and Asheville, N.C., Friends of the Smokies assists the National Park Service in its mission to preserve and protect Great Smoky Mountains National Park by raising funds and public awareness and providing volunteers for needed projects. Since 1993, the organization has raised more than $80 million to fund historic preservation, wildlife management, environmental education, and more in support of the park.