Event Details | Sponsors | Volunteer
Sign Up for Updates
---
Please fill out this form to get updates on next year's Smokies Stomp:
2023 Smokies Stomp Updates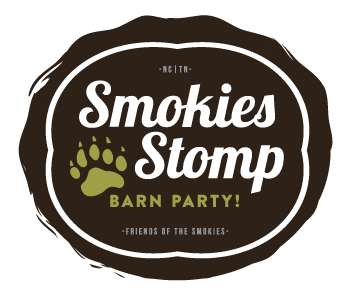 Join us for an intimate evening on the park boundary as we reintroduce the Smokies Stomp at its new home, Cataloochee Ranch. This celebration and fundraiser will support projects and programs in Great Smoky Mountains National Park.
---
How To Become A Sponsor
For information on becoming a Friends of the Smokies sponsor of the 2022 Smokies Stomp, email Marielle@friendsofthesmokies.org.
Interested in becoming a volunteer for the Smokies Stomp?
Reach out to Haley@FriendsOfTheSmokies.org for more information.
---
Check out 2022 Smokies Stomp