Saturday, July 20, 2019
Hickory Nut Gap Farm  |  Fairview, NC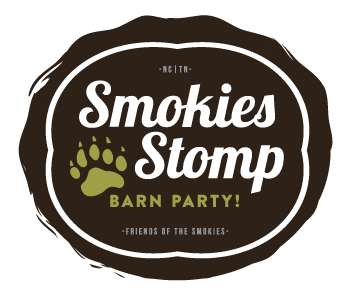 Put on your dancing boots and join Friends of the Smokies for the 2nd annual Smokies Stomp Barn Party just outside of Asheville, NC. The Smokies Stomp supports projects and programs in Great Smoky Mountains National Park like a critical upgrade to the park's emergency radio communications system. Folks will be treated to a gourmet farm-to-table dinner, live music, drinks, square dancing, a curated silent auction, and the opportunity to visit with rangers from the National Park Service. So come on out for fun and fundraising at the Smokies Stomp Barn Party!
Online ticket sales are now closed. To purchase tickets, email marielle@friendsofthesmokies.org or call (828)-452-0720.
Learn more about our featured program:
Emergency Radio Communications System Upgrade
Good communication is the lifeline of any organization. When the organization physically encompasses more than half a million acres of wilderness landscapes, that reliable communication becomes even more critical.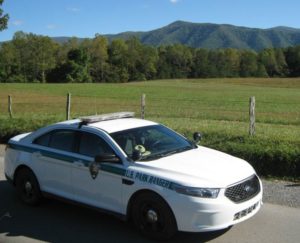 This year's live fund-a-cause will raise money for the final stages of a comprehensive upgrade of Great Smoky Mountains National Park's radio communications system—a crucial component of the day-to-day protection of visitors, natural resources, and first responders. Each year, park emergency and law enforcement personnel engage in hundreds of calls for emergency medical assistance, search and rescue operations, traffic accidents, and major weather events.
The emergency radio communication system currently used in Great Smoky Mountains National Park has exceeded its recommended maximum lifespan. Replacement parts are difficult to come by. Repairs are costly and technical support is no longer available.
The radio system upgrades will:
Replace microwave and repeater equipment at nine radio tower sites in and around the park
Replace portable and mobile radio units in patrol vehicles and fire engines
Install a Computer Aided Dispatch system, increasing the efficiency and effectiveness of all emergency services
Provide dedicated emergency radio frequencies for the first time in the park's history
Allow the Park to communicate directly with police, fire, and emergency services in gateway communities outside the park boundary
We appreciate your support for this crucial emergency infrastructure upgrade. Your generosity at the Smokies Stomp Barn Party means that you are helping ensure the safety and enjoyment of the millions of people who live, work, visit, and play in and around Great Smoky Mountains National Park each year.