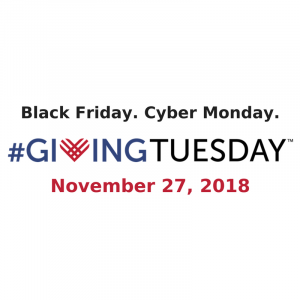 For the past few years, Friends of the Smokies has participated in #GivingTuesday, a worldwide movement to encourage people to give back to organizations that make a difference in their communities. Following Thanksgiving, we all know Black Friday and Cyber Monday, but GivingTuesday extends the holiday giving season beyond your friends and family.
And your donations have made a huge difference already. In 2016, your gifts ballooned our Emergency Fire Relief Fund to help the Smokies recover after the devastating wildfires that year. And in 2017, you went one step further to help us fund the Emergency Radio System Upgrade to help ensure the safety of our park rangers and first responders in the event of any future disaster.
Through our wonderful partners, matching gifts have helped stretch your donations and this year will be no different. Donations made through our Facebook page on Tuesday, November 27th will be matched dollar-for-dollar by generous support from PayPal, who has pledged to match up to $7 million in donations for this special day.

So how can you help?
Give! You can make a donation on our Facebook page on Tuesday, November 27th and PayPal will double your impact. And with ZERO processing fees through Facebook, 100% of your gift comes straight to FOTS to support the national park.
Ask! Ask your friends and family to make a donation too. Facebook makes it super easy to start and share your own fundraiser on behalf of Friends of the Smokies. On Giving Tuesday, click here to start your own fundraiser and those gifts will be matched too!
Share! Make sure you're on our email list for a reminder as GivingTuesday approaches. Then help us spread the word! You can forward our email to your contacts or share our Facebook posts with all your friends!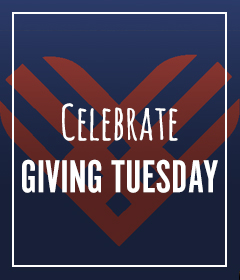 We hope using Facebook on GivingTuesday will make it quick and easy for you to support Great Smoky Mountains National Park. And remember, any gift made through our Facebook page on Tuesday, November 27th will be doubled until PayPal's $7 million match is completed. So don't wait!
If you don't have a Facebook account, that's no problem at all. You are still welcome to make a donation by phone at 800-845-5665, by mail to Friends of the Smokies, PO Box 1660, Kodak, TN 37764, or on our website at donate.friendsofthesmokies.org.