Sixteen high school students from schools in North Carolina and Tennessee were GSMNP interns this summer.
For six weeks, the interns worked with rangers, Teachers in the Parks and volunteers on projects in the park to learn more about GSMNP and to get a feel of what being a park ranger is like.
Friends of the Smokies has helped support the GSMNP High School Internship Program for 17 years, initially providing the salaries for the interns and then helping fund the program staff salaries. The program is funded in part by the American Conservation Experience (ACE).
Several of this year's interns have written guest posts and compiled photos of their experiences, which will be published on the FOTS blog.
Emily Boring, the first guest blogger, explains why students were interested in being selected as GSMNP high school interns.
by Emily Boring
Heritage High School
Maryville, Tennessee
I would like to introduce you to our wonderful Tennessee GSMNP interns!
Each intern answered the question of why they picked this internship and what career they are interested in.
Staci Mann
Jefferson County High School
Jefferson City, Tennessee
"I applied for the internship because I was interested in what field work was like along with my general love for science and nature. I don't have a singled-out career yet, but I am looking into evolutionary biology or microbiology."
Hunter Carr
Seymour High School
Seymour, Tennessee
"I applied for this internship because I have a love for environmental science and wanted to learn more about the Smokies! I plan on going into environmental science, biology, or geospatial technology."
Joseph Vazzana
Fulton High School graduate
Knoxville, Tennessee
"I chose this internship due to my love for nature and my interest in
experiencing what the park has to offer. I plan to attend an arts
college and graduate as a character designer and game artist."
Abbey Lawrence
Seymour High School graduate
Seymour, Tennessee
"I chose to apply for this internship to explore various careers related to environmental science and public administration — and to have fun! In the fall, I  will be attending the University of Tennessee to study political science and environmental science, but I am still learning what I want to do for my career."

Noelle Beswick
Maryville High School graduate
Maryville, Tennessee
"I applied to this internship to gain experience and exposure to the jobs in the Great Smoky Mountains National Park, especially any position related to environmental science. I was aware of the park's mission, but I was curious to see how the different roles contributed to the park's functionality.

"I wanted some hands-on experience. I thought this internship would be the perfect way to become familiar with the Great Smoky Mountains and the job opportunities within it. Plus, this allowed me to further explore and learn about the place I call home. I am still undecided about a career, but for now, I plan to pursue an environmental science career."
Anna Wright
Pigeon Forge High School graduate
Pigeon Forge, Tennessee
"I signed up for this internship because I have always enjoyed
being out in nature, and it was the perfect way to learn more
about the national park. I want to work with the rehabilitation
of wild animals."

Hunter Hicks
William Blount High School graduate
Maryville, Tennessee
"I thought this internship would be a great experience to learn many skills. I also have a love for nature and biology, so I thought the experience would be a great fit. I plan to go to college to study marine biology."
Emily Boring
Heritage High School
Maryville, Tennessee
"I have grown up with the Smoky Mountains and just could not let
an opportunity to work there go by! I love this national park, and I
wanted to learn more about what goes on behind the scenes with
the rangers. I plan on majoring in conservation biology and working
in wildlife rehabilitation and possibly working at the park."

***
The photo at the top of this post is the group photo of the North Carolina and Tennessee interns and the rangers and Teachers in the Parks who worked with them during their internship. A special thanks to Ranger Jessica Snow, who coordinated the Tennessee interns, and Ranger Erin Lamm, who coordinated the North Carolina interns, for their assistance with the blog posts.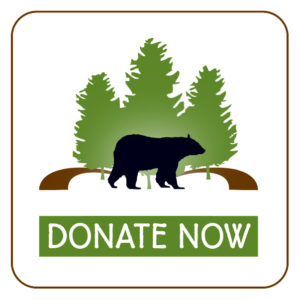 You can support the GSMNP high school summer internship program or support other education programs that FOTS funds, including Teachers in Parks, Parks as Classrooms, the Kathryn McNeill Endowment that funds an education specialist, and the Park Liaison program at the Cherokee School.