Stay tuned for more information about our 2022 Classic Hike Series coming soon!
Classic Hikes of the Smokies in Great Smoky Mountains National Park features interpretation of the trail, history, and park projects supported by Friends of the Smokies. These hikes support restoration and rehabilitation of some of the Smokies most impacted trails through the Trails Forever program.
2022 SERIES
Coming Soon!
---
How to Register:
Step 1: Review the Classic Hike of the Smokies Waiver here.
Step 2: Register for your hike(s) and submit payment online.
After completing registration, you will receive an email the Friday before the hike with directions, and more information. All hikes begin at 9 a.m.
---
If you have any questions, please do not hesitate to reach out by emailing haley@friendsofthesmokies.org
---
Sponsored by: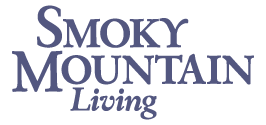 Interested in sponsoring the Classic Hikes of the Smokies? Click HERE