The 2021 Classic Hikes of the Smokies in Great Smoky Mountains National Park feature interpretation of the trail, history, and park projects supported by Friends of the Smokies. These hikes support restoration and rehabilitation of some of the Smokies most impacted trails through the Trails Forever program. (Pre-registration required. Space is limited to 25 per hike.)
Rates/per hike:
$20 – Current Friends of the Smokies Member
$35 – New or Renewing Members (includes membership + 1 hike)
Register for all 10 'Classic Hikes of the Smokies' between now and the first hike and receive a discounted rate of $180. (That's one hike free!)
2021 SERIES
March 9 – Mingus Creek – SOLD OUT
4 miles | Easy
Wildflowers, Historic Mill and Cemetery
April 13 – Porters Creek 
7.4 miles | Moderate
Wildflowers, Cascades
May 11 – Baxter Creek to Mt. Sterling 
12.2 miles | Difficult
Wildflowers, Trail Restoration
June 8 – Smokemont Loop 
6 miles | Moderate
Forest Walk
July 13 – Flat Creek 
5.2 miles | Easy
High Elevation Creek, Mountain Views
August 10 – Lost Cove Loop 
11.8 miles | Difficult
Fontana Lake, Appalachian Trail
September 14 – Mt. Cammerer 
12 miles | Difficult
Fire Tower, Appalachian Trail
October 12 – Noland Creek 
8.2 miles | Moderate
Forest Walk, North Shore History
November 9 – Boogerman Loop 
7.4 miles | Difficult
Cataloochee Valley History, Old Growth Poplars, Elk
December 14 – Old Sugarlands Trail 
7 miles | Moderate
Forest Walk, Holiday Celebration
---
How to Register:
Step 1: Review the Classic Hike of the Smokies Waiver here.
Step 2: Register for your hike(s) and submit payment online.
After completing registration, you will receive an email the Friday before the hike with directions, and more information. All hikes begin at 9 a.m.
---
Due to COVID-19, Friends of the Smokies will take additional precautions with our Classic Hikes of the Smokies:
If you are experiencing symptoms of COVID-19, please do not attend the hike.
If you have been in contact with someone who recently tested positive for COVID-19, please do not attend the hike.
We encourage you to bring a mask!
Plan to maintain a safe distance from other hikers on the trail, including gatherings for introductions, and snack and lunch breaks.
If you have any questions, please do not hesitate to reach out by emailing marielle@friendsofthesmokies.org
---
Sponsored by: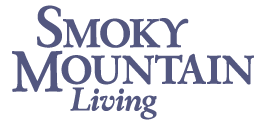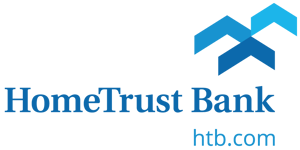 Interested in sponsoring the Classic Hikes of the Smokies? Click HERE