NOVEMBER 30, 2021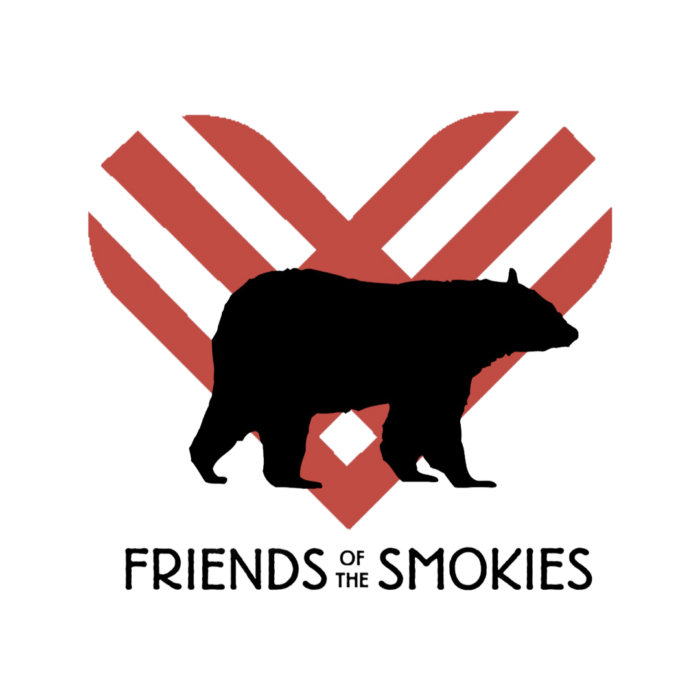 Take the $22 Challenge for #GivingTuesday2021
The park is working so hard to give visitors the best experience possible while preserving and protecting the historical and natural resources of the Smokies. Let them know how much we appreciate them by donating $22 (or more) for #GivingTuesday as they get ready for a big year in 2022!
To donate by check, make payable to Friends of the Smokies
Mail to:
Friends of the Smokies #GivingTuesday
PO Box 1660
Kodak, TN 37764-7660
---
To celebrate #GivingTuesday, we're unveiling 22 park programs and special projects your donation will help support in 2022. Your gift will support projects and programs like…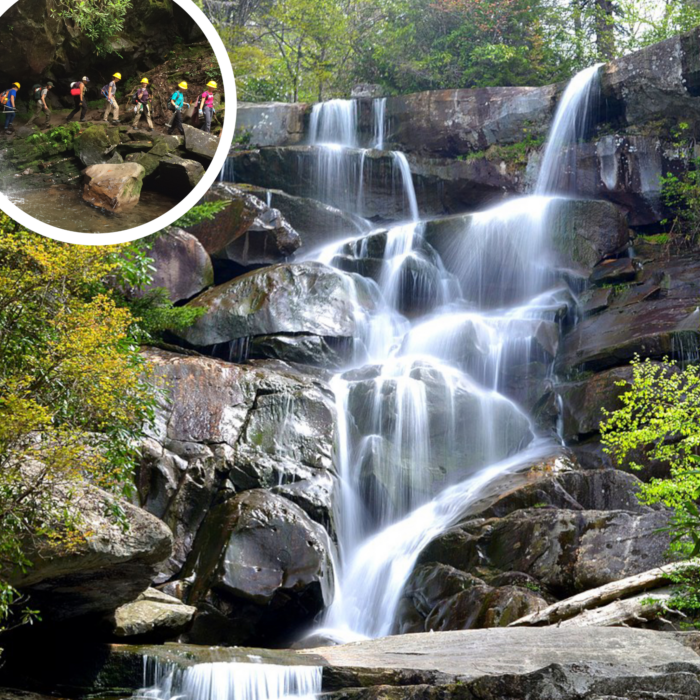 TRAILS FOREVER: RAMSEY CASCADES TRAIL
The next Trails Forever rehabilitation project is Ramsey Cascades Trail! The Trails Forever crew, funded by Friends, is planning to begin Phase One in 2022.
About the Project…
Trails Forever Crew: These critical funds will continue to support signature trail rehabilitation projects throughout the park. Monies provide for six partial-year trail crew positions and a full-time Trails Forever Volunteer Coordinator who engages volunteers of all ages in hands-on stewardship along the trails. (Goal: $325,000)
Trails Forever Airlift for Material Delivery: Hauling materials and supplies to the terminus of the Ramsey Cascades Trail could not be efficiently accomplished using stock animals. By dropping in the materials using a helicopter, the skilled trails crew can focus their efforts on trail rehabilitation. (Goal: $69,000)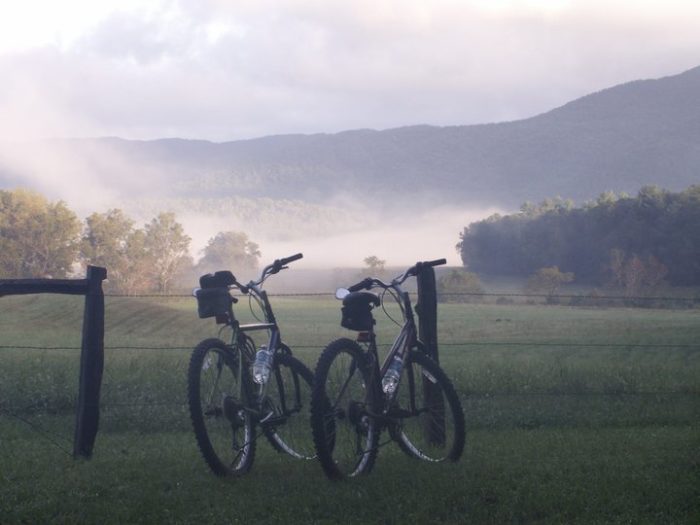 TRAIL CONSTRUCTION FROM CADES COVE VEHICLE-FREE DAY PARKING TO LOOP ROAD
So many visitors love Cades Cove Vehicle-Free Day so the park has asked Friends to help fund trail construction from the parking lot to Loop Road in 2022!
About the Project: As part of the popular Vehicle-Free Day access to Cades Cove, the park hardened a field near the beginning of the Cades Cove Loop Road for additional parking. This new area provides access for up to 80 vehicles, allowing more people to experience this special opportunity. These funds support the construction of a path from the parking lot directly to the Loop Road so that bicycles and pedestrians do not have to navigate the busy Campground Road area for access to the vehicle-free area. (Goal: $38,600)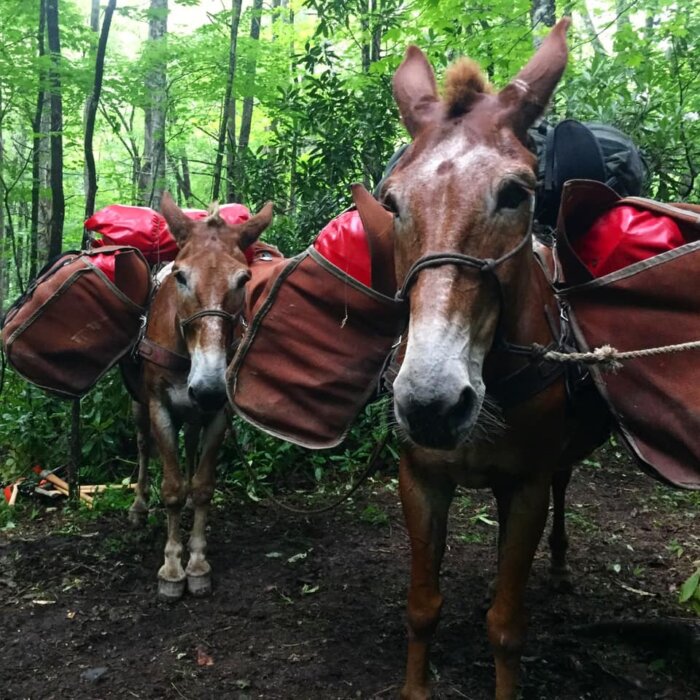 BACKCOUNTRY PACKING MULES
With your support, we can fund things like the purchase of two backcountry packing mules!
About the Project: Funds will allow the purchase of one horse and two mules for the packing program. These stock animals provide the necessary labor to deliver supplies in the backcountry for critical trail rehabilitation projects.
(Goal: $19,000)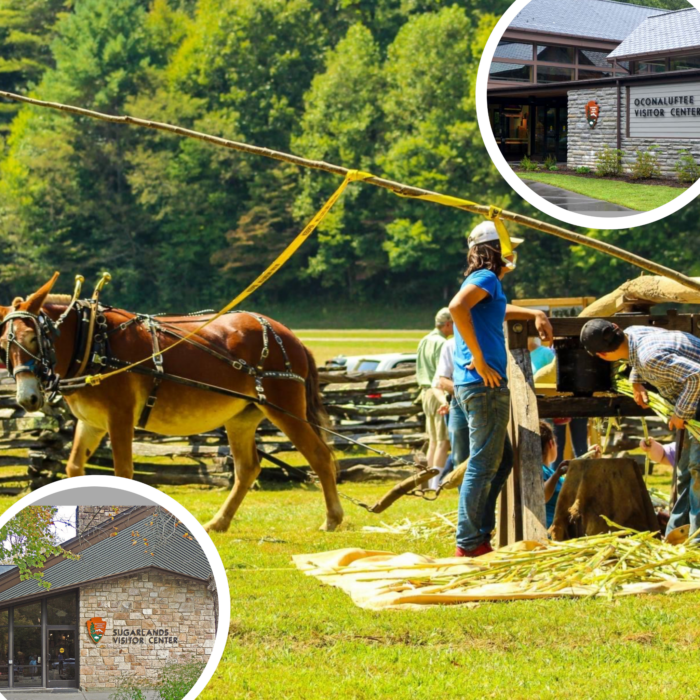 VISITOR CENTER DEMONSTRATIONS
Friends hopes to provide support for visitor center demonstrations at Oconaluftee in NC and Sugarlands in TN. Show your appreciation for park staff and volunteers who bring the history of the Smokies to life by making a #GivingTuesday donation!
About the Project at Oconaluftee Visitor Center Demonstrations: Support for ongoing Mountain Farm Museum activities throughout the year including blacksmithing, mountain farming, gardening, and heirloom apple orchard management. These funds will pay for livestock feed and supplies, historic fencing repair and replacement, and other farm materials. (Goal:$5,500)
About the Project at Sugarlands Visitor Center Demonstrations: These funds will pay for replacement pop-up tents that serve dual purpose for COVID mitigations and shelter during cultural demonstrations at sites throughout the district. Also, costume purchase for costume interpretation at Daisy Town and assorted cultural demonstrations at Elkmont and Cosby Amphitheaters. (Goal:$5,500)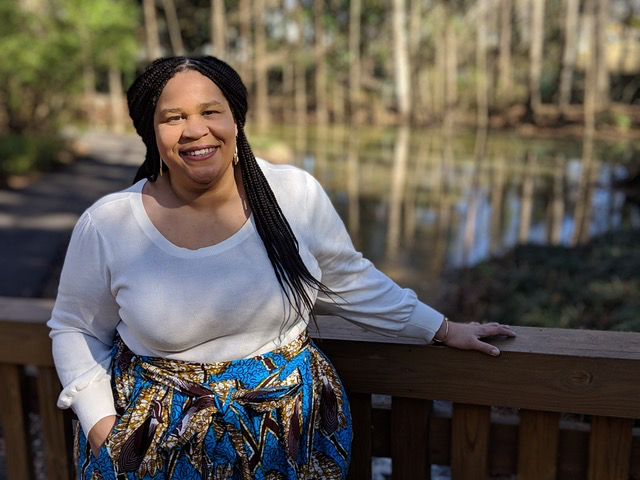 AFRICAN AMERICAN EXPERIENCE RESEARCH PROJECT
Friends remains committed to supporting the park's research and efforts to incorporate the African American experience in the Smokies into existing and new exhibits, education programs and publications.
About this Project: These funds support research into the historic presence and influence of African Americans in the southern Appalachians from the 1540s through today. Through this work, we will complete research briefs for staff and the public, conduct new oral histories, and facilitate public outreach events – from virtual town halls to in-person cultural festivals. (Goal: $35,000)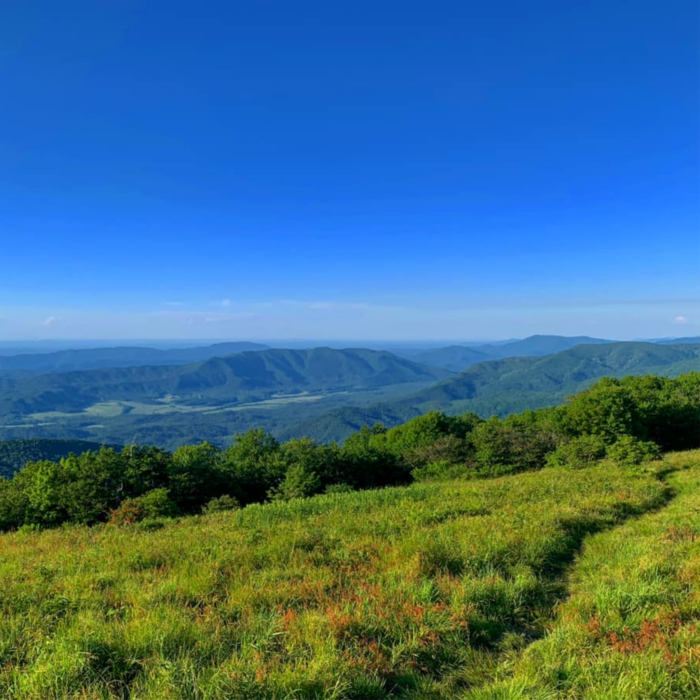 VITAL SIGNS MONITORING PROGRAM
As visitation continues to rise, park staff work tirelessly to protect and preserve natural resources. Your donations help fund efforts like the Vital Signs Monitoring Program, which helps park staff take inventory and understand how the health of those resources is changing through time.
About the Project: These funds support long-term monitoring of vegetation and soil quality across the park. The monitoring of these vital signs helps us better understand parkwide trends as well as changes in special ecosystems such as grassy balds, wetlands, and heath balds. (Goal:$48,000)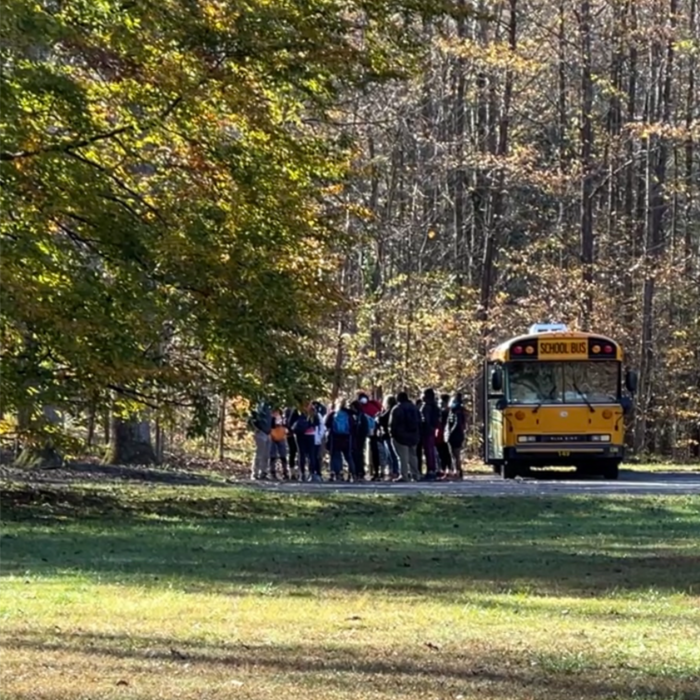 PARKS AS CLASSROOMS BUS TRANSPORTATION SUPPORT
Thanks to donations to Friends, thousands of students are able to visit the park for hands-on learning every year. Transportation costs have tripled so we're hoping our Friends will step up in a big way to help fund bus travel for students at low-income schools.
About the Project: Title 1 schools have large concentrations of low income students so funding for bus transportation is extremely limited. The cost of bus travel to the park has tripled in the past few years, now averaging $600 per bus. These funds allow us to pay for 50% of the total cost for transportation for Title 1 schools, enabling more than 30 low-income schools to afford a trip to the Smokies. (Goal: $10,000)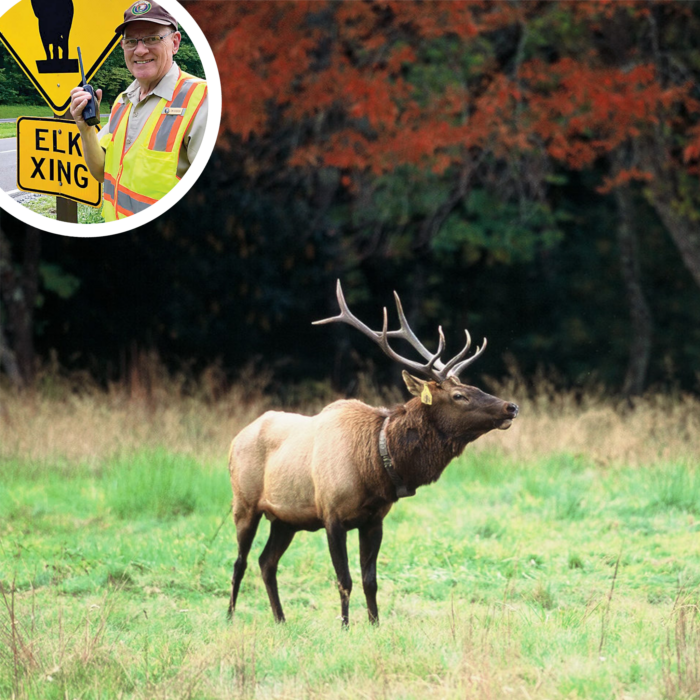 ELK IN THE SMOKIES
Following the successful reintroduction 20 years ago, we're excited to announce that Friends remains committed to helping fund the park's efforts to protect elk.
About the Projects:
Elk Management & Monitoring program: This includes funding for equipment and resources that allow wildlife biologists to collect critical population health data that helps assess survival and reproduction. (Goal: $15,700)
Support for the Volunteer Elk Bugle Corp and Luftee Rover Volunteers: During the peak visitation periods for elk-viewing, a team of dedicated volunteers provide interpretive and safety information to park visitors to enhance their viewing experience while helping to preserve the natural behavior patterns of the elk herd. These funds help supply uniforms, educational materials, and supplies. (Goal: $4,500)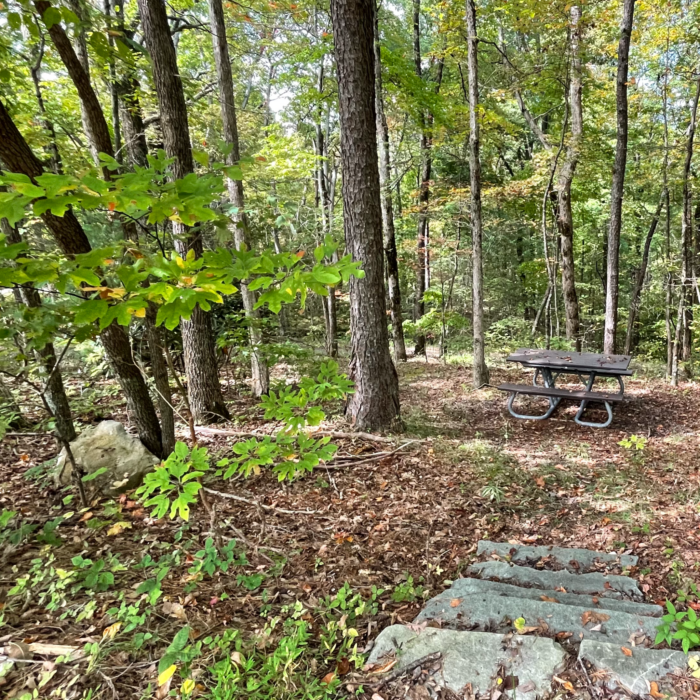 LOOK ROCK CAMPGROUND
Look Rock Campground Site Improvements is on the special project list for 2022!
About the Project: Look Rock Campground improvements are slated to be complete in 2022, allowing the reopening of this campground nestled along the Foothills Parkway. These funds will provide 45 new picnic tables and 10 new ADA accessible fire rings to complete the renovations and ensure that the campground provides a welcoming experience for all users. (Goal: $82,500)
PARSON BRANCH ROAD REOPENING
Big news! One of the special projects we have an opportunity to support in 2022 is the reopening of Parson Branch Road!
About the Project: Parson Branch Road is a rustic road that leads out of Cades Cove and ends at US 129, a.k.a. "The Dragon." It has been closed for five years due to a high concentration of more than 1,700 standing, dead hemlocks along a mile-section of roadway. During a recent assessment, park managers determined that the number of hazards along the roadway had diminished due to a significant number of trees naturally falling. These funds support the safe removal of the remaining hazardous trees, which will enable the park to safely reopen the unique, gravel roadway. (Goal: $100,000)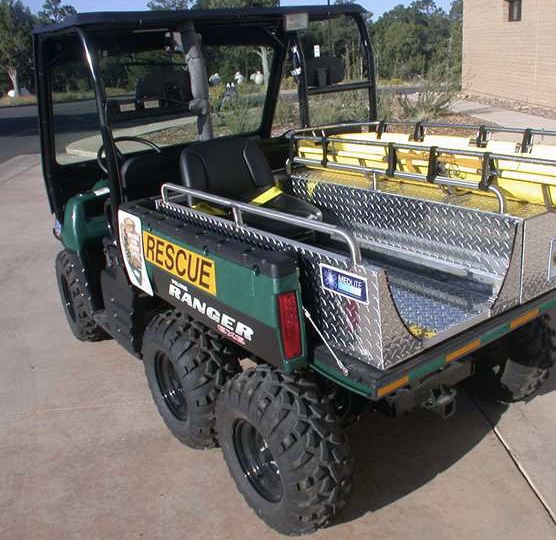 MORE TO COME!
OCONALUFTEE BACKCOUNTRY UTV REPLACEMENT
With your support, we can fund the purchase of a new Utility Terrain Vehicle (UTV) for Search & Rescue to access visitors in need in the NC backcountry.
About the Project: Emergency responders utilize small utility vehicles along park administrative roads in the backcountry to get help more quickly to those in need. These funds will allow for the replacement of a 20-year old UTV that serves the North Carolina side of the park. (Goal:$21,300)