NOVEMBER 29, 2022

The Smokies is a profound place to connect to the natural world, but it's more than that. It's also a unique opportunity to experience a sacred story of human history spanning thousands of years ago.
Take the $15 Challenge for #GivingTuesday2022
Your Giving Tuesday gift will be matched by The Swag and Cataloochee Ranch up to $15,000!
To donate by check, make payable to Friends of the Smokies
Mail to: Friends of the Smokies #GivingTuesday, PO Box 1660, Kodak, TN 37764-7660
#GivingTuesday2022
$15 CHALLENGE. $15,000 MATCHING GIFT.
15 Historic Projects & Programs
For Giving Tuesday, we're highlighting 15 Projects & Programs that will help GSMNP protect historic structures and bring the stories of people who called these mountains home to life. Your gift will support projects and programs like.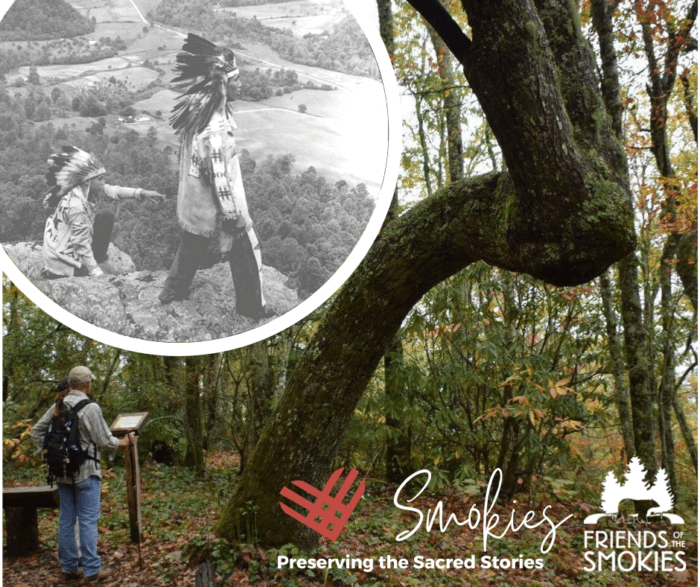 Voices of the Smokies
#1 Inclusive Storytelling Project: Voices of the Smokies
Much of the park's current interpretative products capture the stories of white settlers, excluding the history of people of the Cherokee, African Americans, and people from other ethnic backgrounds in the Smokies. The Voices of the Smokies project will offer opportunities to create new video content, exhibit updates, demonstration programs, and research that better represents the inclusive history of how people lived and worked on park lands. ($97,700)
#2 African American Research
This funding supports research that will enable us to create signage and public interpretive content that will tell the rich history of Black individuals who lived and worked in Elkmont and Cataloochee. ($17,000)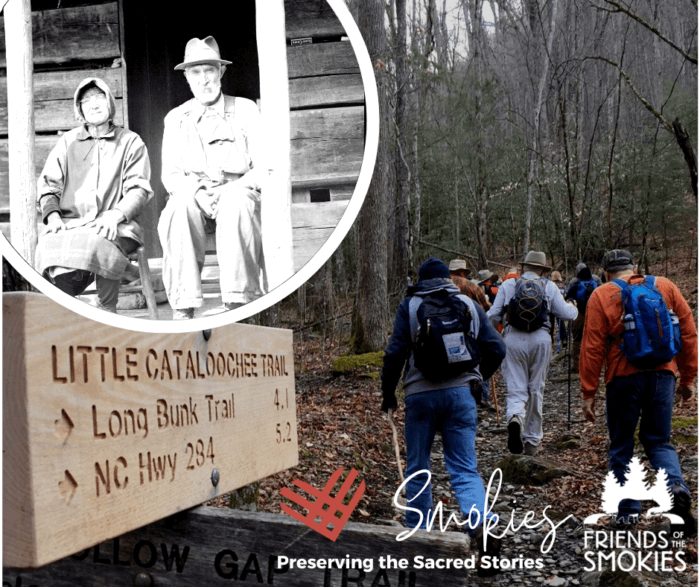 Historic Cataloochee Valley: Trail Rehabilitation Project
#3 Little Cataloochee Trail Rehabilitation
These funds will support much needed trail rehabilitation of this 4-mile trail which provides access to Little Cataloochee Church, cemeteries, and the Hannah Cabin. ($150,000)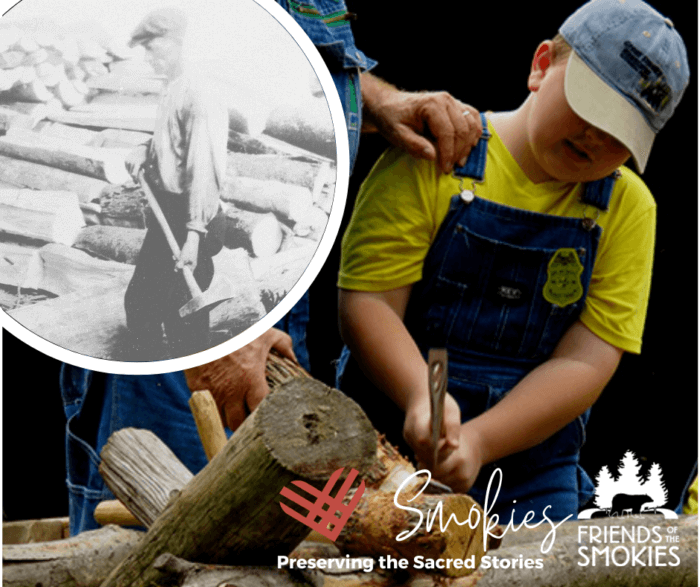 Living History Demonstrations & Exhibit
#4 Sugarlands Visitor Center Demonstrations
These funds will support cultural demonstrations at sites throughout the district, including events in Elkmont, Sugarlands and Cosby. ($5,000)
#5 Cades Cove Living History Demonstrations
Support for demonstrators who bring life into the historic structures in Cades Cove through blacksmithing, quilting, music, and storytelling. ($4,500)
#6 Oconaluftee Visitor Center Demonstrations
Staff plan to expand traditional programming at Oconaluftee Visitor Center in 2023 by celebrating the rich Cherokee history and African American history related to the area. Events will include a Black Appalachian Music Concert. The funds will also support ongoing Mountain Farm Museum activities throughout the year including blacksmithing, mountain farming, gardening, and heirloom apple orchard management. These funds will pay for livestock feed and supplies, historic fencing repair and replacement, and other farm materials. ($24,000)
#7 Palmer House Exhibit Fabrication and Installation
Fabrication and installation of new exhibits for the Palmer House Museum in Cataloochee. The Palmer Museum's exhibits had slowly deteriorated, due to vandalism, wear, and diminishing relevance since they were installed in the 1990s. This project will provide a fresh, contemporary, and compelling interpretation of that building and its history that will serve as a touchstone for the larger Cataloochee Valley story and be the foundation of a larger interpretive vision for the Valley. ( $150,000)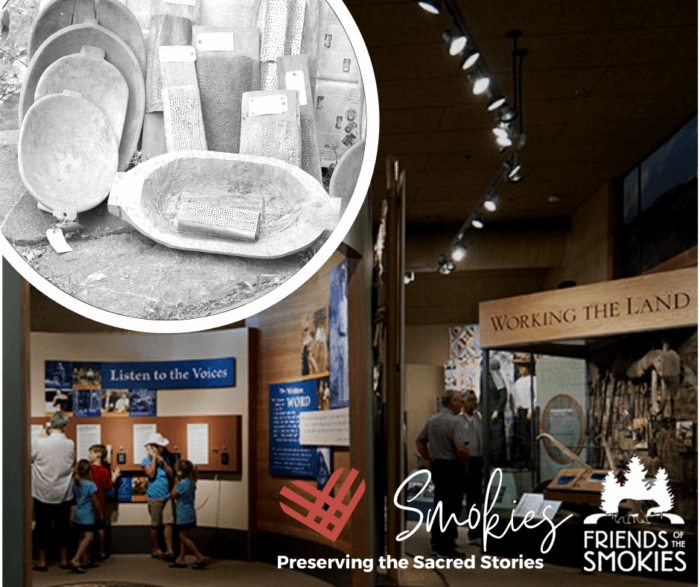 Archeological Programs & Historical Collections
#8 Cultural Resource Management
This funding supports seasonal staffing for the archeology program. Work includes monitoring sites related to proposed maintenance activity to ensure protection of cultural resources, along with long-term condition assessments for known archeological sites. ($24,000)
#9 Collections Preservation Center Equipment and Supplies
Appropriate storage supplies for archaeological and historical collections is an ongoing need. This funding supports the purchase of archival and curation supplies such as binders, exhibit folders, mounting tools and many other supplies needed to properly care for the park's archives. ($4,000)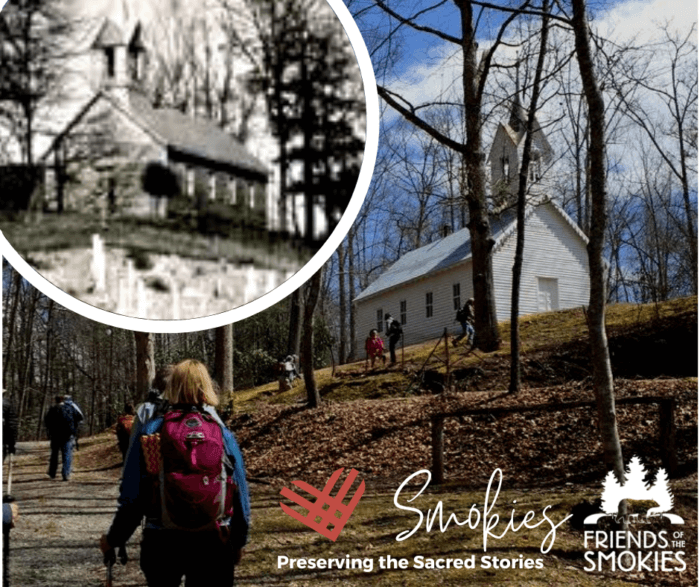 Forever Places Historic Preservation Support
#10 Forever Places Program Support: Tools, Equipment, and Supplies
This funding will allow the crew to purchase log building Tools, broad axes, draw knifes, scribes, safety equipment, fall protection harnesses, fall limiters, ropes, and enclosed work trailer. ($35,000)
#11 Forever Places Program Support: Historic Wood
Purchase Pre-Cut Timber from a North Carolina based sawmill for replacing deteriorated or damaged timbers on historic structures. Replacing deteriorated or damaged timbers in a timely manner will maintain the structural integrity of the historic structures, protect the historic structure for weather damage, and minimize an unkept visual appearance for visitor appreciation and enjoyment. ($20,000)
#12 Forever Places Program Support: Historic Glass
Purchase Historic Restoration Glass (Bendheim Glass or other supplier) to repair broken windows in historic structures. Each year windows are damaged or broken by falling tree branches, visitors, or vandalism. The purchase of this glass will allow staff to have glass in stock and available when needed to make repairs to structures which will protect the structures from exposure and more extensive water damage, as well as minimize negative visual impacts. ($5,000)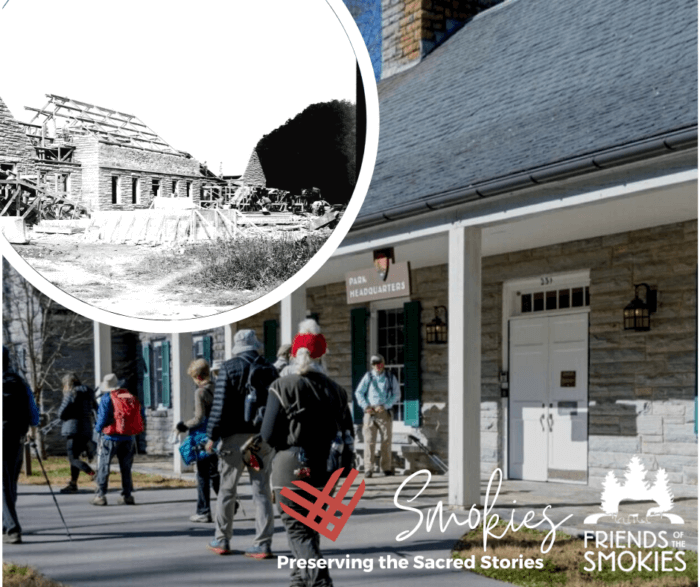 Forever Places Historic Preservation Support
#13 Historic Architect
With many historic structures in need of rehabilitation, a historic architect is needed to design and recommend repair solutions for both planned and emergency projects. In addition, the historic architect can provide much needed professional services support for managing contract work, including writing scopes of work, for complex renovations associated with historic structures, such as Park Headquarters. ($86,200)
#14 Forever Places Program Seasonal Support
These additional crew members will allow us to grow our mentoring program and accomplish more work across the park to increase our capacity to launch the Forever Places program. ($95,000)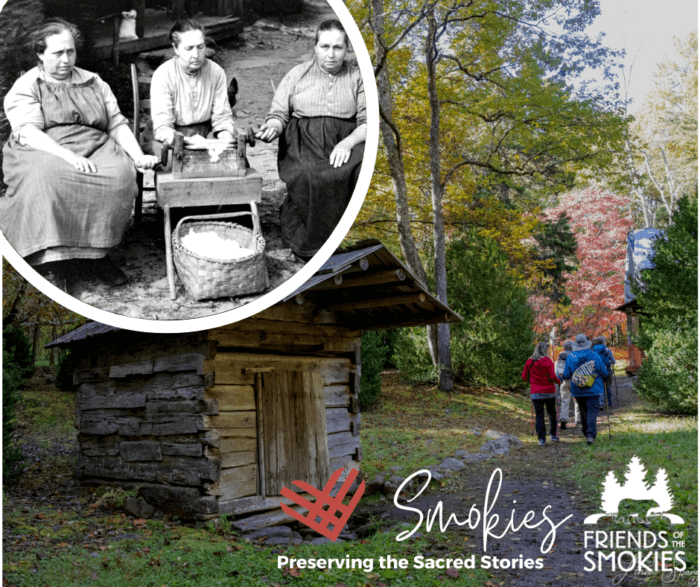 Forever Places Permanent Staff
#15 Forever Places Program Crew
Three permanent crew members with specialized skills will be funded for 6-month seasons through this new endowment, enabling the park to have program consistency and skill development for this specialized work focused on caring for 100-year old park structures. In 2023, the Forever Places crew will repair and rehabilitate multiple historic roofs on Tipton Oliver Barn, Alfred Reagan House, and Enloe/Floyd Barn. ($200,000)