by Julie Dodd
Artists can register now to participate in the Plein Air in the Smokies Quick Draw competition, hosted by Friends of the Smokies, to be held in Maryville, Tennessee, on Saturday, Oct. 1.
The Quick Draw is part of the inaugural week-long Plein Air in the Smokies event, from Sept. 26 – Oct. 2.
Painting in Maryville Greenway or downtown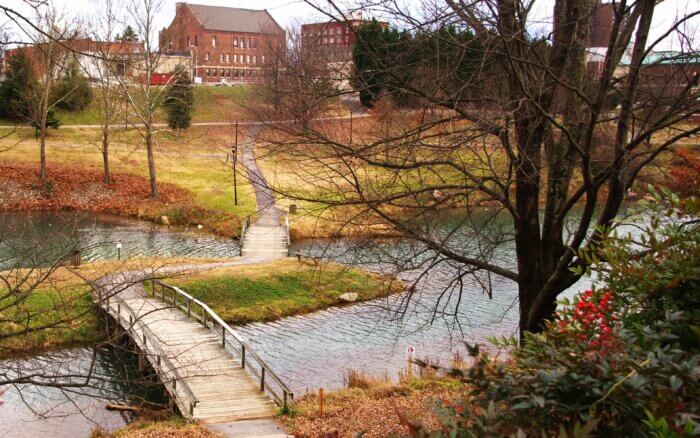 This Quick Draw, a plein air (outdoor painting) art festival is an opportunity for artists to compete and sell their painting(s), with part of the proceeds benefitting GSMNP. Artists will have two hours to paint within a set boundary which includes a long stretch of the town's Greenway, Jack Greene Park and a portion of Downtown Maryville.
The Quick Draw is an immersive experience for both artists and spectators as the works progress from blank canvas to collectible art. All Quick Draw paintings will be available for purchase.
FOTS hopes the event will attract hundreds of artists who will compete for cash prizes. Anyone 14 or older may participate. The registration fee is $30.
Mediums accepted are watercolor, oil, pastel and acrylic.
Judging and cash prizes
Following the 2-hour painting period (9 a.m. to 11 a.m.), the artists will return to the Greenbelt Pavilion in Jack Greene Park with their freshly painted works of art to be judged by Seth Hopkins, the Plein Air in the Smokies event judge and Executive Director of the Booth Western Museum in Cartersville, Georgia.
Cash prizes will be awarded: First Place – $600, Second Place – $300, and Third Place – $100.
Week-long Plein Air in the Smokies even
The Quick Draw is part of Plein Air in the Smokies event, happening from Sept. 26 – Oct. 2.
Twenty nationally acclaimed plein air artists have been invited to paint in the Smokies from Sept. 26-30, capturing the beauty and magic of Great Smoky Mountains National Park. Throughout the week, the 20 invited artists will paint outdoors in various areas of the national park, including Elkmont and Cades Cove. Their work will be sold at a ticketed gala event on Oct. 1 and at a public sale on Oct. 2.
These 20 invited artists also will be participating in the Quick Draw. Their work will be judged in a separate category from those who are painting for only the Quick Draw event. The prizes for the invited artists are: First Place – $600, Second Place – $300, and Third Place – $100.
The sales of both the invited artists' work and the Quick Draw artists' work will benefit Great Smoky Mountains National Park (GSMNP).
Tips for Quick Draw Artists
The invited artists for Plein Air in the Smokies offer advice for artists who will be participating in the Quick Draw.
Bill Farnsworth
Venice, Florida
billfarnsworth.com
My advice for artists wanting to paint in the Quick Draw would be not to rush and to scout out your motif' before the bell rings.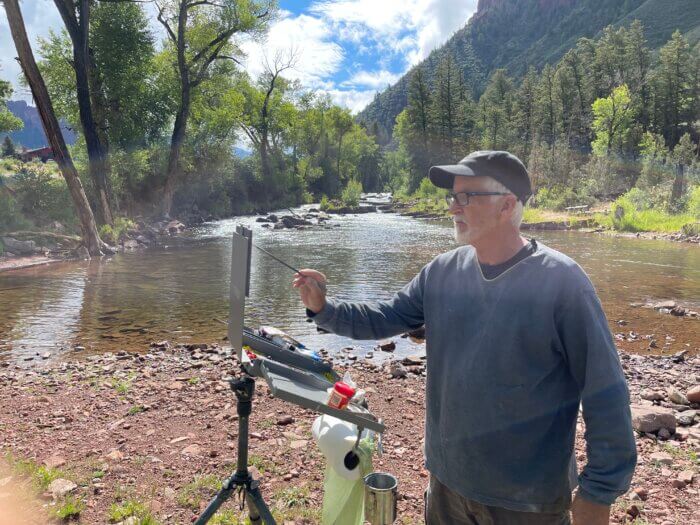 ---
Christine Lashley
Reston, Virginia
christinelashley.com
On location it's easy to be overwhelmed with stuffing many "things" and details in your painting. Instead, find an interesting pattern of light and dark. Lock this in as quickly as you can and refine the shapes to be interesting and varied. For this stage it's best to use one color so you can see the design better. (I use Transparent Oxide Red.) Know where your darkest dark will be. Then have fun and pile on the paint — your good design will support you!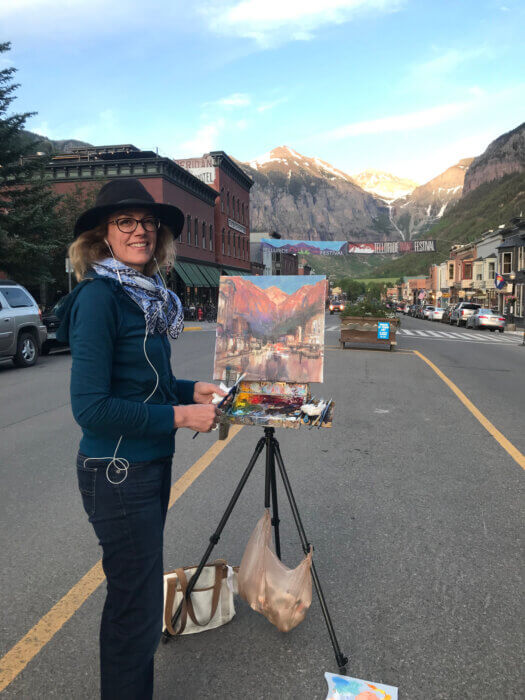 ---
Jim Carson
Saluda, North Carolina
jimcarson.net
My tips are to get out and practice painting BEFORE the Quick Paint. Just knowing how to set up your easel can be difficult, where to put your brushes, your paints, what about the sun, etc.,etc. Painting itself is enough of a challenge. We don't need to add to it. I am really looking forward to the event.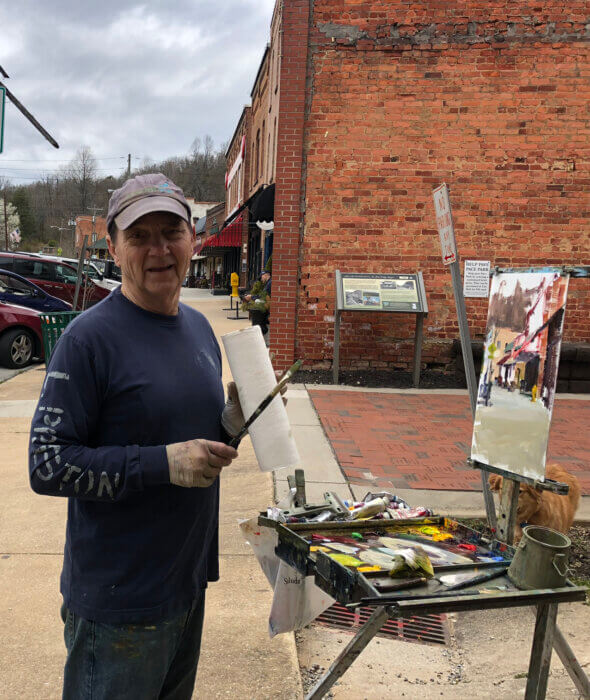 ---
Brienne Brown
Julian, Pennsylvania
briennembrown.com
If you are new to plein air painting and want to participate in the Quick Draw, I have a few tips that might be useful.
Make sure you minimize your materials, so you aren't trying to bring everything from your studio. For example, just bring your favorite brushes, a few tubes of paints (the ones you use the most), and one or two panels/paper. Keep it simple. If you aren't as comfortable with your set-up, make sure you practice setting it up and taking it down. This can help build your confidence.
Don't forget your sketchbook! I find sketchbooks always useful, but especially for a quick draw. You can't start drawing on your paper/panel, but you can sketch out your idea before the buzzer starts. Get your value study and composition ideas started.
I set a timer on my phone to go off 30 minutes before the time is up. This helps me pace myself. When my timer goes off, then I know I have 30 minutes to finish. This helps me to decide on the most important areas of the painting to concentrate on.
My last advice is to relax and have fun! I know it is a "competition" and so there is pressure. But, just have fun with the painting. If the painting really doesn't turn out, you don't have to show it. But, if you relax and don't focus too much on the product, you are more likely to get a painting you are happy with. In my experience, these quick draws are fun and everyone is supportive of each other. Happy Painting!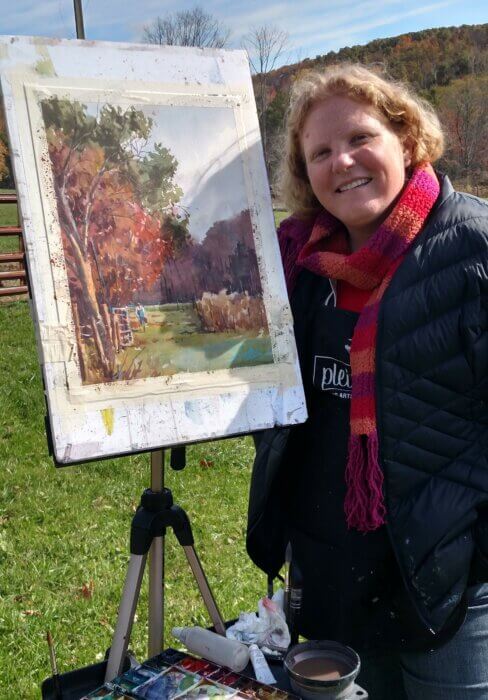 ---
Jake Gaedtke
Bozeman, Montana
landscape-art.com
Paint what excites you the most. Paint what inspires you. Don't paint something you think might sell or what others might like. Paint what you like and what appeals to you. Keep it simple. Don't make the painting too complicated. Simple shapes and simple design. Relax, take a deep breath and have fun.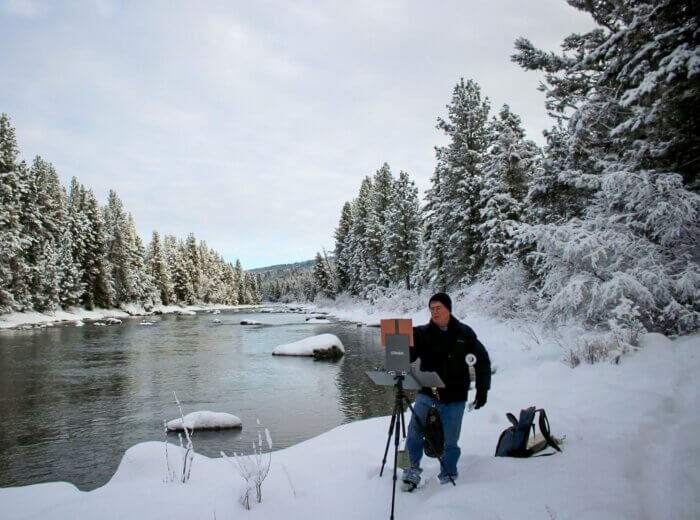 ---
Dan Mondloch
St. Cloud, Minnesota
danmondloch.com
Simplifying the endless information in a scene is especially important in a timed event like the quick paint. One thing that I've found helpful is to focus on a subject that is a little farther away, where fewer details and things are noticeable, and drawing perspective can be a tad bit easier. Cars, buildings, and people can be rewarding and also tricky, so I advise shying away from painting a "new" subject and instead pick something you are already comfortable painting and have experience with.
---
Plein Air in the Smokies is presented by