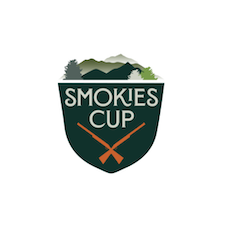 by Julie Dodd
Friends of the Smokies proudly presents the Smokies Cup, which combines a premier outdoor lifestyle event and a sporting clays tournament. Hosted at the Biltmore Sporting Clays Club in Asheville, N.C., Oct. 12-13, 2023, the event is a fundraiser for Great Smoky Mountains National Park. The event is presented by the Biltmore and Tim and Marilyn Wright.
"The Smokies Cup fundraiser was born out of my deep love for the sport of sporting clays. Recognizing that most sporting clays enthusiasts share a passion for conservation, preservation, and the natural world, we knew this event would resonate," Tim Wright said.
Throughout its five-year history, the Smokies Cup has raised more than $325,000 for the park.
"When Marilyn joined the Friends of the Smokies board of directors, our shared commitment became focused on revitalizing the North Carolina side of the park, as well as raising additional funds to ensure the ongoing preservation and protection of the Great Smoky Mountains National Park," Wright said.
The Smokies Cup is an opportunity to enjoy this private club, exclusive to club members and guests of Biltmore's hotel properties. The Biltmore Sporting Clays Club is inspired by the storied Biltmore tradition of relishing outdoor sporting pursuits amidst the majestic views. The sporting clays course sprawls along gently sloping gravel lanes through a forest of mixed hardwoods and pines.

"In just five short years, the shoot has evolved into the premier sporting clays classic in the area. We take immense pleasure in raising funds for the preservation and protection of the national park, all while enjoying a one-of-a-kind event with individuals who take pride in support this vital effort," Wright said.
Learn more about the Smokies Cup and register for the event.
Teams of four participants will compete in a half-day sporting clays tournament with 12 stations. Team spaces still are available for Thursday. All Friday slots are sold out. You can register online.
Smokies Cup teams will enjoy meals, music and will receive performance shirts and swag bags. Individual and team awards will be presented.
Sporting dogs expo by Wildrose International
The Smokies Cup also will feature a sporting dogs expo by Wildrose International, the oldest, largest and most diverse producer and trainer of British and Irish Labradors in American. Participants of the Smokies Cup will enjoy an entertaining and informative demonstration of these highly trained sporting dogs as well as having the opportunity to interact with the dogs and their trainers.