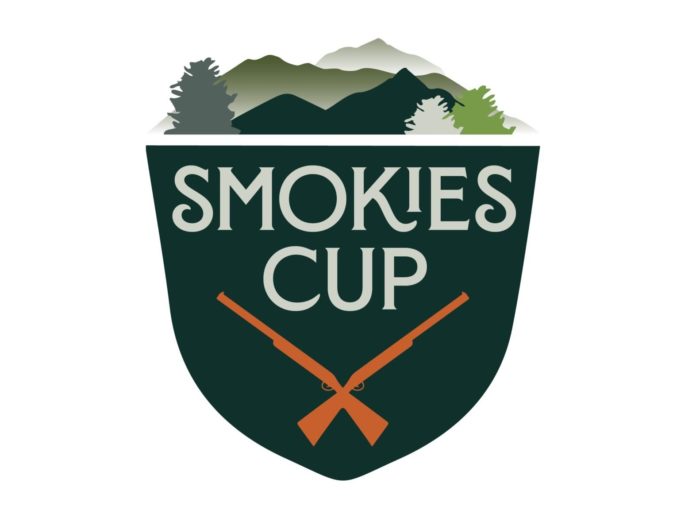 SMOKIES CUP
ASHEVILLE, NORTH CAROLINA
NOTE: ALL FRIDAY SLOTS ARE SOLD OUT!!
October 12-13, 2023
Friends of the Smokies annual outdoor lifestyle event and sporting clays tournament benefitting Great Smoky Mountains National Park
Friends of the Smokies proudly presents the Annual Smokies Cup, a premier outdoor lifestyle event and friendly sporting clays tournament hosted at the exquisite Biltmore Sporting Clays Club, nestled within the picturesque surroundings of Asheville, North Carolina. As a cherished and eagerly anticipated fundraiser, the Annual Smokies Cup has not only become a celebrated tradition but also an incredibly impactful one. Throughout its history, this event has raised over $325,000 to benefit the Great Smoky Mountains National Park, an iconic and beloved destination renowned as the most-visited national park in the United States.
Smokies Cup Teams for Four (4) Participants includes:
Half-day 12-station sporting clays tournament
Wild Rose Sporting Dog Expo
Meals & music
Outdoor lifestyle vendors
Performance shirts & swag bags
If you are a sponsor, register your team HERE.
Smokies Cup Sporting Clays Sponsors: Supporting Great Smoky Mountains National Park:
Sponsorship goes beyond a financial contribution; it signifies your active commitment to safeguard the Great Smoky Mountains National Park, a treasured natural gem cherished by millions. In return for your generous support, we are delighted to offer a range of exclusive benefits designed to express our gratitude and to make your experience even more rewarding. Among these benefits is an invitation to our VIP oyster roast, a delightful culinary gathering of generous 'Friends' who love and support our beloved national park. Learn more
---
Smokies Cup Wildrose International Sporting Dog Expo
Once again, the Smokies Cup will feature a sporting dog expo by Wildrose International, the oldest, largest and most diversified producer and trainer of British and Irish Labradors in North America.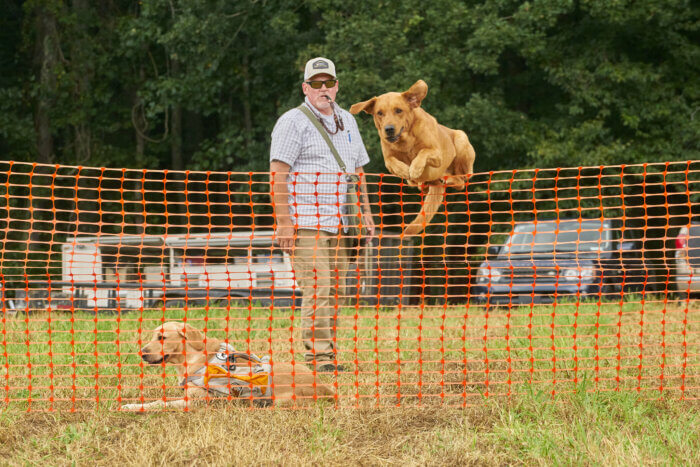 Participants of the Smokies Cup will enjoy an entertaining, informative demonstration of these highly trained sporting dogs as well as personal interactions with the Labradors, the trainers. You'll get a first-hand look at why Wildrose sporting dogs are regarded as the finest, most versatile sporting dogs in the world.
Over the decades Wildrose has produced the classic "Gentleman's Gundog" from 100% imported genetics, which have superb temperament and natural game-finding abilities. Our dogs are as compatible in the home as they are dynamic in the field or marsh.
The Wildrose Adventure Dog is prepared to go anywhere, the perfect complement to a family's outdoor lifestyle from canoeing, fishing, and hiking trails to leisurely afternoons by the lake. Learn More
About the Biltmore Sporting Clays Club
Address: 1 Jones Farm Rd, Asheville, NC
The Smokies Cup is an opportunity to enjoy this private club, exclusive to club members and guests of Biltmore's hotel properties. It inspired by the storied Biltmore tradition of relishing outdoor sporting pursuits amidst idyllic landscapes. The sporting clays course sprawls along gently sloping gravel lanes through a forest of mixed hardwoods and pines.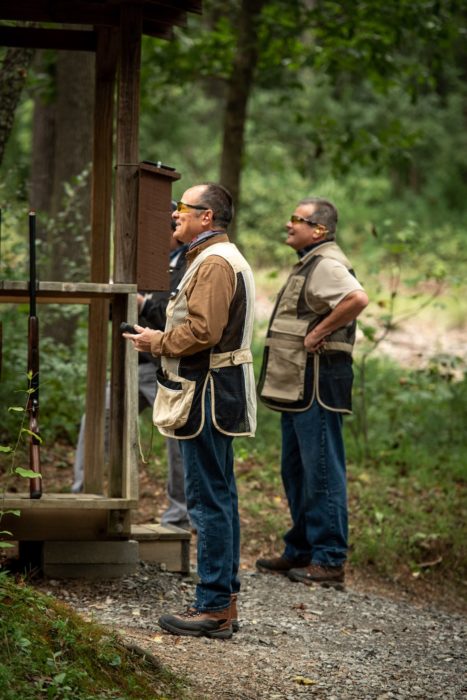 The Biltmore Sporting Clays Club is located across the river from the Biltmore mansion, the largest privately owned house in the United States.
The estate was built by George Washington Vanderbilt II between 1889 and 1895. In keeping with the traditions of the Victorian-era sporting elite, he took great pleasure in spending days outdoors with his companions. The mountains and valleys of North Carolina provided abundant expanses of land and water, creating exceptional sporting opportunities.
During the late 1800s, families of prominence established their own secluded "great camp" or lodge. This provided them with an idyllic retreat for partaking in outdoor pursuits. Once the construction of Biltmore House was finalized, George Vanderbilt turned his attention towards crafting a comparable wilderness retreat. His goal was to offer his family and acquaintances the opportunity to relish the captivating and remote wilderness that enveloped his sprawling 125,000-acre estate nestled in Western North Carolina.
In the 1880s, during the height of the Gilded Age, George Washington Vanderbilt II, accompanied by his mother, Maria Louisa Kissam Vanderbilt, began frequenting the Asheville region. The captivating scenery and agreeable climate left an indelible impression, prompting George to embark on the construction of a summer retreat, affectionately referred to as his "little mountain escape." His elder siblings had already erected luxurious summer residences in esteemed locales like Newport, Rhode Island; Long Island's Gold Coast; and Hyde Park, New York.
On Christmas Eve of 1895, George Vanderbilt unveiled his splendid estate to family and friends hailing from various corners of the nation. These guests were invited to revel in leisure and countryside pursuits on the estate. Vanderbilt's vision was to emulate the functional estates of Europe, tasking Richard Morris Hunt and Frederick Law Olmsted with designing a village adorned with architecturally harmonious structures and scenic landscaping. His intention was not solely indulgence; he aimed to create a source of income through rental cottages while also establishing a platform to advance philanthropic initiatives.
The estate is still held by the descendants of George Vanderbilt.
---
---
---