Home | Hike Details & FAQs | Sponsors  |  Photos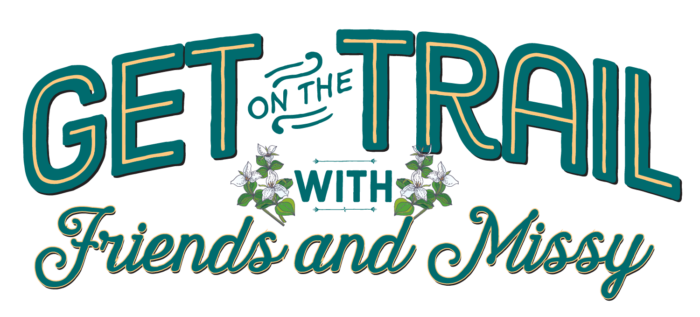 Now in its 25th year, Get on the Trail with Friends & Missy is one of the longest running fundraisers for Friends of the Smokies. Since 1998, U.S. Olympian Missy Kane has led hikers of all ages in our beautiful park and raised over $245,000 through the generous support of participants and sponsors.
Every Wednesday in April and October, Missy & Friends hit the trail to exercise, enjoy the park and learn about the history, wildlife and nature found right in our backyard.
*If you are interested in participating, please be sure to read all the information, including details regarding GSMNP Parking Tags.
All Fall Hikes are SOLD OUT! Thank you to everyone who signed up!
If you have any questions, please contact Krista@FriendsoftheSmokies.org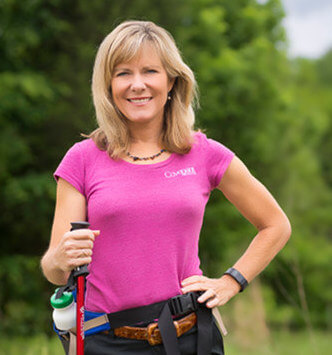 ---
2023 Fall Hike List:
October 4: Old Sugarlands

3.5 miles / Easy

October 11: Hemphill Bald from Purchase Knob

7 miles / Moderately Difficult

October 18: Turkeypen Ridge to Finley Cane

8.5 miles / Moderately Difficult

October 25: Charlies Bunion

8 miles / Difficult

All Fall hikes are SOLD OUT!!

---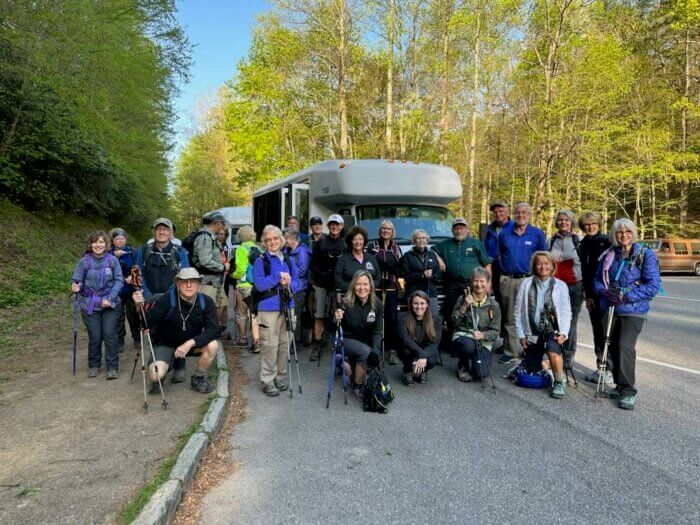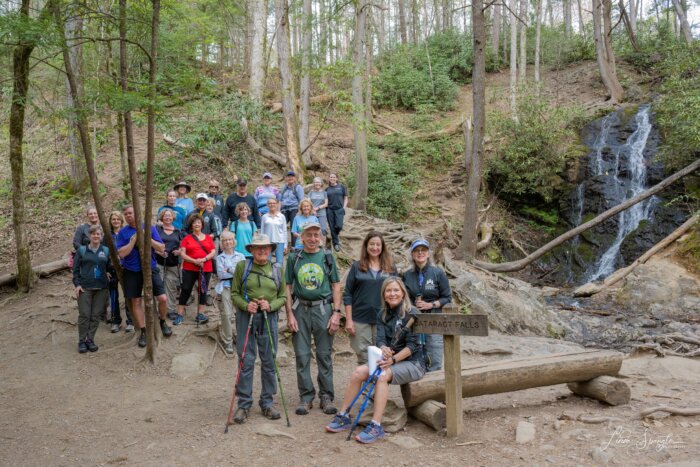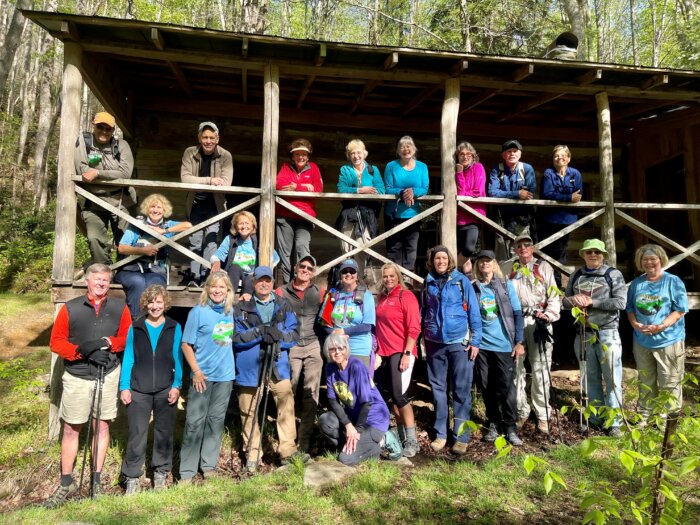 GSMNP Parking Tags
Great Smoky Mountains National Park's new 'Park it Forward' program requires visitors to buy and display a valid parking tag for any vehicle parking for more than 15 minutes beginning March 1, 2023.
Participants of 'Get on the Trail with Friends and Missy' are responsible for obtaining a parking tag prior to attending a hike. Annual passes are available through Great Smoky Mountains Association at smokiesinformation.org, daily and weekly passes are available at recreation.gov.
You can learn more about Park it Forward HERE.
---
For more information, please contact Krista@FriendsoftheSmokies.Org.
---
---