by Julie Dodd
The first-ever "Plein Air in the Smokies" raised $270,000 for the Great Smoky Mountains National Park.
The event brought 20 nationally acclaimed artists to the park to paint "en plein air," which is painting landscapes outdoors. The artists painted in various locations in the park, including Elkmont and Cades Cove. (The group photograph at the top of the page was taken at the private art sale at the Clayton Center for the Arts on the Maryville College campus.)
The event included a "Quick Draw" competition in Maryville, Tenn., a ticketed private art sale and awards reception, and two public art sales. The event was held from Sept. 26 to Oct. 2, 2022.
Award winning artists
The winners of the painting competition categories were announced at the awards reception on Oct. 1, at the Clayton Center for the Arts.
Bill Farnsworth won Best of Show for his oil painting "Rock Mosaic."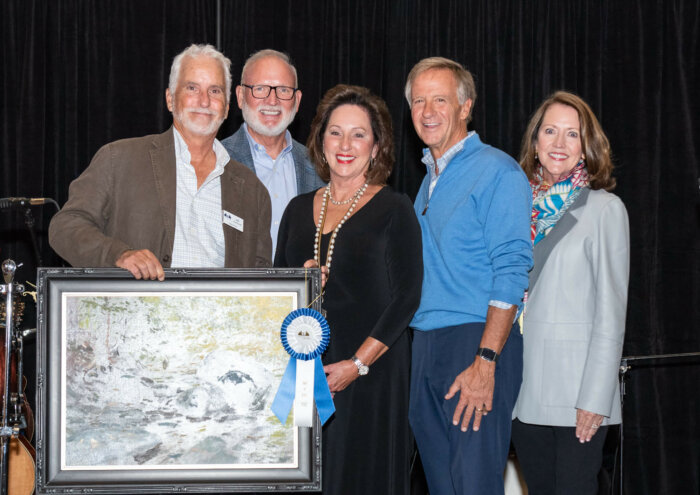 Charlie Hunter won the Best Body of Work category.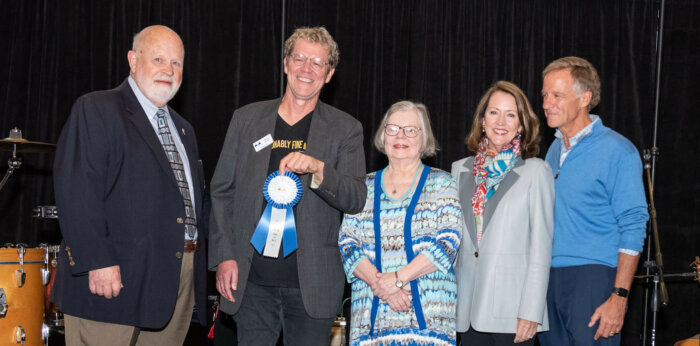 Christine Lashley won Best Water for her oil painting "Aqua Pool, Tremont."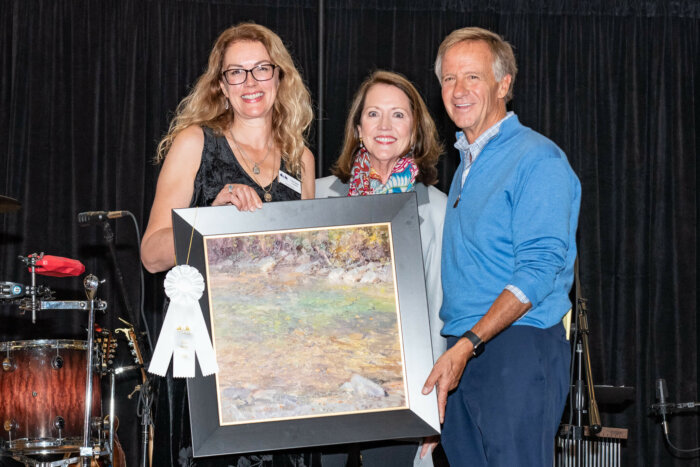 John Guernsey's oil painting "Blue House in the Woods" placed first for the Best Structure category.
Neal Hughes won Best Use of Light for his oil painting "Morning Light."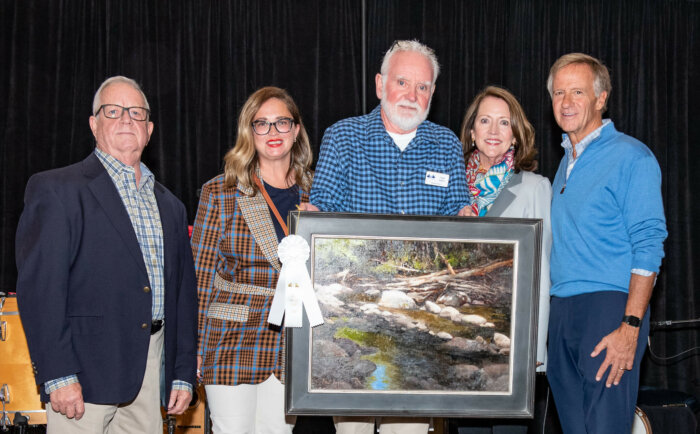 Carl Bretzke was awarded Best Landscape for his oil painting "Morning in the Smokies."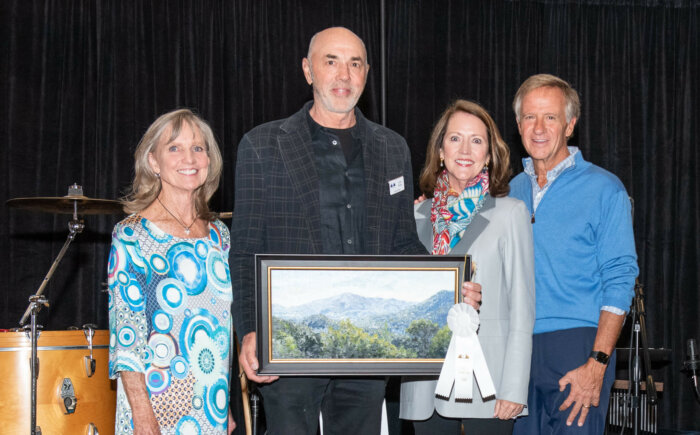 "We'd like to thank the exceptionally talented artists who not only made the inaugural Plein Air in the Smokies such a success but also set the stage for this to be an annual, best-in-class Plein Air event in the country's most biodiverse national park," said Lauren Gass, Friends of the Smokies Senior Special Projects Director.
"This was truly a partnership between the artists, the National Park Service, Friends of the Smokies and the surrounding community, which included art collectors, business sponsors, individual supporters, local artists, volunteers and Maryville College," Gass said.
Plans for Plein Air in the Smokies 2023
Plein Air in the Smokies will be an annual event and artists will be selected through a juried process in 2023.
Next year's event dates are Sept. 25 – Oct. 1, 2023. As event details are finalized for the 2023 event, Friends of the Smokies will post information online at PleinAirintheSmokies.org.
Highlights from Plein Air in the Smokies 2022
Check out previous blog posts to learn more about Plein Air in the Smokies 2022:
Artists Suzie Baker, Greg Barnes, Carl Bretzke, Brienne Brown and Krystal Brown
Artists Roger Dale Brown, Jim Carson, Bill Farnsworth, Trey Finney and Beverly Ford Evans
Artists Jake Gaedtke, John Guernsey, Neal Hughes, Charlie Hunter and Christine Lashley
Artists Dan Mondloch, Kathie Odom, Nancy Tankersley, George Van Hook and Dawn Whitelaw
Gala and private art sale at the Clayton Center for the Arts
Quick Draw competition in Maryville, Tennessee