by Julie Dodd
The Trails Forever crew, funded by Friends of the Smokies, is beginning restoration work on Abrams Falls Trail, a popular trail in the Smokies located off the Cades Cove Loop.
The one-year restoration project will begin on May 10.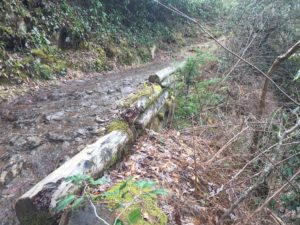 Due to the rehabilitation work on Abrams Falls Trail, a full closure of the trail is necessary for the safety of both the crew and visitors.
The Abrams Falls Trail and associated parking areas will be closed May 10 through November 10, 2021, excluding federal holidays, on Monday mornings at 7:00 a.m. through Thursday evenings at 5:30 p.m. weekly.
The trail will be fully open each week on Friday, Saturday and Sunday.
A six-person American Conservation Experience crew will assist the Trails Forever crew for 10 weeks, according to Josh Shapiro, Trails Forever Crew Supervisor.
Shapiro said a major challenge for the trail crew will be the transportation time required to get to the trailhead for each day's work.
"The crew and volunteers will need to access Abrams Falls Trail via the Cades Cove Loop," Shaprio said. "The Loop gets very congested with traffic and transportation times around the loop can be anywhere from 45 minutes to up to 2 hours or more."
Volunteering with Trails Forever crew
Last year COVID-19 prevented volunteers from being able to work with the Trails Forever crew on the Trillium Gap Trail restoration.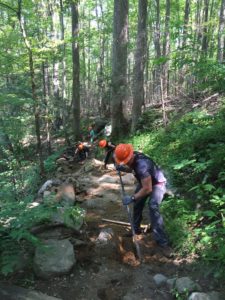 Volunteers can work with the Trails Forever crew this year.
Volunteer workdays for Trails Forever are from 9:00 a.m. to 3:00 p.m. every Tuesday, May 11, 2021 through September 14, 2021.
Volunteers are required to pre-register for workdays.
Trails and Facilities Volunteer Coordinator Adam Monroe explained that some changes have been made to work procedures for health safety.
Group size will be limited to 8 volunteers per workday.
Adherence to the latest CDC guidance will be followed.  The scope of work will be adjusted to allow for ample spacing between workers.
Masks wearing will be required if six feet of distancing is not possible.  Volunteers are encouraged to bring their own work gloves if possible.
You can read more about what is involved in being a trail work volunteer on FOTS website. To volunteer, contact Adam Monroe — adam_monroe@nps.gov or 828-497-1949.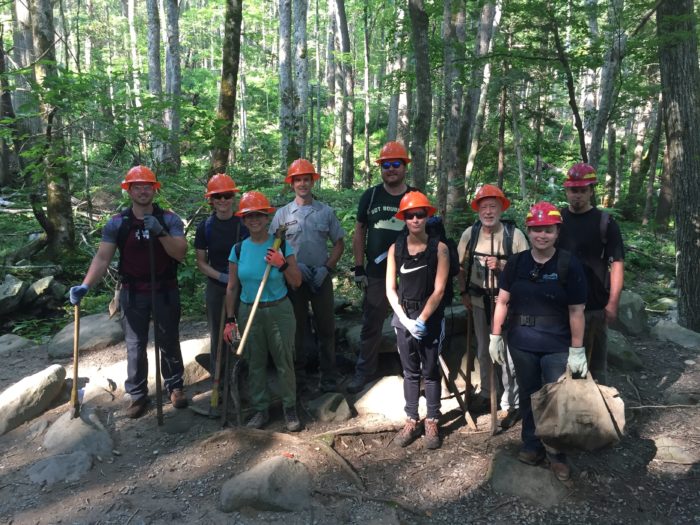 During 2021, the Trail Forever crew also will work across the park on trails such as the Noah Bud Ogle Nature Trail, Oconaluftee River Trail and Fighting Creek Nature Trail.
Trails Forever improves GSMNP trails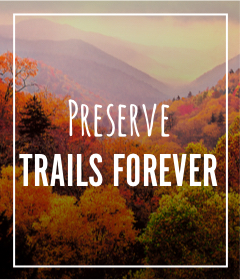 Friends of the Smokies established the Trails Forever endowment in 2012, thanks to a matching gift from the Aslan Foundation in Knoxville.
Today, the endowment has grown to more than $6 million and funds a full-time trail crew in Great Smoky Mountains National Park to reconstruct and rehabilitate some of the park's most impacted trails.
The Trails Forever crew has restored Forney Ridge Trail, Chimney Tops Trail, Alum Cave Trail, Rainbow Falls Trail, and Trillium Gap Trail.
Learn more about contributing to the Trails Forever endowment.