by Rob Howard
Hike Leader
Twenty-five hearty souls gathered in Elkmont on a cool (28 degrees) and cloudy morning, on March 14, for a 5.8-mile out-and-back hike up the Jakes Creek Trail to remote Campsite 27.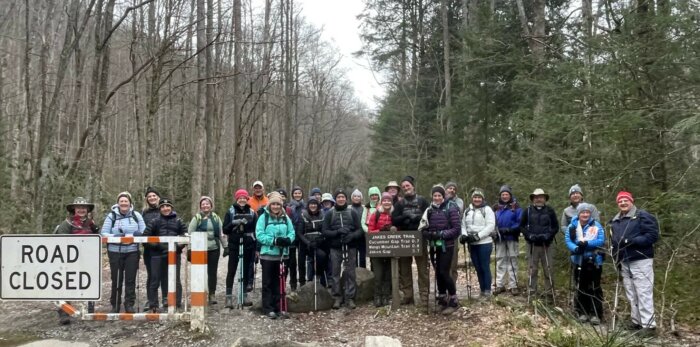 The trailhead is close by the dozen or more restored cottages known as Daisy Town, which was a summer playground for well-to-do Knoxvilleans.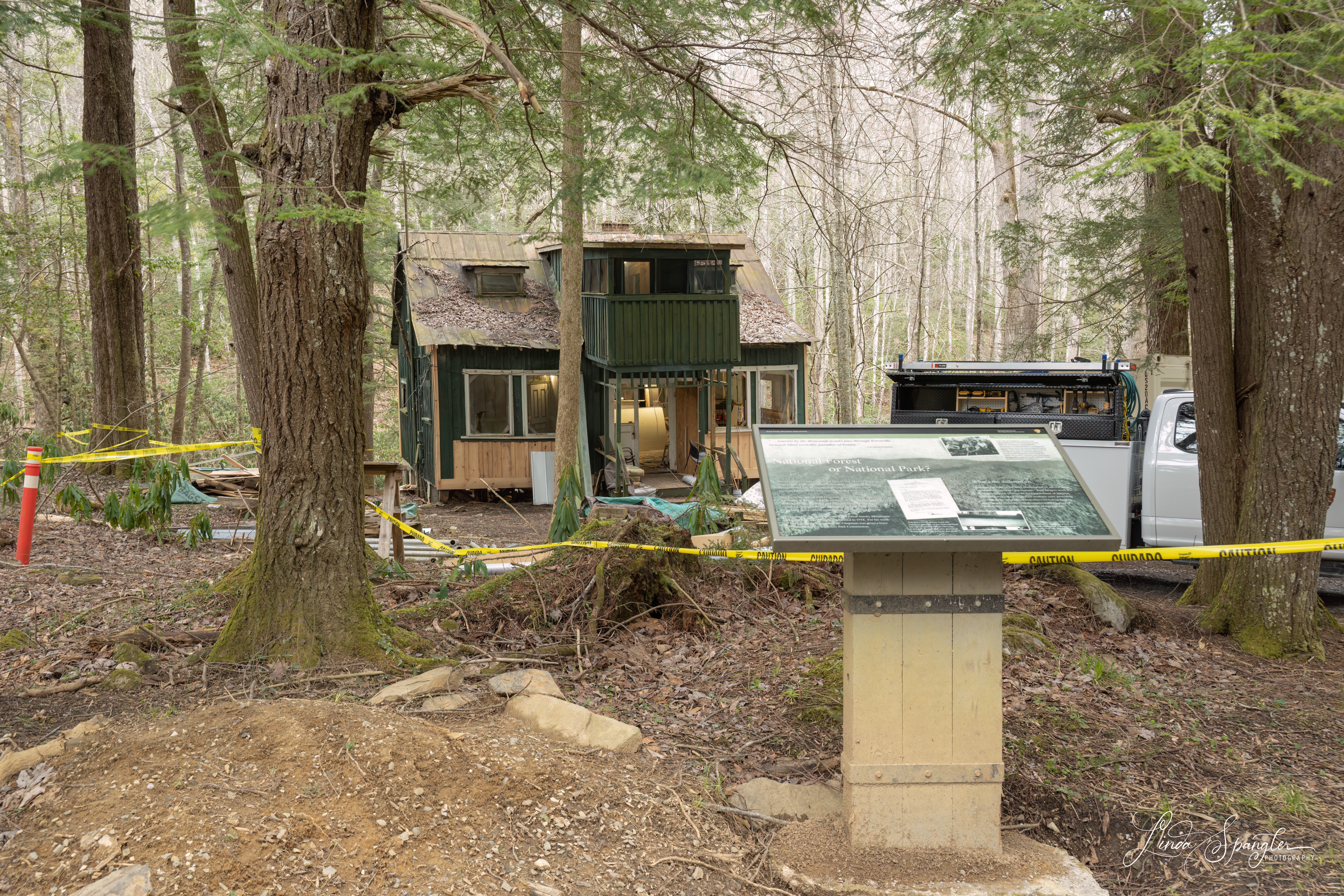 The steady uphill grade at the start helped warm the hikers, and a stream crossing a half-mile before the campsite provided the day's excitement. The rushing water was high, and the steppingstones were separated just far enough apart to challenge the shorter-legged contingent.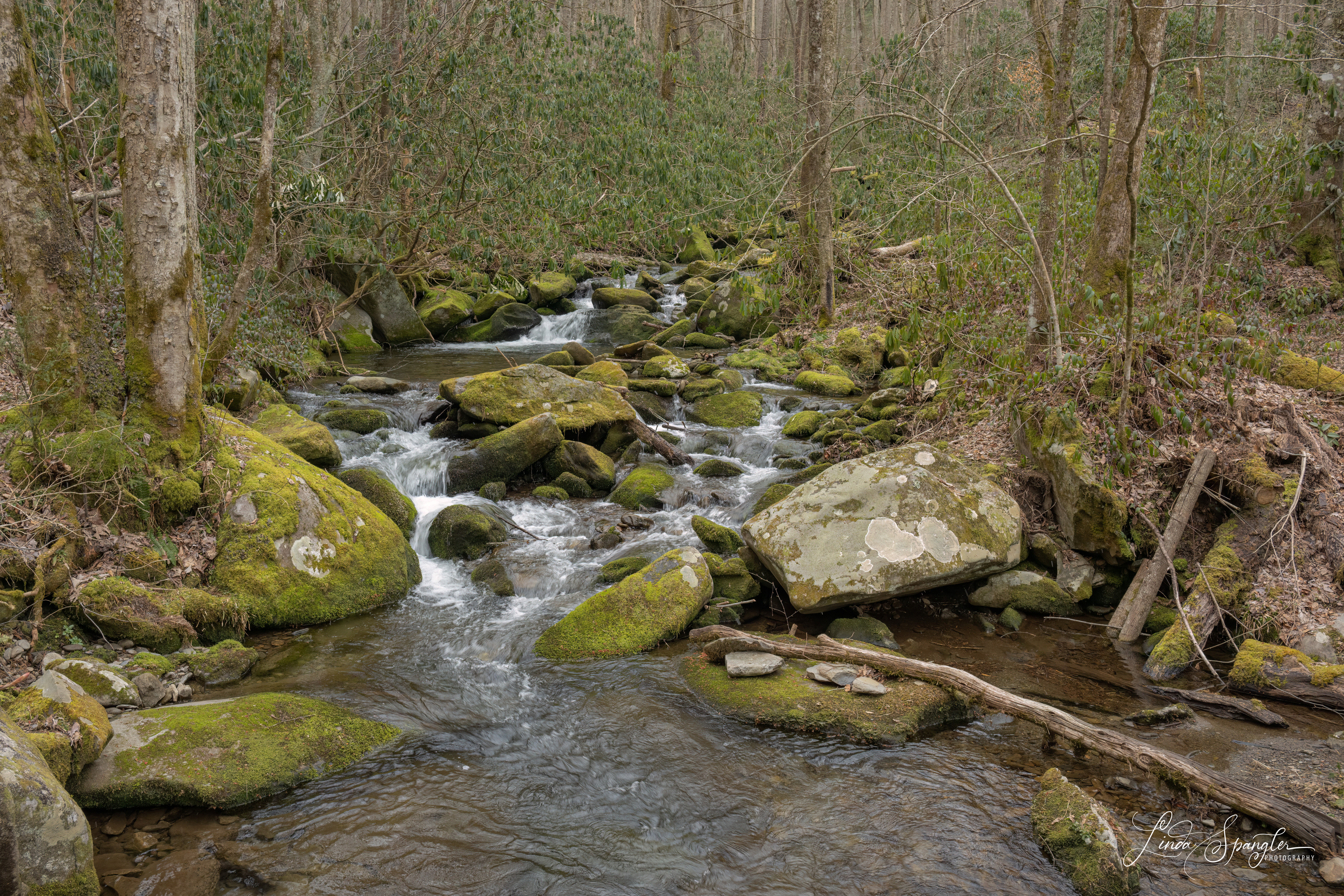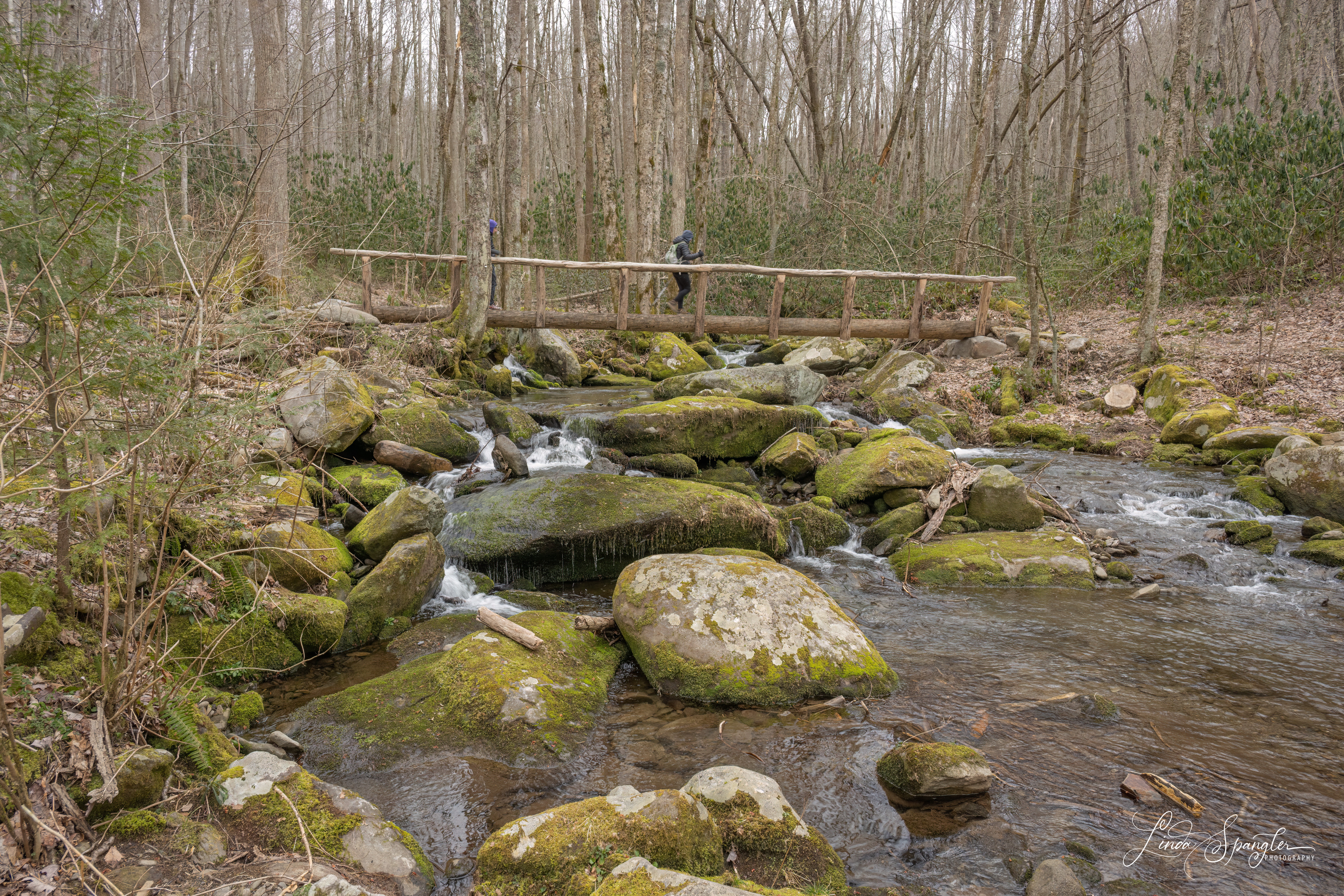 But the Friends fabled teamwork ensured that all made it across safely. A few of the luckier hikers got to soak their over-heated feet on the traverse.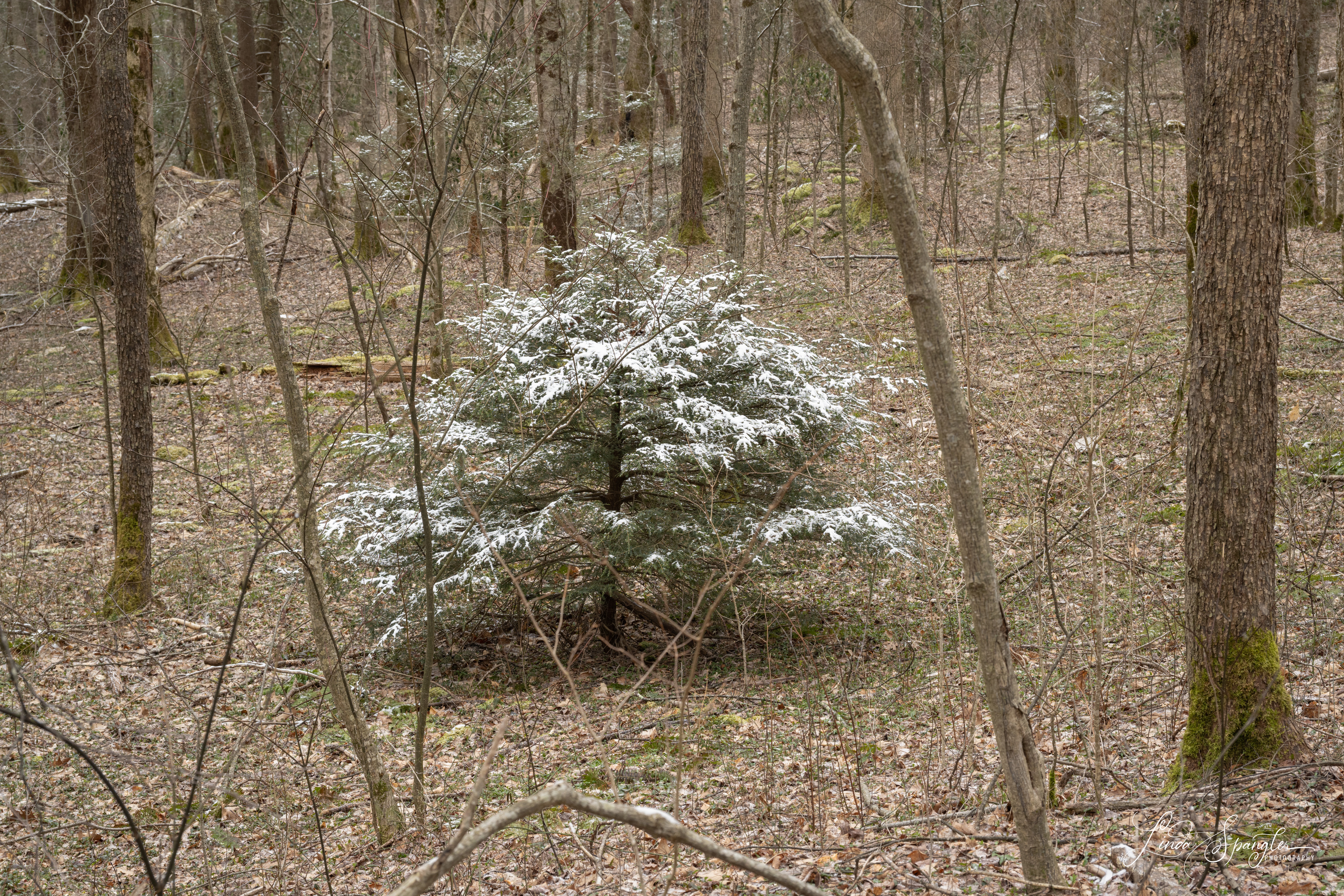 On the return walk back to the car park, several people made the short side trip across Jakes Creek to visit the Avent Cabin, which was the studio of noted artist Mayna Treanor Avent. The 100-year-old structure has been wonderfully restored, and the displays inside highlight Mayna's artistic career.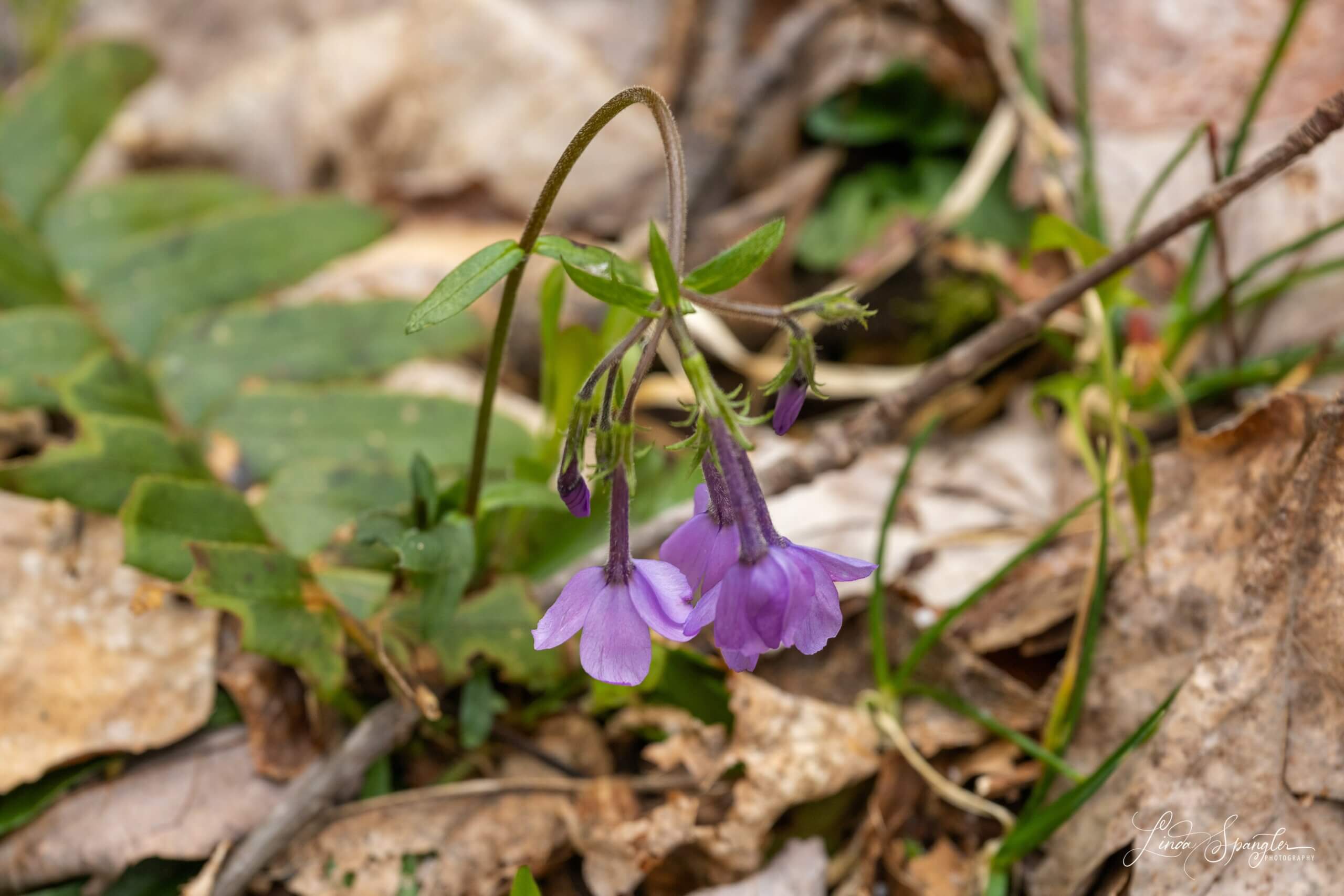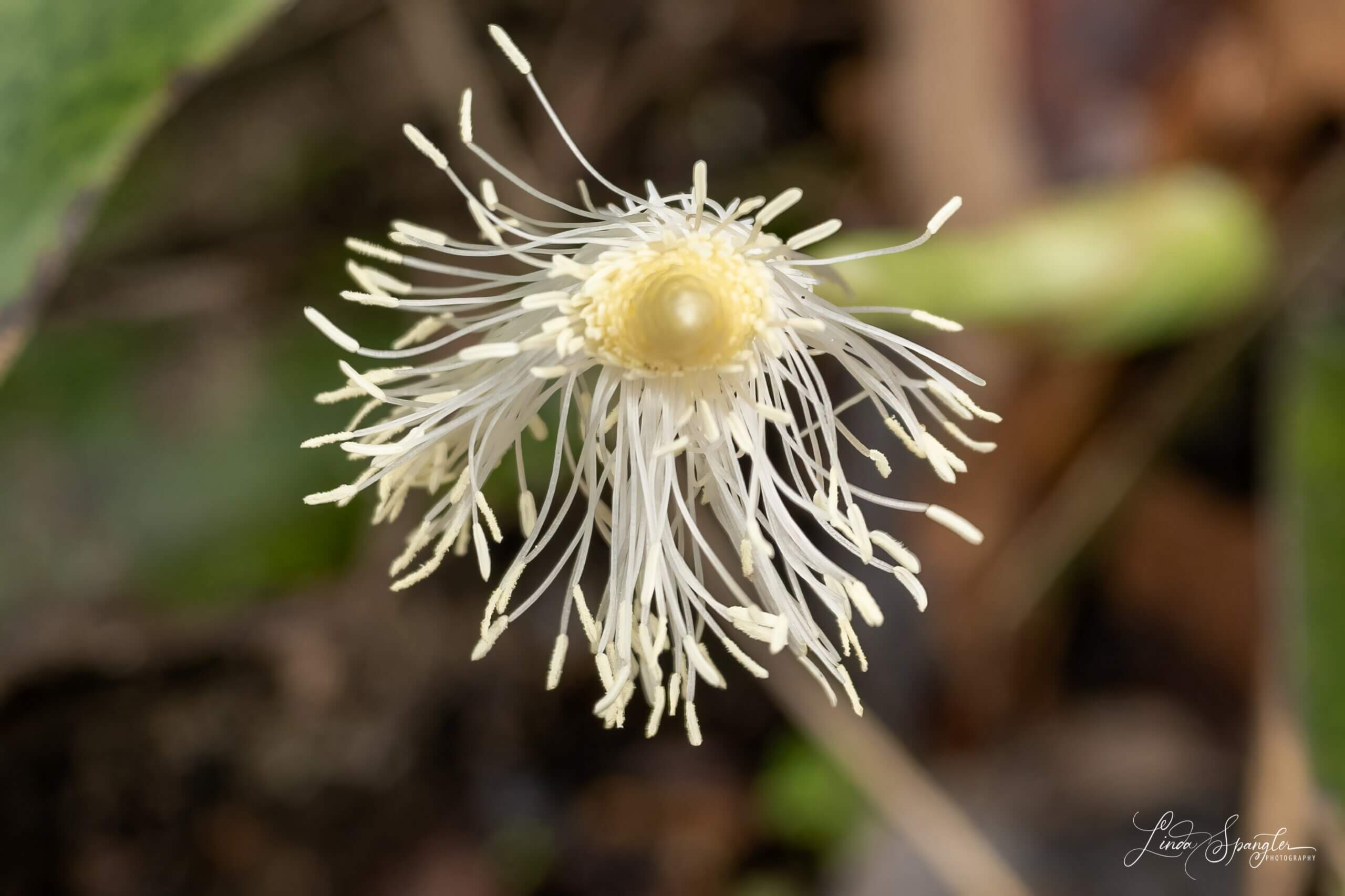 ---
Hike leader Rob Howard has been hiking the hills of western North Carolina since moving to the area in 2010. Job assignments some years ago in Norway and Scotland kindled his interest in mountain hiking, and he's taken advantage of the great opportunities in the GSMNP and the surrounding areas since settling here.
---
Register For Classic Hikes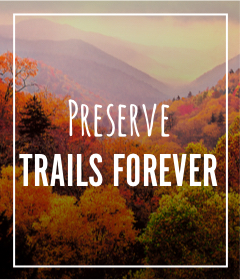 The Classic Hikes are the second Tuesday of the month, March through December, with hikes of different levels of difficulty. Each hike features special elements of the Smokies, from wildflowers to historic buildings to waterfalls to mountain views. A member of the Classic Hike Advisory Team leads the hike.
The next Classic Hike is the Smokemont Loop on April 11.
You must register prior to the hike.
Step 1: Review the Classic Hike of the Smokies Waiver here.
Step 2: Register for your hike(s) and submit payment.
After completing registration, you will receive an email the Friday before the hike with directions, and more information. All hikes begin at 9 a.m. The cost is $20 for members and $35 for non-members.
Many of this year's Classic Hikes are part of the 100 Favorite Trails Challenge. Charlies Bunion = #27, Chimney Tops = #22, Deep Creek Waterfalls Loop = #18, Hemphill Bald from Polls Gap = #37, and Smokemont Loop = #28.
Trails Forever Improves GSMNP Trails
Proceeds from the Classic Hike series benefit Trails Forever. The Trails Forever Crew has restored Alum Cave Trail, Rainbow Falls Trail, Trillium Gap Trail, Abrams Falls Trail, Chimney Tops Trail and Forney Ridge Trail. Ramsey Cascades Trail is the crew's current project.
Special Thanks To Our 2023 'Classic Hikes Of The Smokies' Sponsors: