by Beth Ransom
Hike Leader
The Friends of the Smokies September Classic Hike was held in the Twentymile Ranger District of the Park. We had seventeen hikers set out on the Twentymile Loop Trail, and we finished on the Twentymile Trail. The hint of Fall was in the air with a beautiful blue sky and bright sunshine.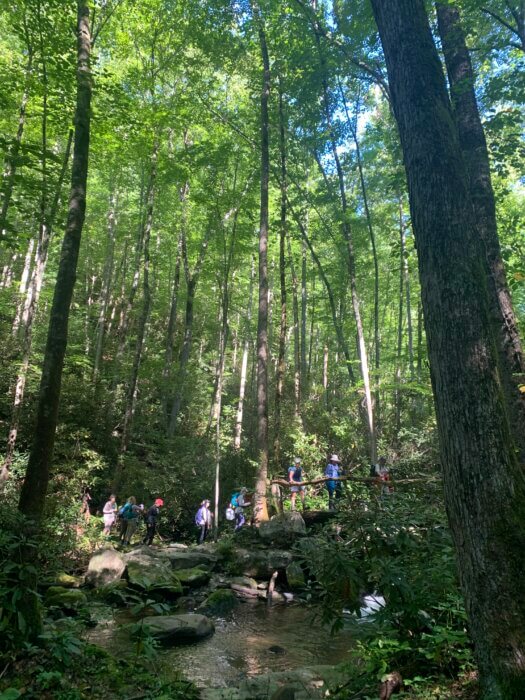 The two trails combined for a total of approximately 7.9 miles, plus a 1.0-mile section of Wolf Ridge Trail completed the loop.
The area is very shaded so there were few wildflowers to see. We did have the seasonal yellow jackets to outrun and a lovely opportunity to photograph a very patient and cooperative copperhead snake.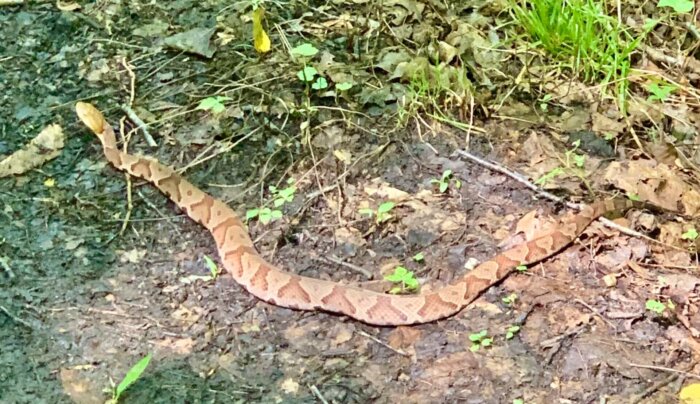 There was evidence of recent trail maintenance by the Park Service crews, which was greatly appreciated.
We hiked at a very leisurely pace with some hikers choosing to check out the Cascades just before the end of the hike.
Danny Bernstein, a member of FOTS Hike Advisory Team, completed the "100 Favorite Hikes Challenge" by hiking the Twentymile Loop Trail (Hike #4 of the Challenge).
Danny had baked chocolate chip cookies for all of us, which we enjoyed upon returning to our cars.
---
Beth Ransom is an accomplished Southern Appalachian and global hiker. She completed the Smokies 900 Mile Challenge, the South Beyond 6,000 Challenge, the Pisgah 400 Challenge, and several Caminos. She shares her hiking experience with others as a volunteer leader for Carolina Mountain Club and Friends of the Smokies.
Register for Classic Hikes
Classic Hikes of the Smokies are the second Tuesday of the month, from March through December.
The cost is $20 per hike for current members of Friends of the Smokies, and $35 for new and renewing members of Friends of the Smokies (includes one-year membership and hike registration).
The next hike is on Oct. 11 hike to the Walker Sisters Home. You must register prior to the hike.
Many of this year's Classic Hikes are part of the 100 Favorite Trails Challenge. Hempbill Bald = #37, Twentymile Loop = #4, Lakeshore Loop = #5, Silers Bald to Clingmans Dome = #21, Chimney Tops = #22, Walker Sisters Cabin = #24, Porters Creek Trail = #25.
Trails Forever improves GSMNP trails
Proceeds from the Classic Hike series benefit Trails Forever.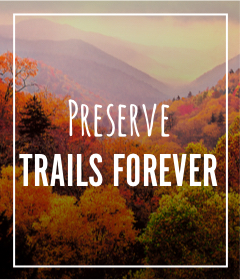 Thanks to our sponsors