by Julie Dodd
Friends of the Smokies starts Classic Hikes of the Smokies for 2021 with a hike of Mingus Creek Trail on March 9.
The Classic Hikes are the second Tuesday of the month, from March through December.
Danny Bernstein, the founder of the Classic Hike series, will lead the Mingus Creek Trail hike. The hike features two historic cemeteries and early spring wildflowers.
Hikes for 2021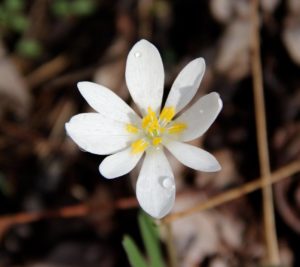 March 9 – Mingus Creek
4 miles | Easy
Wildflowers, Historic Mill and Cemetery
April 13 – Porters Creek
7.4 miles | Moderate
Wildflowers, Cascades
May 11 – Baxter Creek to Mt. Sterling
12.2 miles | Difficult
Wildflowers, Trail Restoration
June 8 – Smokemont Loop
6 miles | Moderate
Forest Walk
July 13 – Flat Creek
5.2 miles | Easy
High Elevation Creek, Mountain Views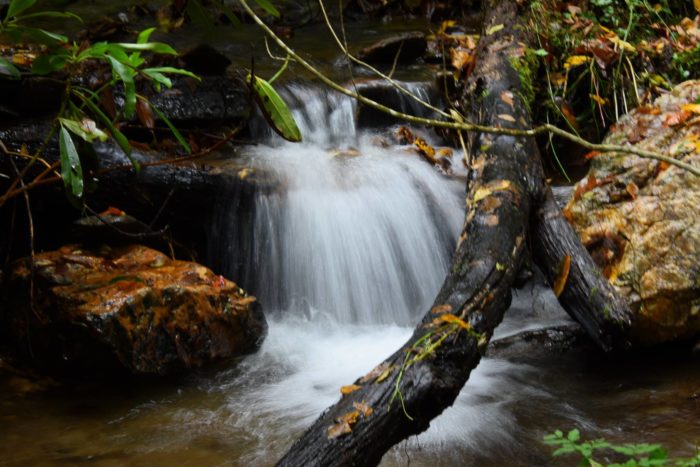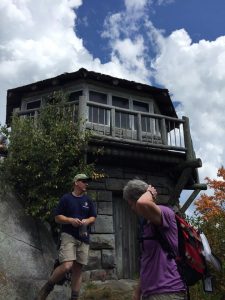 August 10 – Lost Cove Loop
11.8 miles | Difficult
Fontana Lake, Appalachian Trail
September 14 – Mt. Cammerer
12 miles | Difficult
Fire Tower, Appalachian Trail
October 12 – Noland Creek
8.2 miles | Moderate
Forest Walk, North Shore History
November 9 – Boogerman Loop
7.4 miles | Difficult
Cataloochee Valley History, Old Growth Poplars, Elk
December 14 – Old Sugarlands Trail
7 miles | Moderate
Forest Walk, Holiday Celebration
Registration process
Registration for one hike is $35 for new members, which includes a one-year FOTS membership and one hike, or $20 for current members.
Those interested in registering for the whole series will can do so at the rate of $180 (one hike free).
You must register for the hike prior to the day of the hike.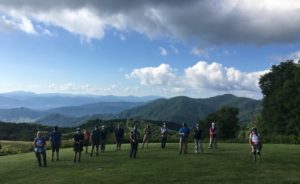 Precautions due to COVID-19
Due to COVID-19, Friends of the Smokies will take additional precautions with our Classic Hikes of the Smokies:
If you are experiencing symptoms of COVID-19, please do not attend the hike.
If you have been in contact with someone who recently tested positive for COVID-19, please do not attend the hike.
We encourage you to bring a mask!
Plan to maintain a safe distance from other hikers on the trail, including gatherings for introductions, and snack and lunch breaks.
The number of hikers is limited.
If you have any questions, please do not hesitate to reach out by emailing marielle@friendsofthesmokies.org
TRAILS FOREVER IMPROVES GSMNP TRAILS
Proceeds from the Classic Hike series benefit Trails Forever.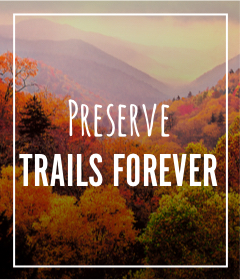 Friends of the Smokies established the Trails Forever endowment in 2012, thanks to a matching gift from the Aslan Foundation in Knoxville.
Today, the endowment has grown to more than $6 million and funds a full-time trail crew in Great Smoky Mountains National Park to reconstruct and rehabilitate some of the park's most impacted trails.
The FOTS Trails Forever crew restored Forney Ridge Trail, Chimney Tops Trail, Alum Cave Trail, Rainbow Falls Trail and last year completed Trillium Gap Trail.
This year, Trails Forever is restoring the Abrams Creek Trail.
Learn more about contributing to the Trails Forever endowment.
Sponsored by: