by Dolly McLean
Hike Leader
The November hike was at the "Road to Nowhere" – the Lakeshore Loop Trail.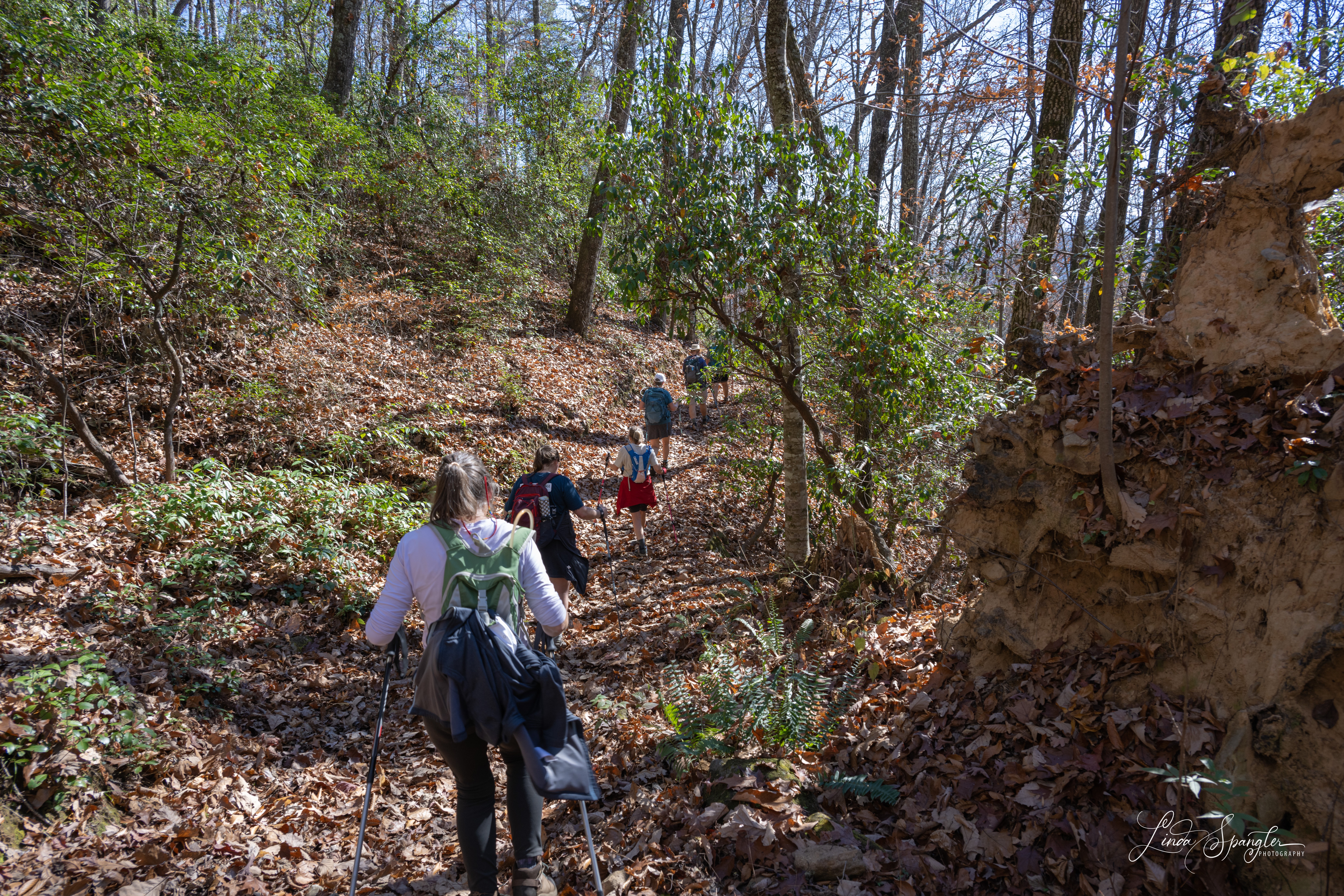 We started by going through the tunnel (see the photo at top of blog) and hiking about 9.5 miles. There were 14 folks on the hike, with Danny Bernstein being our historian for the day.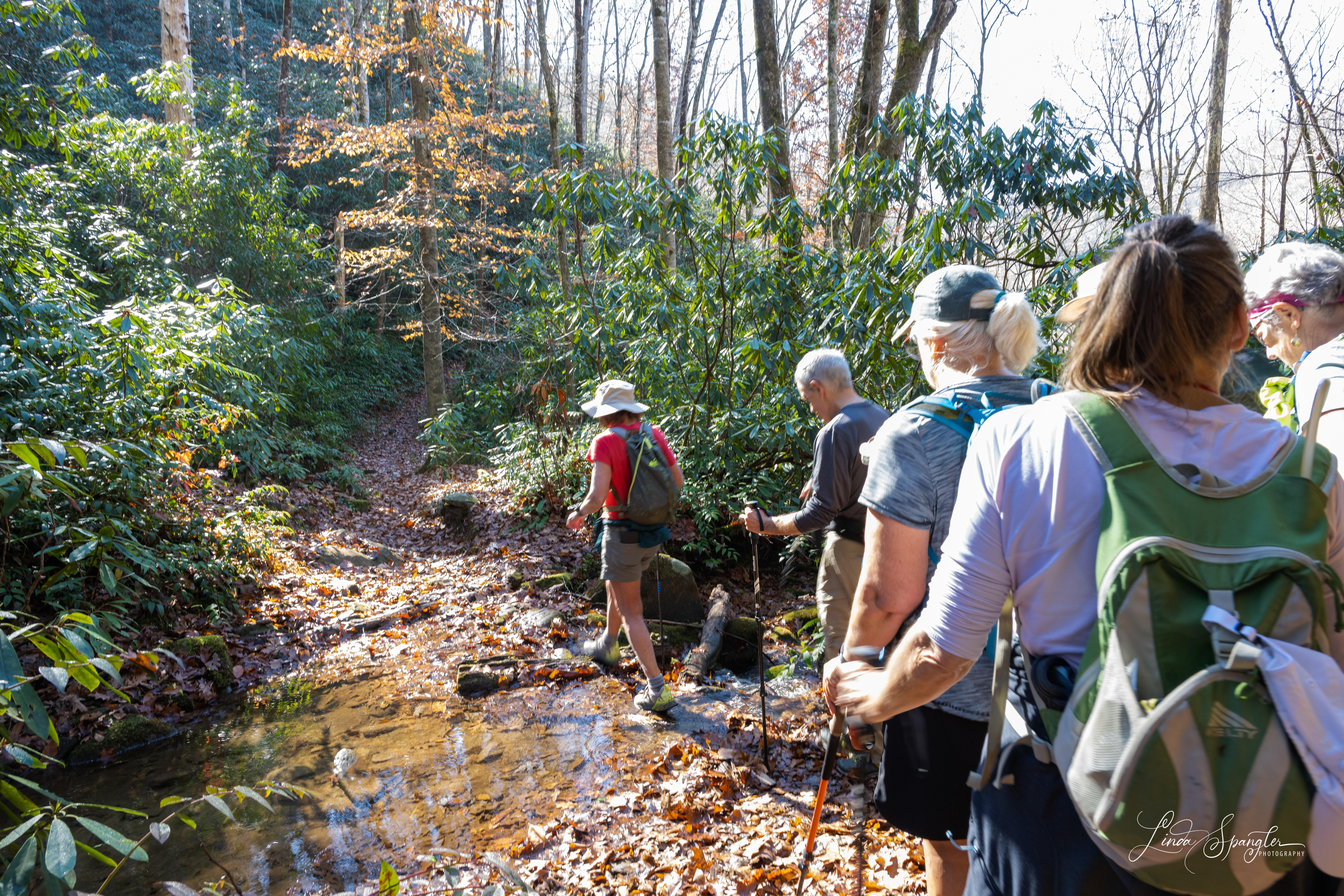 At several places Danny gave history on the area about how the Great Smoky Mountains National Park got the land from TVA and where the money is that the government gave to Swain County.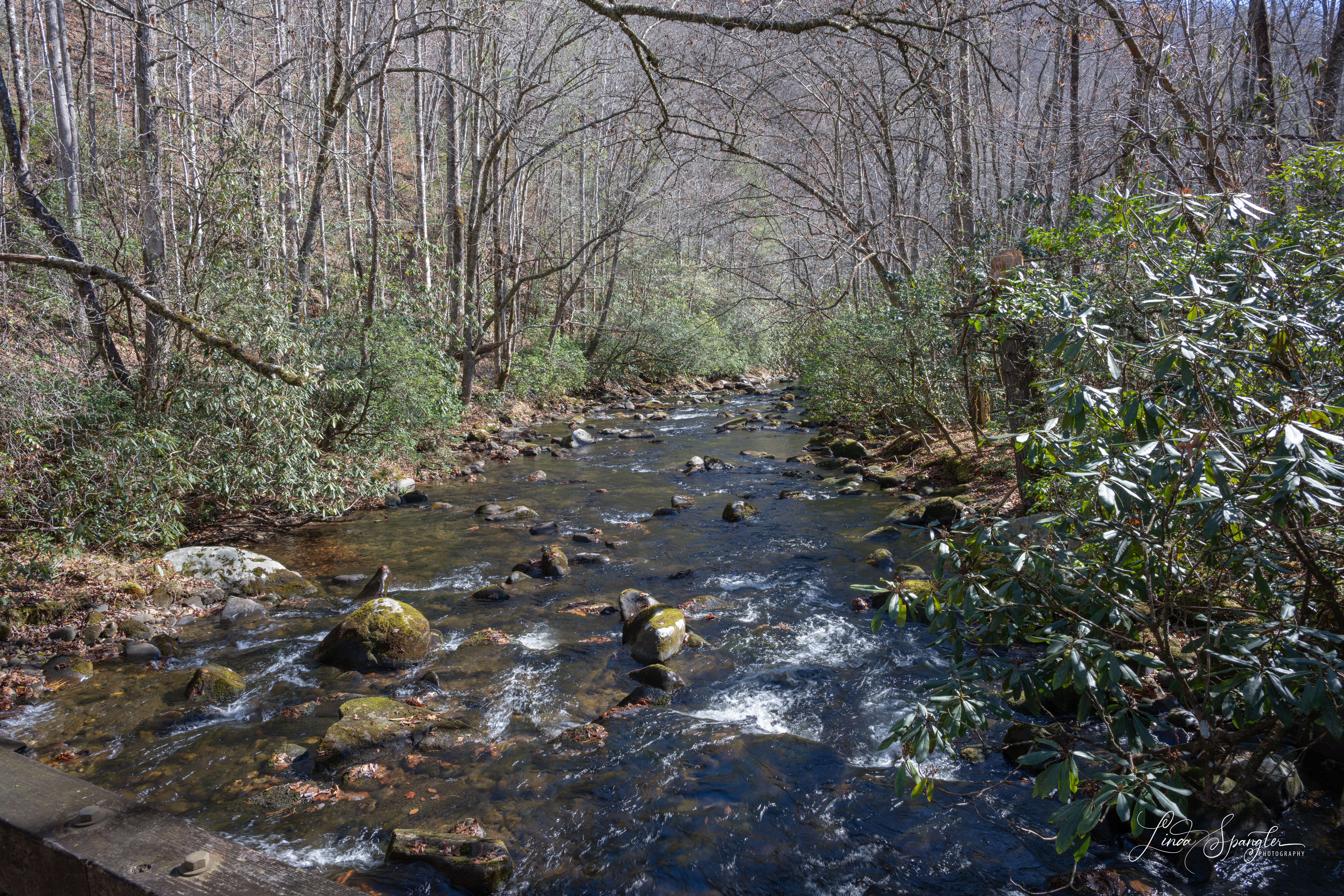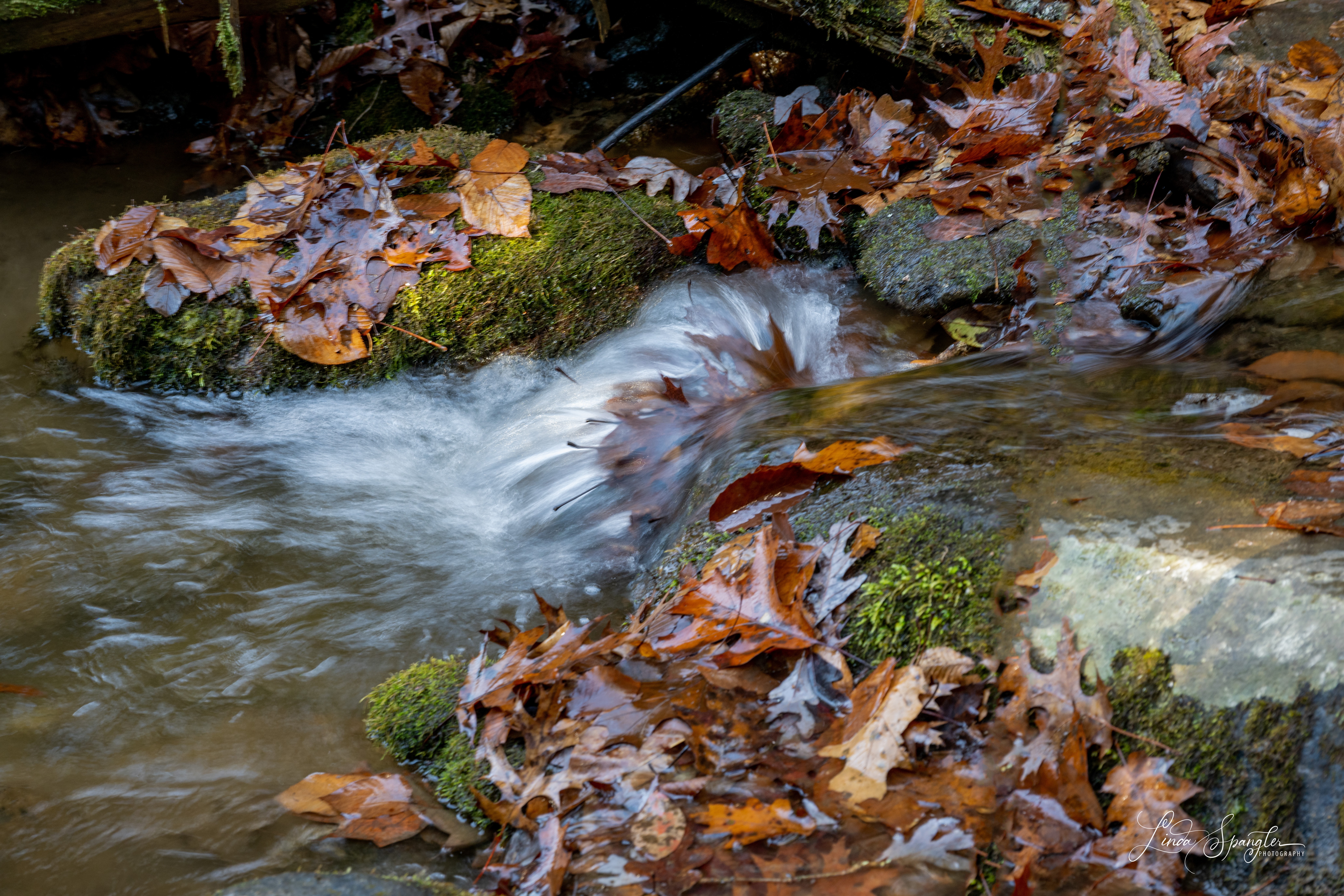 Most of us took a little spur up to the Woody Cemetery, where some new tombstones have been installed. We noted that sometimes the spelling on the tombstones was "Woody" and sometimes "Wooddy."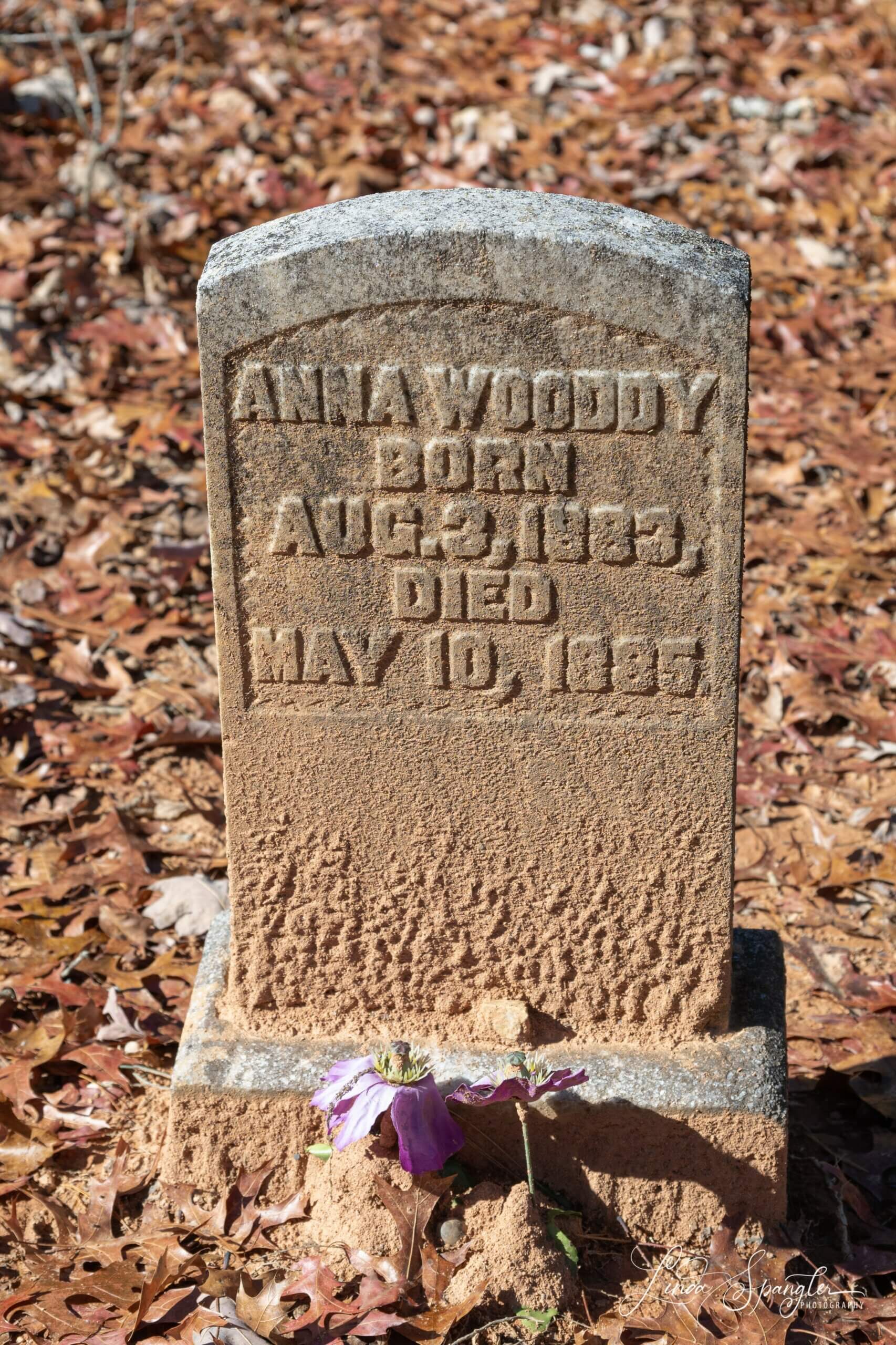 There was a shortcut near the end that about a half a dozen took. They got to go back through the tunnel where we finished across from our parked cars.
I might have been the leader on this hike, but Danny's knowledge on the area was the best.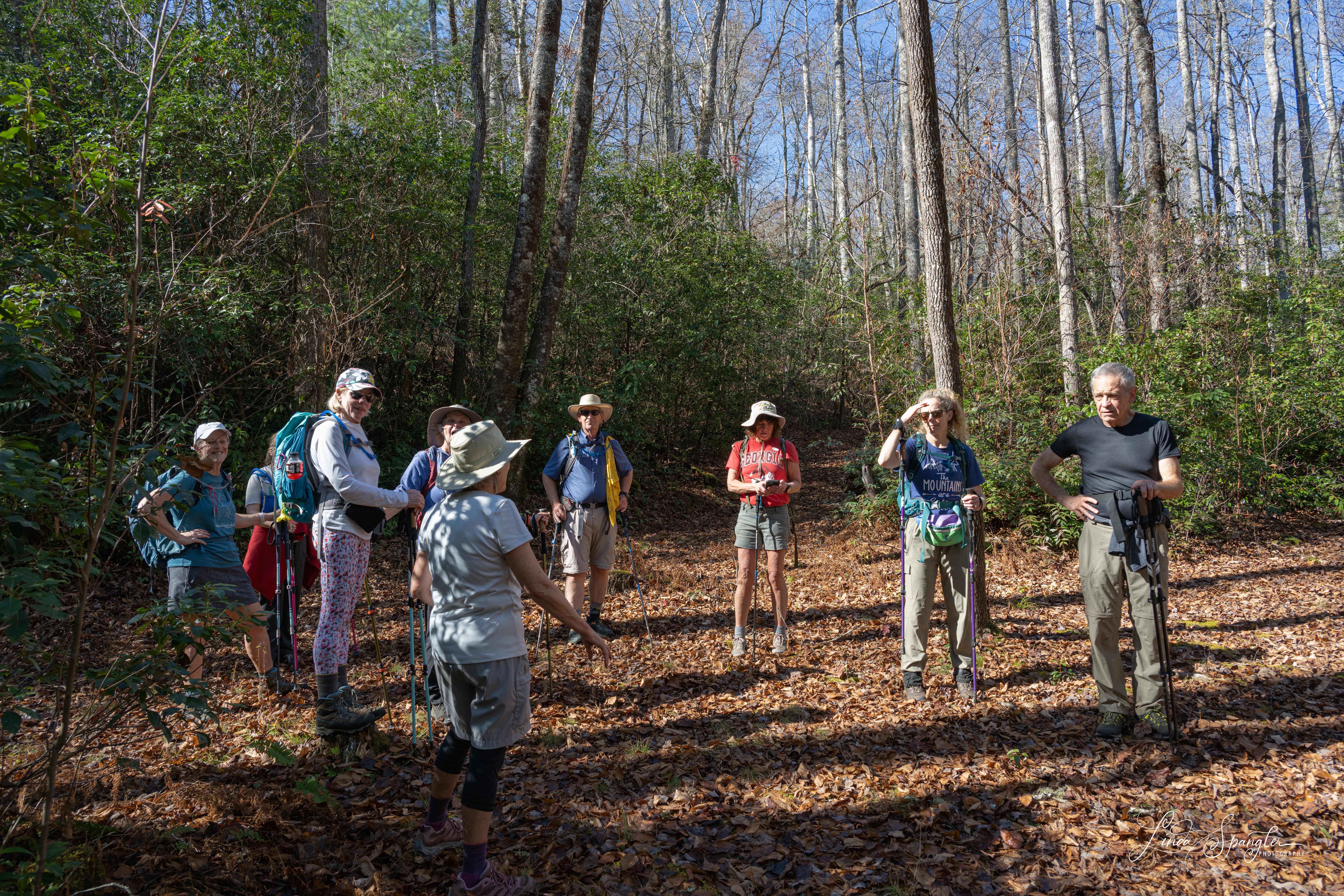 ---
Dolly McLean, winner of REI's Anderson Award, has covered hundreds of Smokies miles and other trails across the Southeast's public lands. She is a longtime Friend of the Smokies, a horticulturist and trail runner. Dolly has made the trek up Mt. Le Conte many times and previously volunteered with the Trails Forever crew on the Alum Cave and Rainbow Falls restoration projects.
Register for Classic Hikes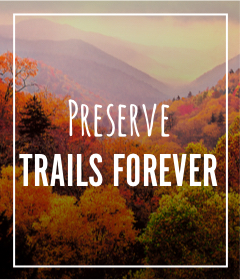 Classic Hikes of the Smokies are the second Tuesday of the month, from March through December.
The cost is $20 per hike for current members of Friends of the Smokies, and $35 for new and renewing members of Friends of the Smokies (includes one-year membership and hike registration).
The last Classic Hike for 2022 will be Kephart Prong on Dec. 13. You must register prior to the hike.
Many of this year's Classic Hikes are part of the 100 Favorite Trails Challenge. Chimney Tops = #22, Hempbill Bald = #37, Lakeshore Loop = #5, Porters Creek Trail = #25, Silers Bald to Clingmans Dome = #21, Twentymile Loop = #4, Walker Sisters Cabin = #24.
Trails Forever improves GSMNP trails
Proceeds from the Classic Hike series benefit Trails Forever, a program established in 2012.
The Trails Forever Crew has restored Alum Cave Trail, Rainbow Falls Trail, Trillium Gap Trail, Abrams Falls Trail, Chimney Tops Trail and Forney Ridge Trail.
Thanks to our sponsors