by Steve Pierce, hike leader
Eighteen hikers gathered at the Balsam Mountain Picnic Area parking lot on July 13. The morning was cool, and the sky was overcast. Krista Partin from the Tennessee office represented the Friends of the Smokies.
After introductions, the group was on the trail.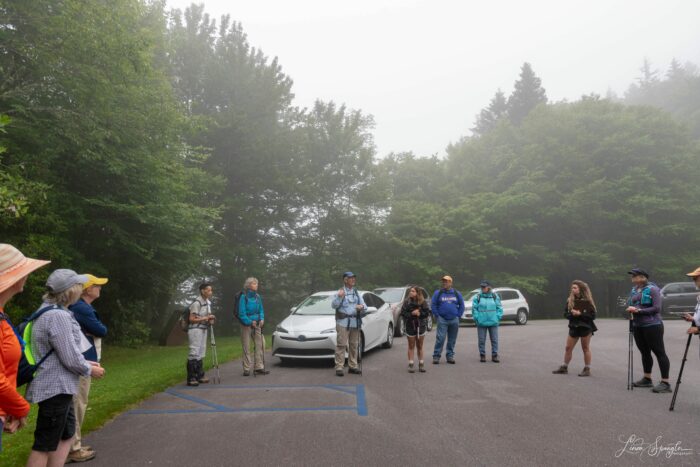 The mist was drifting through the trees as we hiked along the Flat Creek Trail.
In a short distance we reached the viewpoint which, of course, was pretty well socked in.  We had hopes that on the return hike the view would improve.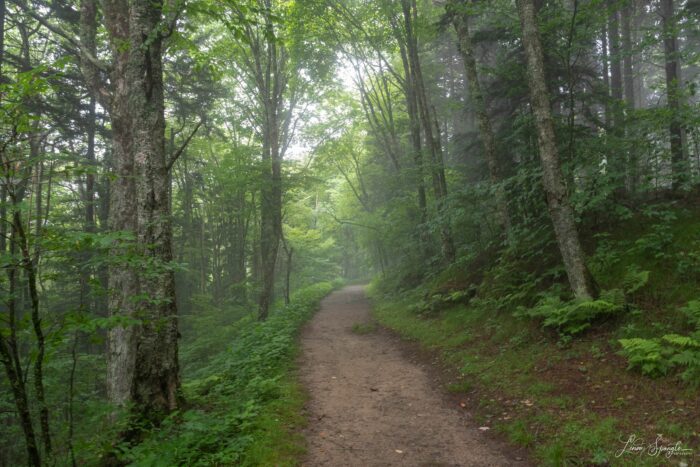 The trail was a moderate descent with some climbs and all the stream crossings were manageable rock hops.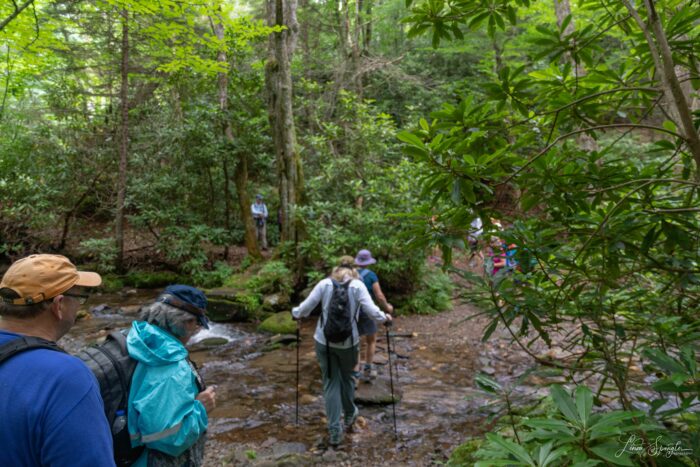 Our turnaround spot was the other end of the trail on Balsam Mountain Road.  We took some time for water and a snack and the group photo.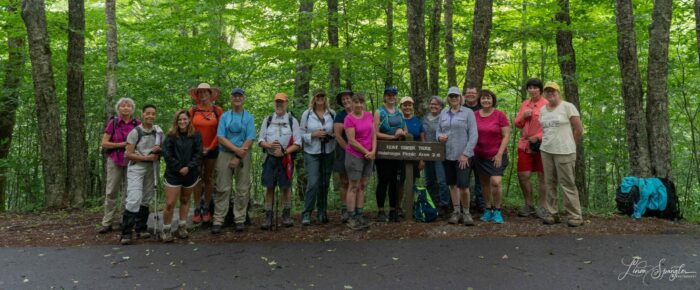 The return was on the same trail and for a little variety we had the moderate ascent we had come down.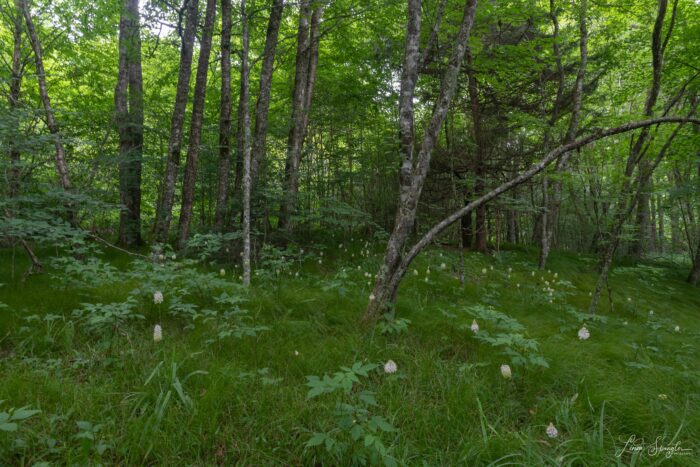 The sky was a little brighter on the return hike, and the clouds had lifted somewhat at the viewpoint giving us a glimpse of the Smokies in the distance.
At this point hikers had the option of having their trail lunch at the picnic area or getting a head start on the drive home.
No matter the weather or season, the Smokies never disappoint. This short, high elevation hike was a fine way to spend some time on a trail in an area of the Smokies many people miss.
**************
Thanks to Linda Spangler for providing her photographs for this post and many other FOTS blog posts.
Registration process
The Classic Hikes are the second Tuesday of the month, from March through December.
Registration for one hike is $35 for new members, which includes a one-year FOTS membership and one hike, or $20 for current FOTS members.
You must register for the hike prior to the day of the hike.
If you have any questions, please do not hesitate to reach out by emailing marielle@friendsofthesmokies.org
Trails Forever improves GSMNP trails
Proceeds from the Classic Hike series benefit Trails Forever.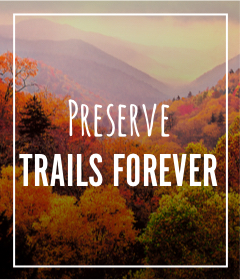 Friends of the Smokies established the Trails Forever endowment in 2012, thanks to a matching gift from the Aslan Foundation in Knoxville.
Today, the endowment has grown to more than $6 million and funds a full-time trail crew in Great Smoky Mountains National Park to reconstruct and rehabilitate some of the park's most impacted trails.
The FOTS Trails Forever crew restored Forney Ridge Trail, Chimney Tops Trail, Alum Cave Trail, Rainbow Falls Trail and last year completed Trillium Gap Trail.
This year, Trails Forever is restoring the Abrams Creek Trail.
Learn more about contributing to the Trails Forever endowment.
Sponsored by: