by Julie Dodd
Log footbridges, rushing water and reminders of a Civilian Conservation Corps camp were part of the Classic Hike of the Smokies on the Kephart Prong Trail. The hike wrapped up the Classic Hikes of the Smokies Series for 2022.
Thanks to Linda Spangler for sharing her photographs from the hike.
Kephart Prong, Kephart Prong Trail and Mt. Kephart are named after Horace Kephart, an early conservationist who advocated that the Smokies be named a national park.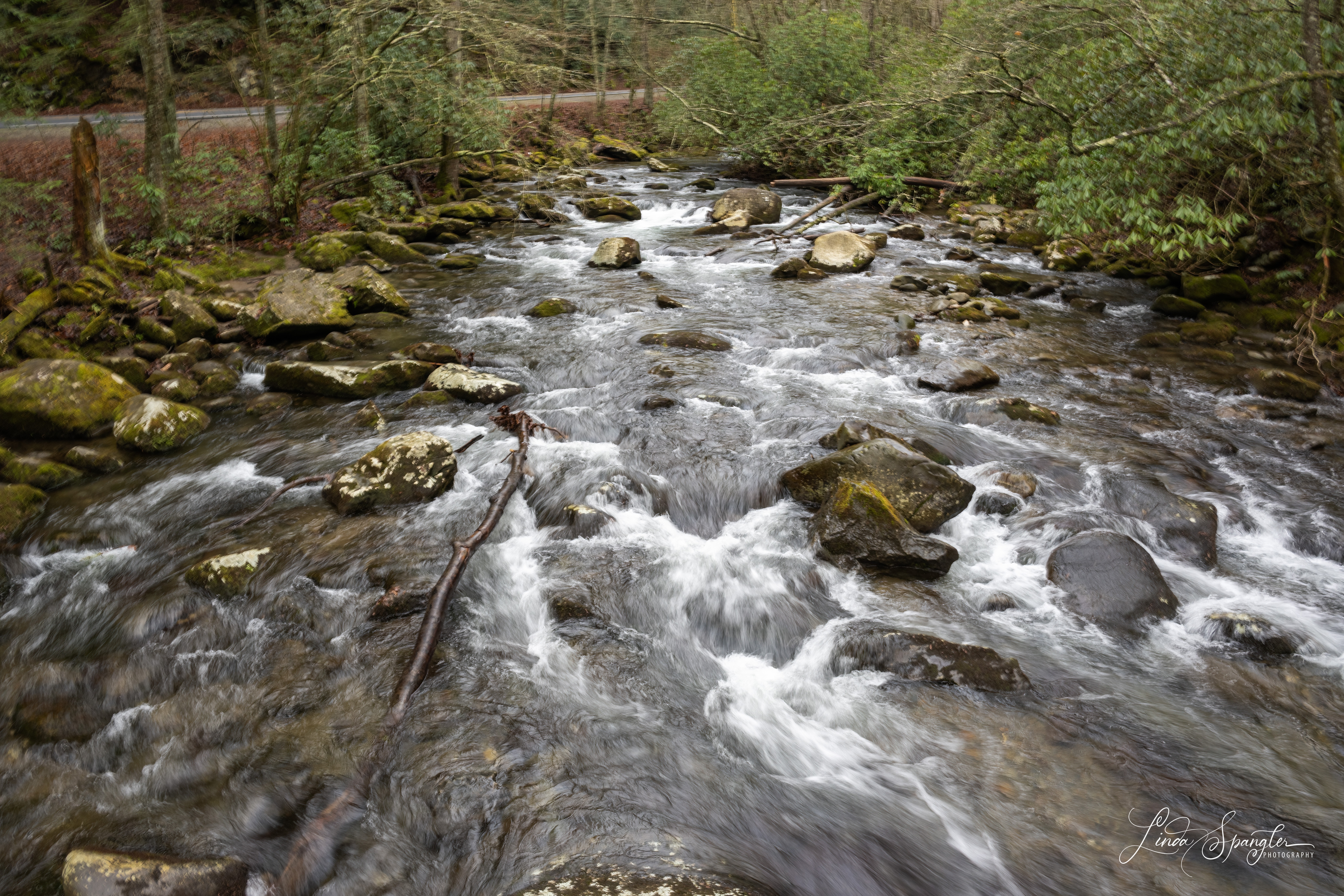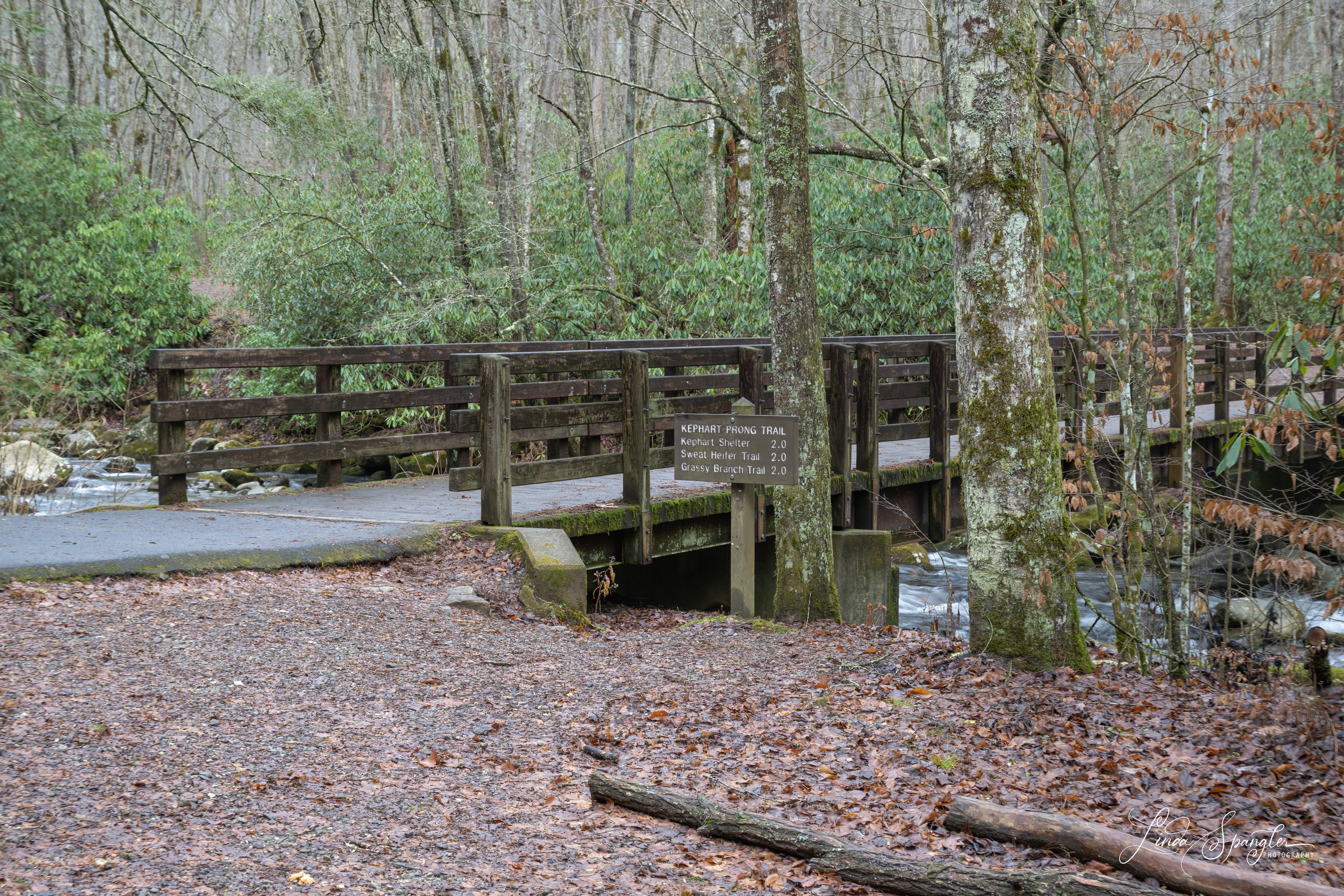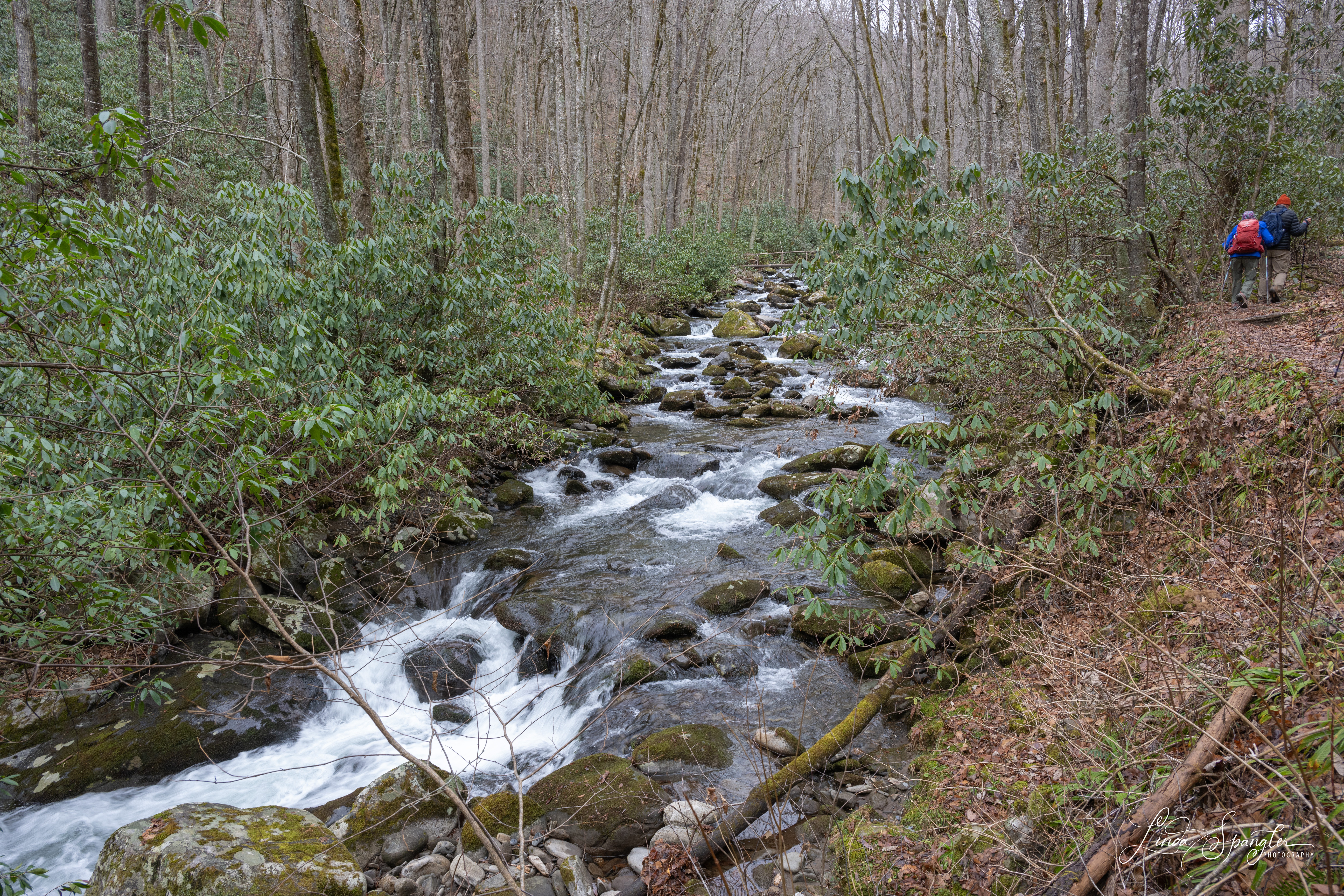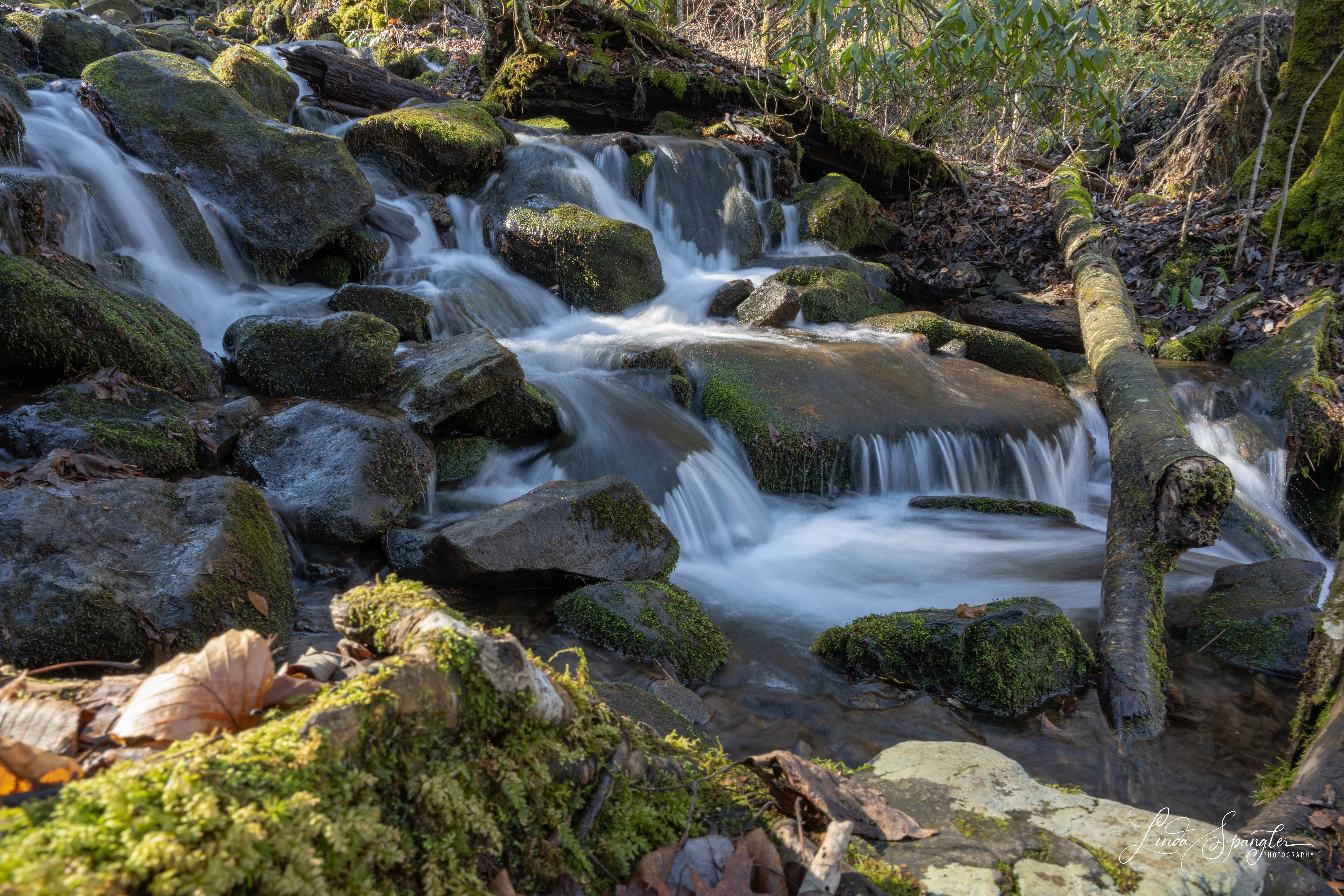 Civilian Conservation Corps (CCC) camp
The remains of a Civilian Conservation Corps (CCC) camp are two-tenths of a mile from the trailhead. The camp operated from 1933 to 1942. The CCC workers helped build Newfound Gap Road, fish raising ponds, and a water system. They also constructed Kephart Prong Trail, including installing log footbridges with stonework supports.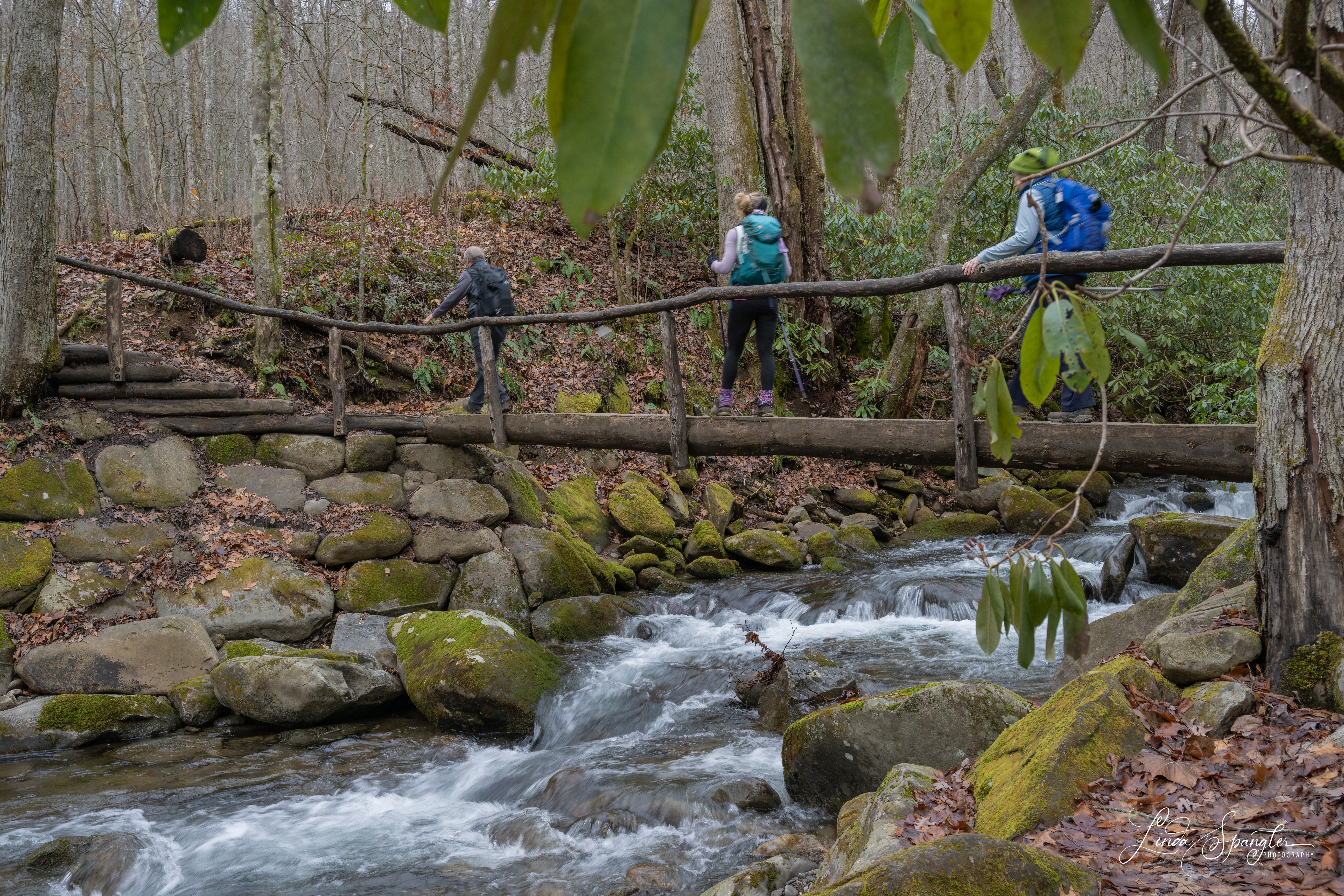 Kephart Trail Shelter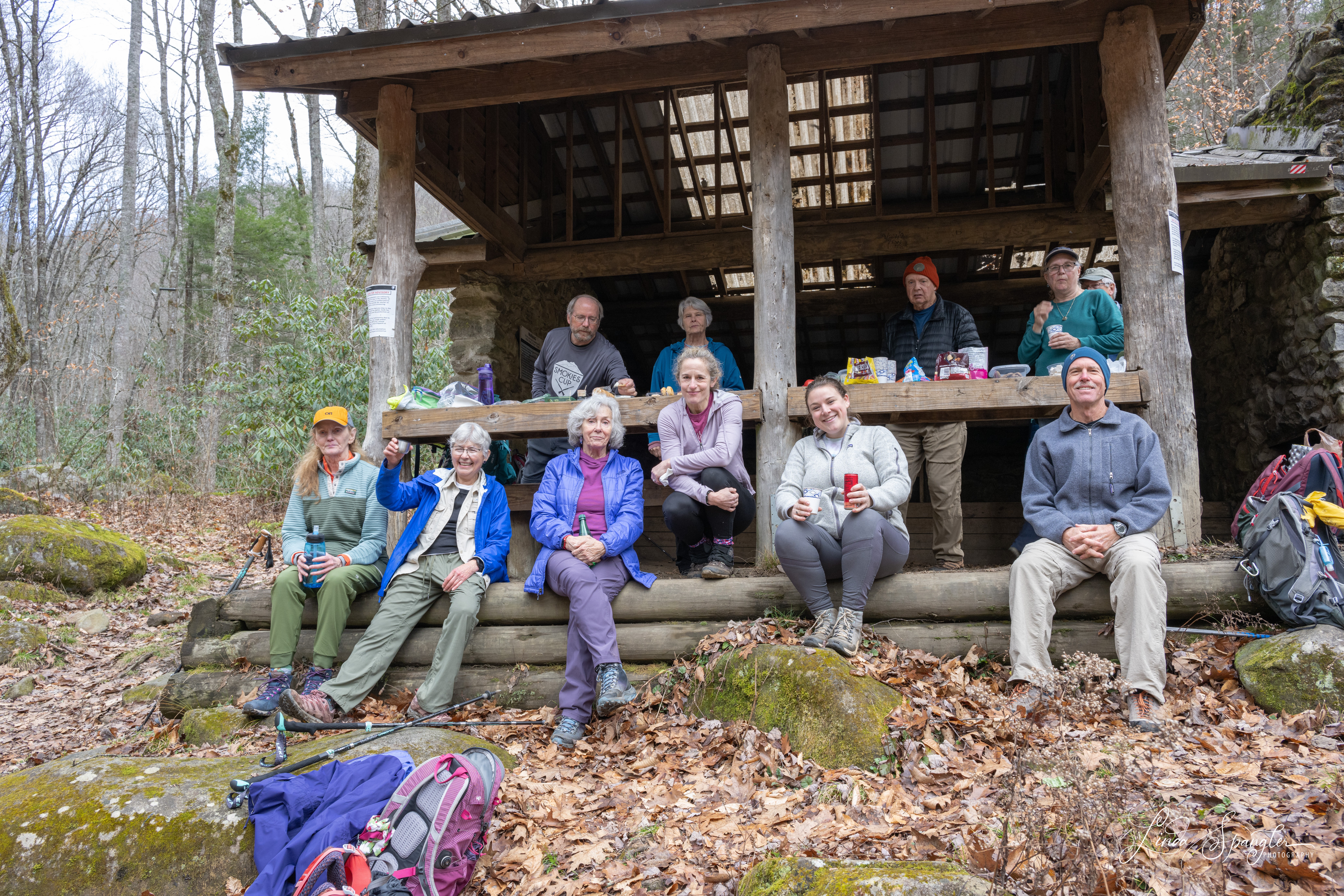 ---
Register for Classic Hikes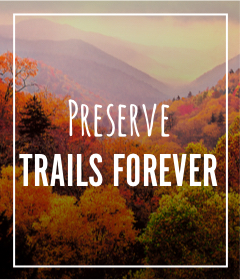 Classic Hikes of the Smokies are the second Tuesday of the month, from March through December. The schedule of the 2023 Classic Hikes will be announced soon.
Many of the 2022 Classic Hikes were part of the 100 Favorite Trails Challenge. Chimney Tops = #22, Hempbill Bald = #37, Lakeshore Loop = #5, Porters Creek Trail = #25, Silers Bald to Clingmans Dome = #21, Twentymile Loop = #4, Walker Sisters Cabin = #24.
Trails Forever improves GSMNP trails
Proceeds from the Classic Hike series benefit Trails Forever, a program established in 2012.
The Trails Forever Crew has restored Alum Cave Trail, Rainbow Falls Trail, Trillium Gap Trail, Abrams Falls Trail, Chimney Tops Trail and Forney Ridge Trail. Ramsey Cascades Trail is the crew's current project.
Thanks to our sponsors of the 2022 Classic Hikes of the Smokies